10 TWITTER MOMENTS: CAMILA CABELLO HAS THE BEST DAY OFF EVER
What's up, everybody?! Thanks for joining me for the latest edition of We Are: The Guard's 10 Twitter Moments, or as I prefer to call the social network, Place Where Kanye West Talks Crap and Proceeds to Get Owned by Captain America Dot Com! Anywaaays, while Kanye (sorry, "YE...") may like to think that Twitter is all about him and him only, there were plenty of other artists who had far less dumb shit to tweet over the last seven days! Fingers 'n' thumbs at the ready, then, as it's time to scroll through the following 280-character highlights from Camila Cabello, Diddy, Ariana Grande, and lots more!
-
CAMILA CABELLO HAS THE BEST DAY OFF EVER
it's my day off and i'm gonna watch Disney movies and eat all day, ok bye love you love you love you

— camila (@Camila_Cabello) 30 September 2018
Camila Cabello with the MOOD! No, really, I can't think of a better way to spend a day off than watching The Little Mermaid for the 575th time (true story!), all the while stuffing one's face with a variety of puffed snacks and singing along to "Kiss the Girl" for the entire neighborhood to hear! EVERYBODY NOW! "Sha la la la la la/My oh my/Look like the boy too shy/Ain't gonna kiss the girl!"
DIDDY REVEALS WHERE HE SHOT ALL OF HIS VIDEOS
— Diddy (@Diddy) September 27, 2018
LOLZ! Diddy: King of Dank Memes! For real, though, why do all late-90s and early-00s hip hop videos look like they were shot inside of a chrome-plated kitchen utensil?! Busta Rhymes and Janet Jackson's "What's It Gonna Be?!" is another example that comes to mind... P.S. Diddy, don't think for a second that this has made us forget about THAT line in Eminem's "Killshot" #JUSTSAYIN'!
BEST COAST'S BETHANY COSENTINO IS IN LOVE WITH HER SILK PILLOWCASE
The world is burning all around us so I went ahead and ordered myself a silk pillowcase off of Amazon and let me just say- wow it's changed my life + I think we all deserve a silk pillowcase to help us through these dark times.

— Best Coast (@BestCoast) October 1, 2018
RIGHT, BETHANY?! Silk pillowcases are extra AF, but that shouldn't mean that we only ever make use of them on Valentine's Day (winky face!). Times are tough, so the least that we can do is treat ourselves to a nightly sleep that's fit for a King (or Queen!). BRB, going to Amazon to stock up... (FYI: This is the silk pillowcase that Bethany is talking about, if you're also interested in purchasing!)
TOVE LO IS A CULINARY GENIUS
Tonights dinner hack - folding a slice of cheese pizza round a (veggie) burger patty. I FINALLY KNOW WHAT PIZZA BURGER IS

— Tove Lo (@ToveLo) 27 September 2018
WE STAN A MICHELIN STAR LEGEND! Jokes aside, as a vegetarian going on vegan who loves eating waaay more crap than she cares to mention (NEWS FLASH: Not all vegetarians like avo on toast!), this sounds SOOO GOOOD! I mean it, what more could you ask for in life than a PIZZA FREEKIN' BURGER?! Simply add some fries to the mix and we're talking FOOD OF THE GODS, PEOPLE!
LIZZO MAKES ME FEEL LIKE I CAN ACHIEVE ANYTHING IN LIFE
I have heroes: Beyoncé, Missy, Sojourner Truth, my Mama, my Crew, The Big Grrrls, Kamala Harris, etc..

But they not w/ me every time I'm alone and need to pick myself up off the floor. I am.

I reserve them the right to be human. To learn from mistakes. To guide, not lead.

— |L I Z Z O| (@lizzo) September 30, 2018
Lizzo: *Tweets anything* Me: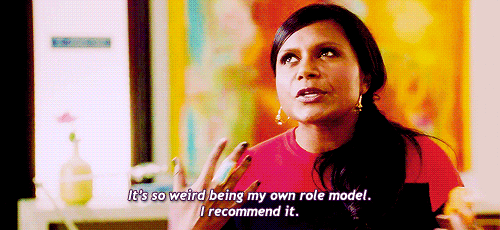 CHARLI XCX AND TROYE SIVAN ARE BRINGING ALL OF MY 90S DREAMS TO LIFE
1999 OUT THIS FRIDAY - BY UR FAV POP LEGENDS @TROYESIVAN AND MEEEEE!!!!!!!!!!!!! pic.twitter.com/LaTtCMJJOy

— CHARLI XCX (@charli_xcx) October 1, 2018
Ermmm...HYPERVENTILATES MUCH?! Charli XCX and Troye Sivan have taken to Twitter to announce that they're releasing a collaborative single on Friday titled "1999," and judging by this Matrix-style cover art, it's going to be EVERYTHING! Seriously, I'm SO here for the return of long black leather coats, tiny glasses, and general Keanu vibes! 90S CYBERPUNK FOR LIFE!
ARIANA GRANDE FINDS COMFORT IN MUSIC
music is the best medicine

— Ariana Grande (@ArianaGrande) October 1, 2018
A-FREEKIN'-MEN! It's no secret that Ariana Grande has had a rough time lately – as evidenced by some of her tweets from last week – but at least she's finding comfort in music. Real talk, Sweetener helped me through a number of my own personal hardships recently, so it's good to know that a bit of that healing energy is finally circling its way back to Ari <3.
CAUTIOUS CLAY IS A LEFT-HANDED LEGEND
I spent yrs teaching myself guitar upside down because know one could show me the proper chord shapes being a lefty. Plenty of people told me I was doing shit wrong but if you have your own way of doing things don't let people discourage your intuition to create differently

— cautious✨ (@Cautiousclayton) September 26, 2018
Cautious Clay out here making like a modern-day Jimi Hendrix with his upside-down guitar-playing skills (check him out in action below!). FUN FACT: Paul McCartney and Kurt Cobain also learned to play their instrumentals this way, so clearly Cautious and all of you other lefties are in EXTREMELY good company!
GIRLI IS A BODY POSITIVE QUEEN
bruised because i try things and fall over and then try them again. curvy and hairy and blemished and messy and beautiful. i am a woman and i don't abide by anyone else's standards but my own. pic.twitter.com/p3maMjPfwe

— GIRLI (@GIRLImusic) September 26, 2018
I freekin' LOVE GIRLI! In a world full of filters, the pink-haired pop star is such an AWESOME role model thanks to her unapologetically body positive ways! I mean it, as someone who regularly gets depressed by unrealistic beauty standards, I can't explain how much I appreciate this kind of no-fucks-given realness! KEEP DOING YOU, GIRLI <3!
LADY GAGA IS WITH DR. FORD
#ImWithDrFord pic.twitter.com/yyEOOttCli

— Lady Gaga (@ladygaga) September 28, 2018
No. Words. Necessary. #ImWithDrFord
-
Don't forget to follow We Are: The Guard on Twitter for lots more! x
Jess Grant is a frustrated writer hailing from London, England. When she isn't tasked with disentangling her thoughts from her brain and putting them on paper, Jess can generally be found listening to The Beatles, or cooking vegetarian food.