10 TWITTER MOMENTS: CARDI B-OWEL MOVEMENT
Hello, everyone, and welcome to the latest edition of We Are: The Guard's 10 Twitter Moments. A whole lot has gone down on our favorite social media over the last week, although one tweet that you definitely won't be seeing here is Donald Trump's 280-character love letter to Kanye West. Depressing sh*t, I know, but at least we might get another 1975 song out of it! Anyhoo, if you're looking for some Hump Day entertainment while you wait for the weekend to roll around, fingers 'n' thumbs at the ready, as it's time for you to scroll through the following Twitter highlights from Cardi B, Ariana Grande, Weezer's Rivers Cuomo, Nicki Minaj, Charli XCX, and more.
-
CARDI B-OWEL MOVEMENT
Nothing more annoying than taking a shit on a airplane .Asoon as you open the bathroom door everybody knows you took a shit and people be looking at you like this

— iamcardib (@iamcardib) August 12, 2018
Make no mistake, I LOVE how open Cardi B is with her fans on Twitter, but sometimes she can be a little TOO honest! LOL! Jokes aside, I have two words for Cardi and all other people suffering with this plane pooping problem: COURTESY. FLUSH. Trust me, this technique has quite literally saved my ass on several occasions.
ARIANA GRANDE AND PETE DAVIDSON ARE KIND OF CUTE, I GUESS
— Ariana Grande (@ArianaGrande) August 11, 2018
Okay, so, I'm sure that I'm not the only person who's sick to the stomach of seeing Ariana Grande and Pete Davidson making out all over their social media feeds, but even have to admit that this video of Pete listing his five favorite songs from Ariana's forthcoming fourth album Sweetener is actually kind of...cute? PS: ONLY TWO DAYS TO GO, ARIANATORS!
BRANDYN BURNETTE BECOMES EMAN8
ATTENTION BRANDYN BURNETTE FANS

I will be releasing all of my new music under the name EMAN8!

Make sure you're following me on @Spotify & get ready for the very first #Eman8 single in September. Thank you for supporting my evolution.

Follow EMAN8: https://t.co/4afTq5UVXe

— EMAN8 (@brandynburnette) 13 August 2018
I've been a fan and supporter of Brandyn Burnette for as long as I can remember, although things are all set to change in September, when the neo-soul singer will start releasing music under the name EMAN8. It goes without saying that I'm HELLAH excited to see what this next chapter in Brandyn's musical evolution is due to bring, but in the meantime, feel free to find me over here listening to the Cosmos & Creature frontman's recent collaboration with Viceroy, the EXCELLENT "1999."
YOUR SMITH, MY SMITH, OUR SMITH
Truly, it is better to understand than to be understood.

— Your Smith (@yoursmith) 8 August 2018
Me literally every time that We Are: The Guard favorite Your Smith sings, tweets, or does basically anything: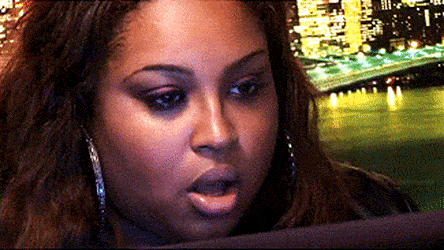 WEEZER'S RIVERS CUOMO NEEDS FORTNITE FRIENDS
play fortnite with me please

— Rivers Cuomo (@RiversCuomo) August 13, 2018
CC: Ninja. I mean, it's cool streaming yourself playing with Drake, Dillon Francis, Chance the Rapper, and all of these other rap and EDM stars, but how about giving Weezer's Rivers Cuomo a moment in the spotlight? Hey, it's not like he's a FEMALE or anything!
TYSM AND FELIX SNOW TEASE ALBUM
WHO WANTS A @FELIXSNOW + @hiimtysm album? You ready?

— TYSM (@hiimtysm) 12 August 2018
OMG! The cutest couple in all of glitch pop are going to be releasing a collaborative album, and I'm not sure if my body is ready? Oh, what am I talking about? IT WAS BORN READY!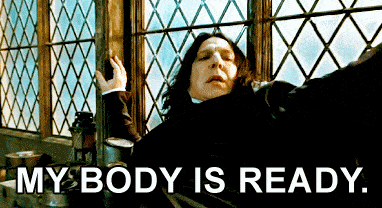 SNAIL MAIL <3 MITSKI
nobody by mitski is the only song ive ever heard

— Snail Mail (@Snailmailband) August 13, 2018
As someone who's listened to Mitski's "Nobody" more than they care to mention, I can definitely relate to this tweet from Snail Mail. I mean, who needs Mamma Mia! 2 when Mitski's latest single is giving us all of the ABBA vibes? For real, though, nothing makes me happier than to see my indie queens supporting my indie queens. How about a collaboration, your royal highnesses?
NICKI MINAJ DISCUSSES "BARBIE DREAMS"
I only mentioned people in #BarbieDreams that I fuk wit. This isn't a diss. Yikes. This is culture, this is BIGGIE!!!!! New York!!!! This is FUN. Light hearted fun FUN

— QUEEN (@NICKIMINAJ) August 10, 2018
Ha ha, whatever you say, Nicki! "Barbie Dreams" is straight-up SAVAGE! Don't get me wrong, though, I'm HERE for the evisceration of every male rapper in the game! I'm not sure that the same can be said for Drake, however, who's rumored to have cried himself to sleep ever since #Queen dropped. #FeelsBadMan
CHARLI XCX HAS THE BEST LIFE ADVICE
there's always people who will try and bring u down & drown your positivity with their negativity... those people are soooooo annoying fuck them.

— CHARLI XCX (@charli_xcx) August 8, 2018
CAN I GET AN AMEN? No, really, when Charli XCX isn't busy releasing the greatest pop music of the 21st century (facts are facts, don't @ me), she's out here offering her fans top-quality advice like this on Twitter. Haters are gonna hate, so what's the point of giving them the time of day? Just ignore them and go ahead and live your best life, preferably while listening to "Girls Night Out" at maximum volume.
SEND NUDES, JESSE SAINT JOHN
I'll send nudes to whoever knows what movie this is from pic.twitter.com/EGqlfjI1cB

— jesse saint john (@jessesaintjohn) 11 August 2018
2014's Map to the Stars, a satirical drama film directed by David Cronenberg, produced by Saïd Ben Saïd, Martin Katz, and Michel Merkt, and starring Julianne Moore, Mia Wasikowska, John Cusack, Robert Pattinson, Olivia Williams, Sarah Gadon, and Evan Bird. A "cult classic," you might say... Now, where's my prize, Jesse? ;)
-
Follow We Are: The Guard on Twitter for more! x
Jess Grant is a frustrated writer hailing from London, England. When she isn't tasked with disentangling her thoughts from her brain and putting them on paper, Jess can generally be found listening to The Beatles, or cooking vegetarian food.