10 TWITTER MOMENTS: J. COLE IS INSPIRED BY MAC MILLER'S KINDNESS
On Friday, the music world came together on Twitter to pay tribute to the late Mac Miller. The amount of messages that flooded into the social network as soon as the news of his death broke is a testament to just how special the dude was. And while I don't have time to include all of the tweets in this column, I definitely recommend that you take a look through some of the tributes to see how loved he really was. Rest easy, Mac. Check out this week's edition of We Are: The Guard's 10 Twitter Moments, featuring J. Cole, John Legend, Sia, Cardi B, Madonna, and more.
-
J. COLE IS INSPIRED BY MAC MILLER'S KINDNESS
This is a message for anybody in this game that's going through something. If you don't feel right, if you feel you have a substance problem, if you need a ear to vent to. If you uncomfortable talking to people around you. Please reach out to me.

— J. Cole (@JColeNC) September 7, 2018
The main thing that stood out to me about all of the Mac Miller tributes was that almost every one of them mentioned his kindness. The dude had his heart in the right place, clearly, and it's sweet to see J. Cole – who previously tweeted that Mac was "a great soul" – recycling that kindness back out into the world. Remember: Mental health is no joke, and the more of us who speak out and offer our support to others, the better <3.
POST MALONE BRUSHES WITH DEATH, AGAIN
god must hate me lol

— Beerbongs & Bentleys (@PostMalone) September 7, 2018
Poor little Post Malone! Having survived an emergency plane landing three weeks ago, the "rockstar" rapper had another brush with death on Friday when his Rolls-Royce was involved in a high-speed crash in Los Angeles. What this means the man upstairs is trying to tell Post, I'm not too sure, but perhaps it's revenge for that performance that he did with Aerosmith at the VMAs?!
JESSE SAINT JOHN HAS AN INVITATION FOR YOU
yooooo I'm doing a set 9/18 at @TheEchoLA for @WeAreTheGuard please come it'll be fun! Get tix herehttps://t.co/lygKLrW2px

— jesse saint john (@jessesaintjohn) September 10, 2018
Erm, why are you still even reading this?! Y'ALL HEARD JESSE! Get your tickets for We Are: The Guard's first-ever live night NOOOW!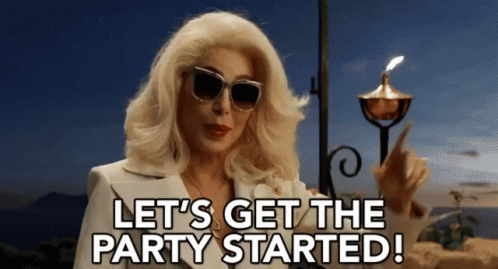 JOHN LEGEND AND CHRISSY TEIGEN ARE ALL OF US
This. Is. Chrissy https://t.co/sNYDyc6Mq6

— John Legend (@johnlegend) September 10, 2018
I love John Legend. I love Chrissy Teigen. But do you know what I love even more?! JOHN LEGEND AND CHRISSY TEIGEN! Good-looking?! Check! Talented?! Check! Woke?! CHECK, CHECK, AND CHECK! Couple goals, much?! The husband-and-wife duo are also super relatable, as evidenced by this tweet, which definitely reminds me of the conversation that my boyfriend and I have every movie night. Chrissy is right, though, "not all of us need 90 minutes to figure out something sucks."
ALWAYS NEVER ARE KARDASHIAN-APPROVED
I still can't believe @khloekardashian played our song 'Know This' on her instagram story yesterday pic.twitter.com/QM6je2Z42i

— Always Never (@alwaysneverhere) September 11, 2018
DAMN! You KNOW that you've made it when your song gets featured by a Kardashian! Can you IMAGINE the amount of people who Shazammed the shit out of this story?! It's only what Always Never deserve after releasing one of the best debut albums of the year! Just remember me when you cameo on Keeping Up, boys!
CHARLI XCX HAS DIED AND GONE TO POP HEAVEN
ok so @troyesivan's album is beautiful & amazingggg and @dualipa @markronson & @diplo's electricity is a whole load of flamess. thanks gang for all the new bops. i'm in pop heaven rn!!

— CHARLI XCX (@charli_xcx) September 6, 2018
RIGHT, CHARLI?! Pop music is on FIRE ATM! Seriously, I feel like everywhere that I turn, there's a hotter-than-hot bop! P.S. If you need help with filtering through all of the pop music that's coming your way, feel free to check out We Are: The Guard's Best Indie Pop Daily! for our daily picks! YOU'RE SO WELCOME :)!
SIA IS AN INSPIRATION
Eight years sober today.
I love you, keep going.
You can do it.

— sia (@Sia) September 11, 2018
On Monday, Sia took time out from making music with Diplo and Labrinth in order to celebrate eight years of sobriety and, honestly?! I couldn't be happier for her :)! Miss. Furler is SUCH an inspiration, and most importantly, this tweet serves as a powerful reminder that there's light at the end of the tunnel for everyone else who's currently battling their way through addiction <3!
CROOKS IS A REAL ONE
I don't sound like your favorite rapper so you don't fuck with me? That's cool cause fuck would I wanna be a wannabe copycat-ass "rapper" for I'm an artist.

— Crooks (@crookofcrooks) September 4, 2018
Crooks is a legend in the making! I mean it, I haven't been this excited for a rapper in a very long time! Forget ASTROWORLD, his debut mixtape Dog Eat Dog World is no doubt my favorite hip hop release of the year so far, and best of all?! The London artist is literally only getting started! *Insert all of the fire emojis here!*
CARDI B IS OBSESSED WITH KULTURE
I really did my thang with K cause she soooo .Thank you Lord for my beautiful ,healthy ,sassy baby

— iamcardib (@iamcardib) September 5, 2018
While y'all are busy getting distracted by Cardi B throwing her shoe at Nicki Minaj at New York Fashion Week, I'm over here hitting refresh on her Instagram page like a mad woman waiting for her to post a photo of Kulture. No, really, Belcalis, how much longer are you going to tease us with tweets like this?! SHOW US THE BUBBA, ALREADY!
MADONNA OWES US AN INVOICE
Wait.............this is important pic.twitter.com/bg8GH1KdBB

— Madonna (@Madonna) September 7, 2018
Says the woman who spent 10 minutes talking about baguettes at the VMAs when she was supposed to be giving a tribute to Aretha Franklin.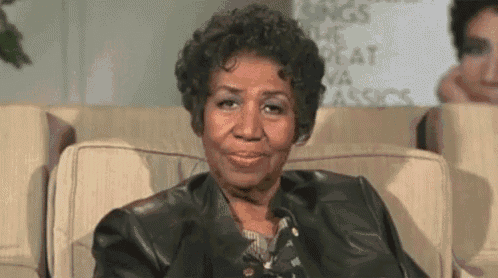 BONUS: OLIVER TREE IS A MOOD
I gained more weight than followers this summer... pic.twitter.com/FK9E23CQcA

— Oliver Tree (@Olivertree) September 10, 2018
- Why not follow We Are: The Guard on Twitter for more?! x
Jess Grant is a frustrated writer hailing from London, England. When she isn't tasked with disentangling her thoughts from her brain and putting them on paper, Jess can generally be found listening to The Beatles, or cooking vegetarian food.