10 TWITTER MOMENTS: MEET MARIAH CAREY'S NEW BACKING SINGERS
Twitter is a weird ass place. A place where acting legend Dick Van Dyke can arise as an unlikely woke hero. A place where people can come together to save a young couple's engagement from, quite literally, going down the grate. A place where a genius opportunist can pretend to be Russian President Vladimir Putin and rack up 1 million followers in the process.
It's also a place where our favorite bands, artists, and producers can air their most intimate thoughts and feelings (and, if they so wish, their female-presenting nipples) without the looming specter of a record label or public relations expert monitoring their every move.
Keeping on top of the fastest-moving social network, though, can be an absolute ballache (for lack of a better word). It's why we take it upon ourselves here at We Are: The Guard to bring you all of the greatest 280-character highlights in the convenient form of 10 Twitter Moments. Clear your schedule for the next 10 minutes or so, then, as it's time to check out this week's best tweets from Mariah Carey, Kanye West, Ariana Grande, Katy Perry, Nick Jonas, and more.
-
MEET MARIAH CAREY'S NEW BACKING SINGERS
Roc & Roe have been practicing the background vocals to "All I Want For Christmas Is You", we're gonna take this one step at a time - we're very excited about it! It's our first video doing this! It's festive, Cmon!! pic.twitter.com/ddlzCtwT3d

— Mariah Carey (@MariahCarey) 28 November 2018
Mariah Carey singing "All I Want for Christmas Is You" with her kids on backing vocals is probably the most heartwarmingly joyous thing that you're going to see this entire holiday season.
It's just unfortunate that this video also doubles up as a PSA about the importance of putting your kids in seat belts.
KANYE IS KEEPING HIS HOPES UP
Throne 2

— ye (@kanyewest) November 30, 2018
You have to hand it to Kanye – he's certainly one to keep his hopes up. Even after Jay dissed him on Meek Mill's recent album Championships, Ye is still entirely convinced that Watch the Throne 2 is going to happen.
Hov, meanwhile, is over here logging out of his Twitter account for another year like: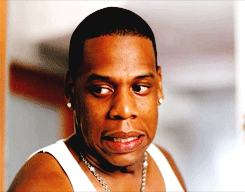 MOLLY MOORE OPENS UP ABOUT HER MENTAL HEALTH
something most people don't know about me: I have major social anxiety. Sometimes simply leaving my house is an actual struggle. I battle my mind on a daily basis only to realize I'm working against myself rather than for myself. what's one thing most people don't know about you? pic.twitter.com/zTOgoVtVUL

— Molly Moore (@MissMollyMoore) 28 November 2018
One of the greatest things about social media is that it gives artists a platform to speak candidly about vital issues, like mental health. Not only does it raise awareness, but it also helps those who're struggling to feel less alone, which is why it felt important for me to feature this bravely honest tweet from Cosmos & Creature's Molly Moore.
Remember to take care of each other out there, okay?
MARK RUFFALO APPROVES OF "THANK U, NEXT"
*sobs uncontrollably* https://t.co/PPEzPP3Gsb

— Ariana Grande (@ArianaGrande) November 30, 2018
I'm not sure what was more entertaining – the "thank u, next" video, or the subsequent celebrity reactions to the clip. And this one from Matt "Matty" Flamhaff himself, Mark Ruffalo, surely has to be up there with the best of 'em.
HULK KNOW BOP WHEN HULK SEE ONE.
LADY GAGA AND KATY PERRY BURY THE HATCHET
Love you too friend Onward and upward https://t.co/tYl4ueBjB5

— KATY PERRY (@katyperry) 30 November 2018
The mass media loves to pit successful women against other successful women, so it's refreshing to see two of the biggest female pop stars not falling for the bait. Here, Lady Gaga and Katy Perry put their old differences aside and make amends like grown adults.
Now if only Nicki Minaj and Cardi B could take note.
JAPANESE BREAKFAST SHARES CUTE CHILDHOOD PHOTO
A smol pic.twitter.com/6v0JU7ncQf

— Japanese Breakfast (@Jbrekkie) 28 November 2018
Before she became a maker of both music and chopsticks, it appears that We Are: The Guard favorite Japanese Breakfast was a former child who, according to this photo, walked straight out of a Pixar movie.
This is too freekin' cute.
NICK JONAS AND PRIYANKA CHOPRA GET MARRIED
An important part for the girl in an Indian wedding is the Mehendi. Once again we made it our own and it was an afternoon that kicked off the celebrations in the way we both dreamed. pic.twitter.com/bLFThtKs2z

— Nick Jonas (@nickjonas) December 1, 2018
Is Nick Jonas even regarded as a "musician" these days? I don't know, and I don't really care, either – I'm going to feature these photos of his and Priyanka Chopra's Indian wedding if it damn well kills me.
Priyanka is positively radiant and I need her skincare routine ASAP.
TRAVIS SCOTT IS APPLYING TO HARVARD
Im applying to Harvard
In a couple days. And I really am excited. !

— TRAVIS SCOTT (@trvisXX) December 3, 2018
Clearly not content with bagging the #1 song and album over the weekend, ASTROWORLD rapper and all-around work ethic legend Travis Scott took to Twitter on Monday to announce that he was applying to the hallowed halls of Harvard.
We'll keep you updated on this story as it develops, but one thing is for certain – Lil Pump gon' be pissed.
SNAIL MAIL IS ME EVERY DAY AT LUNCH
fuck yall ill eat my cookie brownje and wine at 12:49 if i want

— Snail Mail (@Snailmailband) December 4, 2018
MIDDAY MOOD.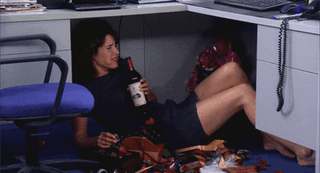 KEVIN ABSTRACT IS THE VOICE OF A GENERATION
if you're a young person and you feel like you don't fit into this world because people around you have tried to tell you what is the right path for you don't follow that follow your heart and do what inspires you and brings joy to you everyday don't worry about money it'll come

— kevin abstract (@kevinabstract) November 28, 2018
Why is it that Kevin Abstract always seems to find the exact right words at the exact right times? I'm not sure about you, but after the week that I've had, I really appreciated this Twitter pep talk from the BROCKHAMPTON frontman.
Thank you, chief.
-
Follow We Are: The Guard on Twitter for more 280-character highlights! x
Jess Grant is a frustrated writer hailing from London, England. When she isn't tasked with disentangling her thoughts from her brain and putting them on paper, Jess can generally be found listening to The Beatles, or cooking vegetarian food.