10 TWITTER MOMENTS: MILEY'S MEAT-FREE FOURTH OF JULY
Twitter is probably the fastest-moving of the social medias. According to Moz, the lifespan of a tweet is just 18 minutes! Keeping up with your Twitter feed can be as hard as keeping up with Justin Bieber and Hailey Baldwin's relationship status LOL! It's all good, though, as We Are: The Guard is here to bring you the highlights that you may've missed over the last seven days in the form of this week's Twitter Moments. So, sit back with your Starbucks Iced Coffee (other coffeehouses are available!), and enjoy the following 280-character bites from Miley Cyrus, Kanye West, Oliver Tree, Vince Staples, Cardi B, and more. -
MILEY'S MEAT-FREE FOURTH OF JULY
@ImpossibleFoods pic.twitter.com/MztjSZKfil

— Miley Ray Cyrus (@MileyCyrus) July 7, 2018
Let's face it, Fourth of July is about one thing, and one thing only. MEAT! That's assuming, of course, that you aren't vegan like Miley Cyrus, who decided to celebrate this year's Independence Day by not only riding an inflatable eagle, but also chowing down on a so-called Impossible Foods burger, a burger that "looks, cooks, smells, and tastes like a conventional burger, but is made entirely from plants." NOM!
KANYE WEST HAS ANOTHER PROBLEMATIC IDOL
Thank to one of my biggest inspirations … always breaking barriers with independent thought pic.twitter.com/WQLKCG7tXM

— KANYE WEST (@kanyewest) 10 July 2018
It's been a minute since Kanye has had a problematic idol, but don't worry, you guys, YE IS BACK ON BRAND! Like putting his support behind Trump and Cosby wasn't enough, Kanye is now citing America's de facto ambassador to North Korea, Dennis Rodman, as one of his "biggest inspirations." Can you IMAGINE Kanye, Trump, Rodman, and Kim Jong-un in the same room together?! THIS IS END TIMES, PEOPLE!
FELIX SNOW IS THE MOTIVATIONAL SPEAKER THAT WE NEED
Brokenness is often the road to breakthrough. Be encouraged

— FELIX SNŒ (@FELIXSNOW) 4 July 2018
When he isn't busy reinventing glitch pop as we know it, producer Felix Snow is out here dishing philosophical 280-character gems on Twitter. For real, if it's inspiration that you're looking for, then you're guaranteed to find it on Felix's feed, which is basically just a daily mixture of sick beats and motivational musings like this one.
OLIVER TREE VS ZEDD
The EDM scene is no joke. It's every man for himself out here... pic.twitter.com/LdiMMD7QHK

— Oliver Tree (@Olivertree) 5 July 2018
Is an EDM beef even an EDM beef if it DOESN'T INCLUDE DEADMAU5?! Clearly, Zedd is still bitter at Oliver Tree and Whethan for beating him at ping-pong backstage at Zedd in the Park, though, because these mic-stealing shenanigans right here are straight-up EVIL! Don't even THINK about touching that scooter, Z!
VINCE STAPLES IS ALL OF US
Every time I use Twitter I be like damn... I should be getting paid for this.

— Vince Staples (@vincestaples) July 8, 2018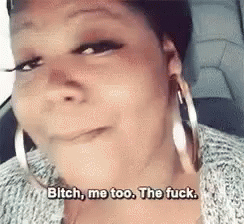 COSMOS & CREATURE'S MOLLY MOORE AND BRANDYN BURNETTE ARE RELATIONSHIP GOALS
My lil family pic.twitter.com/AI017HQLim

— Molly Moore (@MissMollyMoore) 5 July 2018
Molly Moore and Brandyn Burnette are TOTAL RELATIONSHIP GOALS! No, really, forget your Ariana Grande and Pete Davidsons. When it comes to shipping young, hot, and talented couples, it doesn't get much better than Cosmos & Creature! BRB, my dog and I are off to find me a BF to recreate this photo with!
KING PRINCESS HAS THAT TIGHT PUSSY ENERGY
everyone talking about BDE but are we going to address Ariana grande's tight pussy energy?! pic.twitter.com/XaSqa5Weww

— King Princess (@KingPrincess69) July 6, 2018
SPEAKING OF ARIANA GRANDE AND PETE DAVIDSONS! King Princess, one of We Are: The Guard's favorite queer artists, is serving up some serious TEA with this tweet right here! Forget Big Dick Energy, it's ALL about celebrating Tight Vagina Energy (and every other kind of Vagina Energy, for that matter!) this 2018! POWER TO THE PUSSY!
VÉRITÉ CANNOT WITH SUMMER
summer: literally just walking around new york with this tan dude, trying to manage my head, writing music and plotting world domination while not knowing how to dress for summer or pose properly for a selfie. please tell me you're all doing a better job love you bye. pic.twitter.com/IDPOf8FbMP

— VÉRITÉ (@Verite) 3 July 2018
Summer basically turns me into a big, grumpy baby who forgets how to function at life, so I'm glad to see that someone as iconic as VÉRITÉ is having similar problems navigating this 100-degree heat. Oh, and can we also talk about the fact that she mentions that she's writing new music here?! I'M SO THIRSTY TO HEAR THAT!
QUEER EYE FOR THE WINGTIP
i'm almost positive antoni from queer eye has never cooked a meal in his life

— wingtip (@itswingtip) 5 July 2018
Everyone is thinking it, but Wingtip is finally saying it. CAN ANTONI FROM QUEER EYE ACTUALLY COOK?! Like, we GET that you can mash an avocado and make a grilled cheese sandwich, BUT CAN YOU OPERATE AN OVEN?! Not that it really matters. Antoni could serve me up a bowl of guac every day for the rest of my life, and I'd STILL worship at his perfectly manicured feet<3.
CARDI B'S ULTIMATE PREGNANCY CRAVING
I hate red Doritos but for some reason i want red Doritos with sour cream and cheese and guacamole. OMG i want it Soo bad but i already ate my limit of junk food today

— iamcardib (@iamcardib) July 4, 2018
Is it me, or has Cardi B been pregnant since FOREVER?! Not that I mind, as it's been providing us with some top-tier 280-character content, like Cardi letting us in on her ultimate pregnancy craving, which can basically be summed up as "my everyday staple diet."
-
Follow We Are: The Guard on Twitter for more cool sh*t! x
Jess Grant is a frustrated writer hailing from London, England. When she isn't tasked with disentangling her thoughts from her brain and putting them on paper, Jess can generally be found listening to The Beatles, or cooking vegetarian food.