10 TWITTER MOMENTS: NICKI MINAJ IS COUNTING DOWN TO PINK FRIDAY
This week, we bid farewell to the "Open for a Surprise" meme thanks to Twitter finally removing the dreaded crop! Mariah Carey, Troye Sivan, and Chloe Bailey were among the celebs to take advantage of the redesign, not to mention this really, really, really long cat. While our social media manager (hint: me) tries to figure out how to make the best use of this new feature, then, check out the latest edition of We Are: The Guard's 10 Twitter Moments, featuring Nicki Minaj, Lil Nas X, Taylor Swift, and plenty of other faves!
-
NICKI MINAJ IS COUNTING DOWN TO PINK FRIDAY
F R I D A Y pic.twitter.com/jsSVSYlUIX

— Mrs. Petty (@NICKIMINAJ) May 10, 2021
ONIKA TANYA MARAJ-PETTY IS BACK, BITCHES! I'm actually screaming! The countdown to Pink Friday is officially on! Are we thinking a new song? A new video? A new album? Hell, I'll even take a fragrance announcement at this point! I'm also living for those bling Crocs!
Btchs act like they want action, heard they want action, btch we aint duckin no action. I'm bout to gih dem dat traction, send a distraction— then ima line'em like FRACTIONS pic.twitter.com/zaUUl4slRA

— Mrs. Petty (@NICKIMINAJ) May 11, 2021
LIL NAS X FINALLY GOT HIS DRIVER'S LICENSE
I DID IT GUYS! pic.twitter.com/rwHsg2hBfu

— nope (@LilNasX) May 9, 2021
CONGRATULATIONS, LIL NAS X! I'm not going to lie, I was starting to doubt if this was ever going to happen after he failed a couple of weeks ago, but my king finally pulled it out of the bag! Can we also talk about how radiant he looks in his license photograph? That lighting is on point!
— nope (@LilNasX) May 11, 2021
TAYLOR SWIFT IS BRINGING BACK THE CROP TOPS
Spinning in my highest heels, luv #BRITs pic.twitter.com/1TMBoCZ6Do

— Taylor Swift (@taylorswift13) May 11, 2021
OMG! Crop Top Taylor Swift is back, people! No, really, is anyone else getting some serious 1989 vibes from this outfit Taylor wore to the BRITs yesterday? And could this be the confirmation we were waiting for that 1989 (Taylor's Version) is officially coming? I'M BASICALLY HYPERVENTILATING!
We meet up every Tuesday night for dinner and a glass of wine pic.twitter.com/HT8yj2oJL7

— Taylor Swift (@taylorswift13) May 11, 2021
HALSEY IS GOING TO BE THE BEST MOM
You will always be the first people I ever loved enough to want to be a better me. It was tremendous practice. thank you for giving me the time and space to prepare for this next chapter of my life. I miss you dearly.

— h (@halsey) May 10, 2021
I WASN'T EMOTIONALLY PREPARED FOR THIS! Halsey is really about to become the best, best, best mom of all time, huh? I'm so excited for her to experience this unbelievably special chapter in her life alongside Alev Aydin! Just don't forget to send us aunties plenty of updates, okay?
SHAMIR IS THE CULT LEADER WE DESERVE
Join my cult? pic.twitter.com/M5X2FABPqG

— Shamir (@ShamirBailey) May 11, 2021
Me happily signing all of my life savings and earthly possessions over to join Shamir's cult: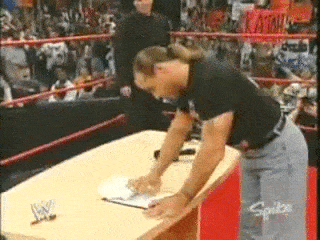 P.S. Are y'all still streaming "Ocean Eyes?"
TYLER, THE CREATOR CELEBRATES 10 YEARS OF GOBLIN
10 YEARS SINCE....... pic.twitter.com/rfpOssIxz0

— Tyler, The Creator (@tylerthecreator) May 9, 2021
Can you believe it's been 10 years since Tyler, the Creator broke the music blogosphere with his debut album Goblin? It feels like only yesterday Wolf Haley was out here chewing on cockroaches and getting piggyback rides off Jimmy Fallon! Alexa, play "Sandwitches" at maximum volume!
you had to be there, the air was different

— Tyler, The Creator (@tylerthecreator) May 9, 2021
MILEY CYRUS AND GRIMES NEED TO DROP THE COLLAB
She's not a princess. She's a queen. @Grimezsz pic.twitter.com/BNOomAqBd2

— Miley Ray Cyrus (@MileyCyrus) May 9, 2021
DROP! THE! COLLAB! Jokes aside, I'm still over Grimes appearing as Princess Peach on SNL on Saturday! Peak Simulation, much? Oh, and don't even get me started on Miley Cyrus performing "Plastic Hearts!" I'm certain her voice gets more and more incredible each and every time I hear it!
That one time @elonmusk opened for me.

Let's take this show on the road Musk! #MileyToTheMoon pic.twitter.com/XDt1mwY4ky

— Miley Ray Cyrus (@MileyCyrus) May 10, 2021
RIHANNA IS ALL ABOUT THE BUTTA
touch dat BUTTA baby.

one thing bout #BUTTADROP , it's gon give what's its s'pose to gave!!! pic.twitter.com/Ftctaiduot

— Rihanna (@rihanna) May 11, 2021
SHUT UP AND TAKE MY MONEY, RIHANNA! If Fenty Skin's Butta Body Cream is going to give me legs like that, then count me in, sis! Can we also discuss the fact Rihanna is wearing identical shoes to Nicki Minaj? And can we also discuss the fact they recently followed each other on Instagram? WHAT DOES IT ALL MEAN?
KATY PERRY ENJOYS HER FIRST MOTHER'S DAY
i found everything i was ever searching for when i became a mother. so grateful for that profound, deep love and honored to join the mama club. happiest Mother's Day

— KATY PERRY (@katyperry) May 9, 2021
Mother's Day really got people in their feelings over the weekend, huh? I love, love, love to see it! I think everyone can agree Katy Perry is the definition of a "cool mom!" Both to Daisy, and to all of the Katy Cats that have grown up with her over the last decade or so! Happy Mother's Day, Katy!
MARIAH CAREY IS A VACCINATED QUEEN
Vaccine..PART 2! Would I EVER walk into this lighting for no reason??? pic.twitter.com/U4IDDZ1fzX

— Mariah Carey (@MariahCarey) May 5, 2021
A VACCINATED QUEEN! Just a few weeks after getting her first shot, Mariah Carey returned on Wednesday to receive her second dose of the COVID-19 vaccination! While there were no high notes or stiletto boots present on this occasion, rest assured, Mariah still served plenty of diva in her Versace shirt and tinted sunglasses!
-
Don't forget to follow We Are: The Guard on Twitter for long memes and plenty more! xo
Jess Grant is a frustrated writer hailing from London, England. When she isn't tasked with disentangling her thoughts from her brain and putting them on paper, Jess can generally be found listening to The Beatles, or cooking vegetarian food.