ALTERNATIVE POP - WEEK 3 2015
It's that time of the week where we turn the world off and the music on, because I know you've earned it. The next 15 minutes of the best indie pop songs we've gathered from the past week will boost your rather lackluster week. Find yourself a comfy little nook, zone out and enjoy the latest efforts from Years and Years, Kacy Hill, and Sia.
SIA - ELASTIC HEART FEAT. SHIA LABEOUF & MADDIE ZIEGLE (OFFICIAL VIDEO)
I am disappointed that Shia LaBuff did not win a single Golden Globe this past weekend. His should have been award winning interpretation of a creepy hipster douche in Sia's new video for "Elastic Heart" was spot on. I do hope that Sia gets some sort of recognition for this because as disturbing as the video may have been for some people, I thought it was brilliant art. And LaBuff agrees. Bravo!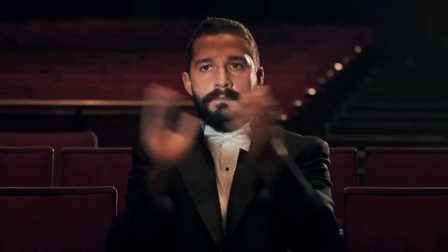 SLAPTOP - DISTRACTION (OFFICIAL MUSIC VIDEO)
San Francisco producer Slaptop is back with a fabulous crafted chill house beat that perfectly amplifies the hump of the school/work week. If you find yourself in need of an escape I strongly suggest you check out Slaptop's Soundcloud.
ARONCHUPA - I'M AN ALBATRAOZ (OFFICIAL MUSIC VIDEO)
America, prepare yourself, Aron Chupa and his super hot sister Nora Ekberg are coming. I predict "I'm an Albatraoz" to be playing everywhere, the grocery store, your mom's third wedding, the coffee shop, etc. There will be no escaping and you're going to love it because you'll find yourself not only dancing to the contagious beat, but also relating to the character Dilory the mouse in a big brown house, that calls herself a hoe.
YEAR & YEARS - KING
Years & Years know how to lift one's spirits with danceable tracks. Their single "King" is a genuine pop gem that quickly captivates the listener's attention.
DRUNK IN LOVE - TIËSTO REMIX
Our very own comrade/Tiësto fan Calvin Paradise sums up this spectacular remix up with the perfect words, "This remix kicks and bumps in all the right places and you genuinely have to try to not enjoy it. That's honestly the only way you could not like this song." We concur, Calvin.
SCAVENGER HUNT - LOST (LENNO REMIX)
Producer Lenno has created a beautiful atmospheric sound that will make you want to get lost in the perfectly times synth patterns and warmth.
ADAM K FEAT. MATTHEW STEEPER - COME ALIVE (RADIO MIX) [ULTRA]
Sounds like Adam K will have a successful career in the mainstream world. I'm sure if he keeps this up he'll eventually end up doing a residency in Las Vegas.
KACY HILL - EXPERIENCE
Having signed with Kanye's G.O.O.D. label and making her singing debut with a gorgeous track, Kacy Hill is on her way to becoming the next big thing. Keep a close eye on this beauty.
THE EDEN PROJECT - FUMES
You would think that The Eden Project lost their touch, but NO! "Fumes" is one hell of a punch.
LYON - CATCH ME IF I FALL
Angelic vocals over cascading pop synths, make you want to put this track on loop. "Catch Me If I Fall" is like a gateway drug. You'll find yourself getting lost in Lyon's SoundCloud. Her sound is warm and feels like a safe place to rest your ears on.
-
That's all, if you liked what you heard be sure to support the artists mentioned above. 
About Beca Arredondo
Beca Arredondo is easily unamused with all things not related to her interests. On her good days you can catch her avoiding the California sun and glued to her Mac plotting the next big thing. If you happen to run into her on the street and notice her wearing headphones do NOT disturb her. She is not responsible for any possible damage. Aside from the above she's very sweet and perky and responds well to good music and food.