BEST ALTERNATIVE POP - WEEK 37
You may find yourself with little to no extra time on your hands to navigate through the web in search of new indie pop tunes, or you may find yourself not knowing where to start with your musical journey. Whatever your case may be, have no fear, BitCandy is here to save you from a click you may regret by presenting the top 10 songs in Indie Pop. I'll take my bows in advance because this week's tracks are hotter than Drake's love for RiRi and messier than Kanye's fashion line. Let's give it up for DENM, Bomba Estereo, Dirt Monkey, and ... You'll have to continue scrolling down to see who else made the list.
DENM - I LIKE IT
DENM quickly became one of our most favorite West Coast electro-pop artist. His unconventional style is one that will threaten your idea of what you think garage pop is all about. This piece above taken from his debut EP, Dream House, pulls together elements of house, electronica, and tropical vibes. Do you know what that means? It means that you'll be dancing to the beat long after you give "I LIke It" a spin.
KANYE WEST - FADE (EXPLICIT)
Post Malone and Ty Dolla Sign collaborated with Kanye West in his extremely hot single, "Fade." But let's be honest here, did anyone really listen to the music or were you like me, distracted by Teyana Taylor's amazing figure? We can't help but get goosebumps thinking about the imagery and the setting of the video because all this hints at something huge to come. What does Kanye have up his sleeve?
SIA - THE GREATEST
Behind each of Sia's songs and music videos there lies a deeper meaning than that of just incredible choreography and soaring vocals. In this case, "The Greatest" is in honor of the 49 lives lost in the Orlando shooting back in June. Though the subject matter is a heavy one, the music is of empowerment, so live it up guys.
BOMBA ESTEREO - SOY YO
Speaking about living it up, Colombian band Bomba Estéreo is sweeping the airwaves with their self loving hit single, "Soy Yo." Every one who at one point in their life (and perhaps even now) that has felt awkward or weird, or simply doesn't fit with the "in" crowd will relate to the uplifting powerful lyrics and the debut performance of Sarai Gonzalez (the spunky kid in the video). For all the non Spanish speaking readers, here's the translation. 
TKAY MAIDZA - CARRY ON FT. KILLER MIKE
My respects to Tkay Maidza. She's climbing her way up the popularity charts and making sure her haters know that nothing will stop her. I say this because her single, "Carry On," featuring Killer Mike, is all about her not giving two sh*ts about the people trying to get in her way. She's too busy hanging out with Killer Mike and doing her thing. Don't nobody mess with Tkay's fresh.
DIRTY MONKEY - CHROMA
Prepare to have your brains melted. Colorado producer Dirty Monkey is loaded with pure electronic bliss. EDM junkies and non junkies will be left hungry for more pounding beats.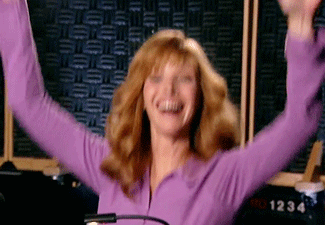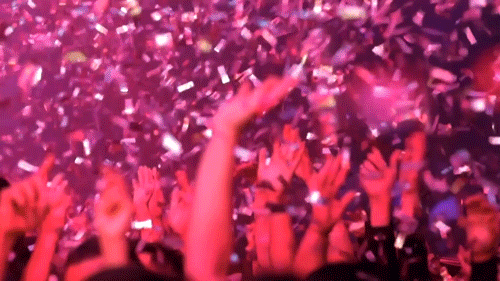 GHITA & MICKEY VALEN - HOW LOW
We're always excited to see Mickey Valen release new music. He set the bar high as far contagious productions go, so it's natural to expect something dance worthy. His latest single, "How Low," is no exception. The dark underlying ambient feel is the perfect foundation for Ghita's vocals. Listening to this feels naughty. It's a sound that stimulates your body to rock back and forth, up and down.
CHET PORTER - STAY (FEAT. CHELSEA CUTLER)
Shut up for a second. Drop what you're doing and just soak this moment. I've never had emotions as strong as the ones that are related in the lyrics that Chelsea Cutler sings, but damn I want some of that poison.  Thank you Chet Porter for making us feel once again. For more ear crack be sure to check out Foreing Family Collective on Soundcloud. I promise you won't regret it.
K.FLAY - BLOOD IN THE CUT
A relationship gone sour can definitely cause someone's emotions to elevate into a state of confusion. You know, the feeling. It's the feeling of anger and emptiness balled up waiting for the right moment to explode. In case I am not making sense, take a look at K.Flay's interpretation of this feeling in her artistic video for "Blood In The Cut." Watch as her inner state takes over her body and leads her and viewers into a climatic finale.
TY DOLLA SIGN - 3 WAYZ (FEAT. TRAVIS SCOTT)
The magic formula for #winning is 1/3 Money + 1/3 Bitches + 1/3 Drugs, 'case you didn't know that's how you party on the weekday. Haha. Ty Dolla Sign and Travis Scott's single 3 Wayz is plain and  basic. The beat is mega fresh, but the lyrics are laughable. I'm crossing my fingers and hoping Ty Dolla Sign's new album, Campaign, dropping later this month is at least a step above this track..
-
Be sure to support the artists you loved and share the playlist with your friends. Hit us up if you have any tunes you feel are worthy of featuring on the Best of Indie/Alternative Pop playlist. See ya next week.
Untitled by Clem Onojeghuo is licensed under CC0 (cropped and resized).
About Beca Arredondo
Beca Arredondo is easily unamused with all things not related to her interests. On her good days you can catch her avoiding the California sun and glued to her Mac plotting the next big thing. If you happen to run into her on the street and notice her wearing headphones do NOT disturb her. She is not responsible for any possible damage. Aside from the above she's very sweet and perky and responds well to good music and food.