BEST ALTERNATIVE POP - WEEK 42
by Beca Arredondo
10/20/16
Much like a bar, there are two things we don't talk about here: politics and religion. Cheers to that! Unlike a bar, we don't carry spirits that are potent enough to numb your soreness. We do however have some pretty killer tunes that work just as good as a nightcap. Today's Best of Indie Pop features Bonzai, GIRLI, Tom Odell, Danny Brown, and others. Alright folks that means grab your fav beverage, turn up the volume, and get ready to shake off the bad juju. Can I get another cheers!? Let the good times rolllll.
THE WEEKND - FALSE ALARM
Before you watch the video, I recommend you see it with caution as it is pretty graphic and violent. Prepare to have your minds blown off by the change of pace delivered by The Weeknd. The unexpected single "False Alarm" comes to us a teaser for the album Starboy dropping in November.
GIRLI - GIRL I MET ON THE INTERNET
GIRLI is the voice of the youth. If one were to describe GIRLI, YouTuber Isaac Hugginir perhaps said it best: "You can feel all the teen angst coming from her. She's like a whole hot topic store." Man, if only I had half her coolness and half her NF given attitude.
DANNY BROWN - PNEUMONIA [OFFICIAL VIDEO]
The video for the second single off of Brown's newest album, Atrocity Exhibition, is freaking gorgeous! As brown raps about booze, drugs, and sex, the visuals show him as being a puppet in chains. Though he may not be the best lyricist IMO, he is one who delivers entertaining beats and crazy music videos.
GTA FT. VINCE STAPLES - LITTLE BIT OF THIS
Sometimes you just gots to accept that times are changing and that the younger the artists, the fresher the ideas (in some cases). It takes an open mind to embrace the progressive style coming out of GTA and Vince Staples' single, "Little Bit of This." Play it a couple times and enjoy the feel good beat that bangs in the background.
BONZAI - 2B
BONZAI carries all the elements needed to really f*ck with your mind. Her latest musical release, "28," is a combination of progressive house, pop, euro trance, and who knows what else. It's a real think piece because it leaves you scratching your head thinking WTF did i just listen to? It's beautiful chaos! I don't know what all this means, so if anyone of you guys reading this can help me out I would grrreatly appreciate it.
TERROR JR - SAY SO (VASCO REMIX)
Introducing an impressive electronic remix from producer Vasco. The reworks brings some mega chill vibes that give Terror JR's single a boost of energy. It's a powerful remix that carries a catchy sound that will have you coming back for seconds and thirds. We truly look forward to more material from Vasco. According to our curator Duffster, "Best remix this month, hands down, crazy flow, perfect alt to the original."
ECHOS - FICTION
This single took me back to early 2000's, circa the Evanescence time. Portland duo ECHOS creates emotional pop ballads. If you're in the mood for some deep lyrical songs that will most likely leave you curled up and sobbing in a corner, then I highly suggest you grab their self-titled EP that is out now.
TOM ODELL - TRUE COLOURS (AUDIO)
Excuse me for a second as I take in this wave of feels.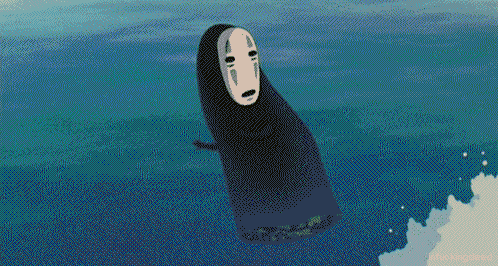 BUNT. FT BEGINNERS - YOUNG HEARTS (OFFICIAL MUSIC VIDEO)
Be free and run like the wind. Do it all, see it all, and have no regrets. If you can't just pack up and go, the least you can do is get down to the rhythm of the sexy sax and fast paced beat heard throughout Bunt.'s single, "Young Hearts." #SquadGoals
VOES - WAIT
Voes has us wowed. Okay that was mega cheesy, but for reals, we have been keeping an eye on these guys and have a feeling that they are onto something. The elements used in their single, "Wait," pair up so great with the vocals. It's a shame that these guys don't have as many songs as I would hope they would/could put out, but that's on me and not on them.
-
This concludes another edition of the best alternative/indie pop songs. Feel free to drop us a comment and let us know your favorite artist on today's list. We'll see you next week.
Untitled by Imani Clovis is licensed under CC0 (cropped and resized).
About Beca Arredondo
Beca Arredondo is easily unamused with all things not related to her interests. On her good days you can catch her avoiding the California sun and glued to her Mac plotting the next big thing. If you happen to run into her on the street and notice her wearing headphones do NOT disturb her. She is not responsible for any possible damage. Aside from the above she's very sweet and perky and responds well to good music and food.