BEST CHILL MUSIC - WEEK 11
Now that the clocks have gone forward, it's really beginning to feel like spring has arrived! The days are getting longer, the temperatures are rising, and the first signs of blooms are starting to appear all around us. It's around this time of year that music goes through a change, too, with the winter warmers that got us through recent months making way for more energizing, invigorating, and rejuvenating vibes. Ahead of the weekend, then, why not get ready for the change in season with help from the latest edition of We Are: The Guard's Best Chill Music?! Featuring Tennyson, Japanese Breakfast, Leon Bridges, and more, the following playlist has something for everyone!
-
TENNYSON – CRY BIRD
They recently signed to OWSLA, the record label founded by none other than Skrillex, and this March, Canadian brother-sister duo Tennyson are bringing their childlike joy to the masses on "Cry Bird." A playful ode to adolescence that fixes together jazz, indie, and electronic influences like LEGO bricks, "Cry Bird" comes paired with a vibrant Darío Peña-directed video that sees Luke and Tess Pretty having all kinds of fun in a CGI-assisted world of whimsy.
JAPANESE BREAKFAST – BOYISH
"Boyish" by Japanese Breakfast is a starry-eyed lullaby all about rejection – or, as Michelle Zauner puts it, "what it's like to love someone who isn't physically attracted to you" – and it's this narrative that we get to see played out in the woozy video. Directed by Michelle, the visual takes place at a high school prom where Japanese Breakfast is performing, with the clip casting a cosmic neon glow over the seniors and their social insecurities.
BOTALKS (FEAT. CAROLINE PENNELL) – FUCK IT
Introducing BoTalks, a musical duo comprising of former X Factor winner Alex Kinsey and Swedish producer Johan Lindbrant, who're making their debut on We Are: The Guard this March with the attitude-packed "Fuck It." Featuring Alex exchanging vocals with one-time Voice finalist Caroline Pennell over an instrumental chopped and screwed to pop perfection by Johan, "Fuck It" is the definition of a spring break anthem that kind of reminds us of "Closer" by The Chainsmokers.
LEON BRIDGES – BET AIN'T WORTH THE HAND
Retro revivalist Leon Bridges returns three years on from the release of his debut album Coming Home this 2018 with the grandiose "Bet Ain't Worth the Hand." The first single to be unveiled from the Fort Worth, Texas crooner's forthcoming album Good Thing hears him opting for a more contemporary R&B sound, with Leon channeling some serious Usher vibes as he questions his commitment to a relationship over a sprawling string arrangement.
ELOHIM (FEAT. YOSHI FLOWER) – PANIC ATTACKS
Following on from the announcement that she's set to release her self-titled debut album next month (!), Los Angeles electronic pop artist Elohim has shared yet another crisp cut. The Yoshi Flower-featuring "Panic Attacks" is a song that, rather than evoke the intense rush of adrenaline after which it's named, instead opts for a far more sparkling sound, with Elohim and Yoshi's voices interweaving to form a kind of comfort blanket that listeners can wrap themselves in at the height of their anxieties.
GORDI (FEAT. S. CAREY) – I'M DONE
Gordi's Reservoir was one of our favorite albums of 2017, and this year, the Australian artist – who we recently selected as part of the SXSW Music Bloggers Guide – has shared the video for the intimate S. Carey-featuring highlight "I'm Done." The compelling Giulia McGauren-directed clip sees Gordi teaming up with Danny Barwick in order to tell a tale of a relationship quite literally on the rocks, with the duo acting out the ballad's deep sense of remorse through emotive contemporary dance.
101 BENJA SL – WIND UP SPACE
There's very little that we can tell you about 1010 Benja SL, but it really doesn't matter, because this is music that truly speaks for itself. Despite being only his second song to date, "Wind Up Space" sounds like the work of an artist who's been around for an incredibly long time, with 1010 Benja SL's emotionally wrought voice coming down like a gilded gift from the gods, resonating with anyone and everyone who hears it.
GABRIEL BLACK (FEAT. SOFI DE LA TORRE) – JUMP
Gabriel Black AND Sofi De La Torre?!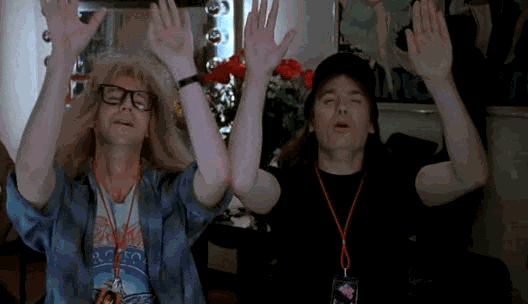 CLUB KURU – I'M STILL A MAN
Ahead of the release of their debut album Giving In later this month, British five-piece Club Kuru have shared the funky "I'm Still a Man." Like "You Want It Bad" before it, "I'm Still a Man" hears Club Kuru continuing to ply a gooey, viscous breed of neo-psychedelia, with founder and frontman Laurie Erskine's voice swirling like melted caramel through a kaleidoscope of wah-wah guitars and groovy basslines.
BREY (FEAT. MNYS & FRENCH HORN REBELLION) – BREAKUP SONG
Hailing from Frekerik, Maryland, producer and singer-songwriter Brey makes his debut on We Are: The Guard this March with the certified bop "Breakup Song." Featuring MNYS and French Horn Rebellion, "Breakup Song" is a sparkling track inspired by the plight of the modern romantic, with Brey bringing vibes for days as he pairs his Auto-Tuned vocal chops with a low-key trap beat. "Love was never meant to be transactional," writes Brey. "We're just highlighting what it feels like to date in 2018."
-
Enjoy your weekend! x
Photo by Sarah Diniz Outeiro on Unsplash
Jess Grant is a frustrated writer hailing from London, England. When she isn't tasked with disentangling her thoughts from her brain and putting them on paper, Jess can generally be found listening to The Beatles, or cooking vegetarian food.