BEST CHILL MUSIC - WEEK 13
It's Easter this weekend, which means that you probably have a whole load of festivities to keep you busy over the next couple of days. Before you sign off to be with your family, not to mention consume your bodyweight in chocolate eggs, however, it's time for some good vibes in the form of the latest edition of We Are: The Guard's Best Chill Music. Featuring FINNEAS, Vancouver Sleep Clinic, Jessie Reyez, Hanging Valleys, Sigrid, and plenty of others, the following playlist is sure to put you in the perfect mood ahead of your imminent food coma!
SOBHHÏ – THE DISTANCE
There's no artist out to enchant quite like sobhhï. Having debuted on We Are: The Guard earlier this month with the ambient "Yea, I Disappeared," the enigmatic Dubai producer and singer-songwriter continues to weave a world of nocturnal intrigue on "The Distance" – a late-night lament to a faraway lover as featured on his recent debut EP RED I.
FINNEAS – HEAVEN
Finneas O'Connell takes time out from working with his sister Billie Eilish in order to find his own voice on "Heaven." Premiered by Zane Lowe on Beats 1, this titillating vibe sounds like it was written for the Fifty Shades movie franchise, with Finneas leaving us hot under the collar as he sings of toxic relationship from which he seems to derive more pain than pleasure.
VANCOUVER SLEEP CLINIC – IN THE END
Having collaborated with THEY.'s Drew Love on the emotive "Closure," Vancouver Sleep Clinic has shared another song from his recent EP Therapy Phase 01. "In the End" hears Tim Bettinson opting for a more uptempo sound than what we're used to from the Australian producer, with Vancouver Sleep Clinic's lovelorn falsetto coming set against an almost Latin-leaning arrangement of beats and guitars.
JESSIE REYEZ (FEAT. DANIEL CAESAR) – FIGURES, A REPRISE PLEASE EMBED:
Following on from her big win at Canada's JUNO Awards, Jessie Reyez has shared a studio reworking of "Figures" featuring additional vocals from Daniel Caesar. "Wish that I could help myself, give my love to someone else/Stuck to you, you turn me to a fool," croons Daniel on "Figures, a Reprise" – a delicately thought-out reinvention of Jessie's breakthrough hit that was first performed by the duo at Sunday night's ceremony.
HANGING VALLEYS – ARION
Hanging Valleys are easing us into the weekend with the melancholic "Arion." The latest single to be unveiled from the British duo's forthcoming EP after "Fortaleza" hears Hanging Valleys pairing their Bon Iver-esque vocals with echoes of reverb-drenched guitars, with "Arion" bringing a kind of haunting atmosphere that we can feel cascading all around us.
TEFLON SEGA – CLOSURE
The enigmatic Teflon Sega goes in search of "Closure" on his erotic latest single. Produced by ylxr, it hears the We Are: The Guard favorite delivering the definition of an eargasm, with Teflon – whose pitch-perfect falsetto croon has been likened to both The Weeknd and Frank Ocean – singing of a destructive relationship over a bed of seductive R&B beats.
JOE TAYLOR – BATTLEFIELD
Introducing Joe Taylor, the British artist who's premiering on We Are: The Guard with the powerful "Battlefield." Co-written by Jedidah Allcock, the song acts as a showcase for Joe's modern take on an old-school sound, with the Bakery Boy Music signee's soulful vocals packing quite the punch atop the chopped-and-screwed electronic production courtesy of Pearse MacIntyre.
MISHEGAS – EPISODES
The world is in a very dark place at the moment, but Chicago's Mishegas is here to lighten up our lives with his latest single. Clocking in at just over three minutes, "Episodes" is a truly sparkling listen, with the ambient producer using his talents to build an alternate reality where there's no such thing as bad vibes.
SIGRID – I DON'T WANT TO KNOW
Sigrid shows a completely different side to her personality on her heartbreaking latest single "I Don't Want to Know." The follow-up to "Raw" is a stripped-back piano ballad that finds the Norwegian artist addressing an ex, with Sigrid dealing a final blow to the chest as she sings: "I know you have your good side, oh, I know you have/Even at your worst, you, you're not so bad/But when you had the choice, you chose someone else."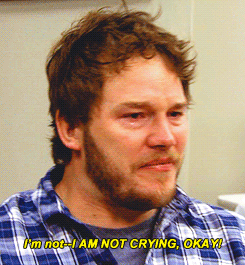 MAUWE – WALLS
This is MAUWE's first time appearing on We Are: The Guard, although if their luxurious latest single is anything to go by, it certainly won't be their last time. The British duo are all about the downtempo decadence on "Walls," with lead singer Portia Conn melting us like honey over producer Jay Rodger's sumptuous swirl of filtered synthesizers.
-
Happy Easter! x
Photo by Ana Gabriel on Unsplash
Jess Grant is a frustrated writer hailing from London, England. When she isn't tasked with disentangling her thoughts from her brain and putting them on paper, Jess can generally be found listening to The Beatles, or cooking vegetarian food.