BEST CHILL MUSIC - WEEK 17
There's something about spring that just makes us feel GOOD. When the sun is shining, the birds are tweeting, and the smell of freshly cut grass hangs heavy on the breeze, it's almost impossible for us to be in a bad mood. Even songs seem more light-hearted this time of year, with the winter warmers that kept us from freezing to death over recent months giving way to brighter notes. As May approaches, then, why not join us in stepping into a spring state of mind this Friday morning with the latest edition of We Are: The Guard's Best Chill Music?! Simply grab your headphones and maybe an iced coffee while you're at it, and enjoy the following songs from Russ, Milky Chance & Lewis Capaldi, Slow Magic, and seven other favorites.
-
RUSS (FEAT. JESSIE REYEZ) – BASEMENT
Russ reflects on his meteoric rise into the spotlight on his latest single "Basement." The emotive collaboration with Jessie Reyez is only going to add to the buzz surrounding the Atlantan rapper, with Russ using the chorus to comment on his new-found fame and how it affects his relationships with those around him: "Love me like I'm still in the basement/Love me like I still haven't made it/Who are you if you give up?/What's real love without slip-ups?"
MILKY CHANCE & LEWIS CAPALDI – NO WOMAN (WHITNEY COVER)
Milky Chance and Lewis Capaldi covering Whitney (that's Whitney, the band, not Whitney, the Houston)?! OUR WIGS ARE OFFICIALLY SNATCHED! This live version of Light Upon the Lake cut "No Woman" is almost too beautiful for words, so instead we're just going to recommend that you press play and enjoy the sight of two of our favorite artists doing what they do best – standing around a microphone, singing their hearts out like their lives depend on it.
TOKIMONSTA (FEAT. YUNA) – DON'T CALL ME (ALEXANDER LEWIS REMIX)
We didn't think that TOKiMONSTA's "Don't Call Me" could get any more chill, but Alexander Lewis is proving us wrong with this trap-like remix. Listen as the Los Angeles beatmaker takes the Lune Rouge cut to a whole new level of vibes, with Alexander building a warm cocoon of sound around Yuna's pitched-up vocal chops, before finishing the production off with a skittering of hi-hats.
MAHALIA – NO REPLY
Mahalia out here making like a young Erykah Badu. The British singer-songwriter has all of the style and ease of the Godmother of Soul on her latest single "No Reply" – which follows on from the Little Simz-featuring "Proud of Me" – with Mahalia riding producer Maths Time Joy's low-key grooves with the kind of finesse that only belongs to a natural-born talent.
SLOW MAGIC (FEAT. TOULOUSE) – GO
Fasten your seatbelts, as mysterious masked producer and drummer Slow Magic is taking us on quite the ride on his latest single "GO." Featured on his recent EP AWAY, the TOULOUSE collaboration is packed full of beautiful twists and turns (some more chill than others!), with the composition resembling a dreamlike roller coaster that you'll want to go on over and over again!
RETRO CULTURE – WATCHING TV
Australia's Retro Culture is living up to his name and bringing some serious 80s vibes to the technicolor "Watching TV." The synth-streaked song is a melancholic, retrofuturistic ode to that moment when you realize that you're no longer going to be Netflix and chilling with your ex, with RC cranking up the feels as he sings: "Watching TV on my own just ain't the same/As your face pixelates through my brain."
SLATERS (FEAT. SARO) – ONE
Slaters follow-up their effortlessly funky debut single, the TOULOUSE-featuring "Danger," with "One." This time the New York duo are teaming up with Los Angeles singer Saro for a far more dark, ethereal, otherworldly vibe, with Saro's breathy vocals floating like a ghost in the night-time over a chill trap-style production. SHIVERS!
BRAHNY – BLOOM
brahny puts the "b" in "bop!" No, really – the Toronto artist isn't afraid to show his smooth side on his latest single "Bloom." This groovy little number is made for hot, hot, hot summer nights spent getting lost in the glow of the city lights, with brahny's soulful vocal chops and funky basslines causing us to feel some type of way!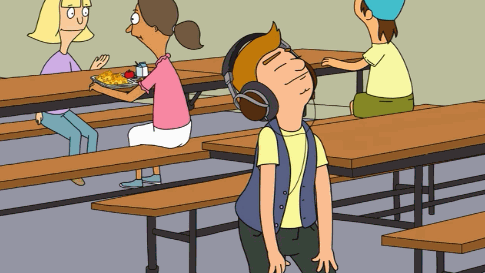 VORSA – ONE DAY
If the spring heat is starting to get too much for you, then Vorsa is here to cool you down with his latest single. The mysterious young producer has covered us in goosebumps with "One Day" – a composition that hits you like a Pacific Coast breeze, blowing away all of your troubles. Oh, and did we mention that it's currently sitting pretty at #1 on our Best Chill Daily! playlist on Spotify?! NO BIGGIE!
SAVI MINDS – DREAMING
SAVI MINDS is making his debut on the blogosphere with "Dreaming" – a song that, quite frankly, couldn't have a more fitting title! The Los Angeles artist is putting us in an almost trance-like, hallucinatory state with his inaugural offering, with reverb-drenched vocals and acoustic guitars intermixing to form a kind of neo-psychedelic swirl that sounds like an extra kaleidoscopic Tame Impala!
-
Don't forget to follow We Are: The Guard's Best Chill Daily! on Spotify for more! x
Photo by Pete Bellis on Unsplash
From deep within the murky depths of the Los Angeles River emerged a creature: 50% raver, 50% comedian, 10% Robotcop. Kurt Kroeber doesn't own a dog, operates Soundbleed (the world's only dance party comedy talk show rave), and is down to party with you. Come up some time and say "Hey dude!" But definitely make sure to casually drop the secret Illuminati password.