BEST CHILL SONGS - WEEK 48
It's December 1st, which means that the countdown to Christmas is officially on! With just over three weeks to go, you may be starting to feel the strain as you attempt to get everything in place for the big day. If you find that the pressure is piling up on you this weekend as you reluctantly hit the mall for your first real round of gift shopping, then We Are: The Guard is here to help you survive any festive fallout with yet another dose of Best Chill Songs. Featuring San Holo, RY X, No Mono, Felix Snow, Micky Blue, and lots more, consider it your chance to escape from the holiday hysteria and indulge in some much-deserved me time this Christmas!
-
SAN HOLO – ONE THING
Sometimes, we can become so focused on chasing our dreams, that we can forget to stop and appreciate the present moment. It's lucky, then, that we have Dutch producer San Holo to remind us to be grateful for those small, every day accomplishments that add up to the bigger picture on his latest single! An endorphin rush of future bass that carries its important message upon its shimmering melodies, "One Thing" is completely life-affirming.
NASAYA (FEAT. MYRA) – SNOW
Hailing from Boston, NASAYA is sending chills down our spine with his glacial latest single. A collaboration with Bangkok singer Myra – who previously lent her crystalline vocals to NASAYA's "Milk" – "Snow" is an icy opus that comes to us by way of our friends Majestic Casual, with the song acting as a showcase for NASAYA's ability to completely change the atmosphere of a room with his sub-zero beatscapes.
ATLAS KNOX – DO IT
There's a whole lot of bad things going on in the world at the moment, but it's thanks to songs like this that we're able to keep our smiles on our faces! With its mixture of high-pitched vocals and bouncy, danceable synths, "Do It" – the infectious debut single from the mysterious Atlas Knox – is practically overflowing with positive vibes. Just turn up the volume and prepare to lose yourself for the rest of the day in the absolute addictiveness of it all: "Let's do it, do it, do it/Like we're never, ever gonna see each other/See each other!"

RY X – DAWN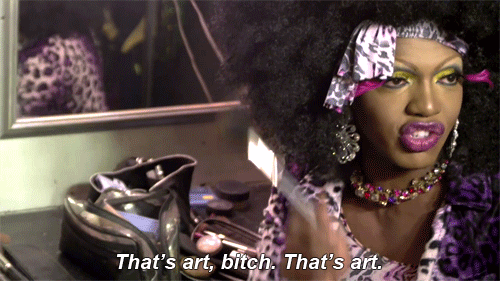 NO MONO – VIOLENCE BROKEN
This is No Mono's first time appearing on We Are: The Guard, but if "Violence Broken" is indicative of what's to come from the Melbourne duo, then we don't think that it'll be their last. A slow-burning existential hymn that pairs vocalist Tom Snowdon's brooding baritone with producer Tom Iansek's minimalistic beats, "Violence Broken" is, No Mono write, "about living violently, or against your own nature, and the tumultuous process of moving through this to a place where there is no fear, to live more in line with your truer self."
FELIX SNOW – TENDER BUFFALO
Felix Snow takes time out from working on Terror Jr, his Kylie Jenner-approved side project with Lisa Vitale and David "Campa" Benjamin Singer-Vine, in order to return the focus to his solo ventures with "Tender Buffalo." The second addition to his "Buffalo Series" after "Evening Buffalo" finds Snow delivering more of that playful effervescence that originally resulted in him becoming the go-to producer for the likes of Kiiara and Gallant, with its mix of pitched-up vocal chops and glitched-out synths making for a certified bop.
AMY MILNER – HEAL
Amy Milner is curing all ills with her latest single, the cathartic piano ballad "Heal." No, really – someone ought to bottle up this English chanteuse's voice and sell it to the masses, as our souls have never felt quite so cleansed! Set against a haunting marching beat as produced by We Are: The Guard favorite, The Acid's Jens Kuross, "Heal" is the melancholic pop panacea that we were waiting for.
SHERPA – FORNEVER
Introducing SHERPA, the Copenhagen electronica duo comprising of Carsten Sherpa and Tore Nissen, who invite us to reflect on those moments in life that come and go all too quickly on their debut single. With Carsten's soul-drenched voice cresting on undulating waves of synths, "Fornever" is a thoughtful piece of ambient music that encourages us to treasure every second, because before we even realize it, all of our time is gone.
NAMBYAR – THROUGH THE LIGHT
It's been a while since we last heard from Nambyar, but the Amsterdam singer-songwriter is finally returning with the deeply emotional "Through the Light." An intimate piano ballad that ultimately transforms into something far more ambitious thanks to the introduction of synths and backing vocals, it's an extremely personal offering from Nambyar, with lyrics that make reference to his relationship with his brother.
MICKY BLUE – THE CHRISTMAS SONG
Now that it's December, Christmas music is officially here to stay (at least for the next 25 days)! If you're like us and want to burn down the mall at the first note of "Deck the Halls," however, then We Are: The Guard's Indie Christmas is here to help you survive the current holiday season! A compilation album comprising of 12 indie covers of Christmas classics – including this vocoder-laced cover of "The Christmas Song" by New York City's Micky Blue – it's available to check out in full over at Spotify!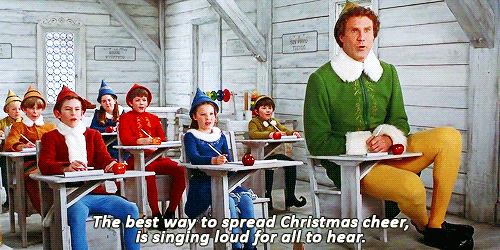 -
Until next time, stay chill! x
Photo by Brooke Cagle on Unsplash
Jess Grant is a frustrated writer hailing from London, England. When she isn't tasked with disentangling her thoughts from her brain and putting them on paper, Jess can generally be found listening to The Beatles, or cooking vegetarian food.