BEST CHILL SONGS - WEEK 50
Christmas is a time for spreading cheer, but we can often get so hung up on pleasing others over the holiday season, that we can forget to care for ourselves. While we're totally here for the spirit of giving, we also believe that it's important to indulge in some self-love during the festive period. As we continue the countdown to December 25th, then, take the opportunity to tend to your own needs this wintry weekend with help from yet another edition of We Are: The Guard's Best Chill Songs. Just grab your headphones, and for the next 30 minutes or so, feel your worries melt away like snow to the sounds of Björk, EDEN, Said the Sky & FRND, RAC, G-Eazy, and lots more!
-
BJÖRK – UTOPIA
Icelandic musician and arboreal sprite Björk finds "Utopia" in the video for the title track from her recent ninth album of the same name. Directed by Warren Du Preez and Nick Thornton Jones, the clip very much serves as a visual representation of the lush, paradisal vistas already conjured by the flute-flecked piece, with Björk seen playing said instrument while mythological creatures and cottony tufts of pollen float in the sky <3.
EDEN – CRASH
There's something about Irish crooner EDEN's music that seems to stop time. Perhaps it's that captivating Dublin lilt, or the sprawling electronic soundscapes that he frames it with, but whenever we listen to the 21-year-old, it's as if the whole world has ground to a halt. Case in point: "Crash." Featured on his forthcoming debut album Vertigo, it's a chaos-devouring slice of experimentalism that comes paired with a moving Zhang + Knight-directed video that sees a man savoring a sunset.
SAID THE SKY & FRND – FADED
Said the Sky and FRND?! Dream collaboration, much?! No, really – "Faded" is everything that we hoped it'd be and more. It's no secret that Said the Sky makes some of the most vibrant future bass going, and even when paired with FRND's signature depressive lyrics about numbing the pain of a breakup ("Save me now, I'm falling to pieces/Black me out to silence the demons"), "Faded" still manages to leave us feeling nothing short of invincible.
GIRAFFAGE (FEAT. JAPANESE BREAKFAST) – MAYBES (RAC REMIX)
Just when we thought that Giraffage's "Maybes" couldn't get any more chill, Portuguese producer RAC comes along with this otherworldly remix. While the original oozed forth a kind of sultry ambience, André Allen Anjos lends the composition a more ethereal pulse, with the whole thing really taking off around 1:23, when the drums kick in, launching "Maybes" into the outer reaches of the stratosphere.
ALAYNA – BLISS
One year on from sharing "Bliss," a song that dripped with an overwhelming blend of sensuality and intimacy, the golden-throated New Zealand chanteuse alayna returns this month with video. Directed by Patrick Golan, the deeply raw clip follows a young couple through love's various pains and pleasures, with alayna bookending the visual with an a cappella performance that'll melt you like honey.
FOREST BLAKK – WHERE I FIRST FOUND YOU
It's healthy to have a good cry every once in a while, right?! RIGHT?!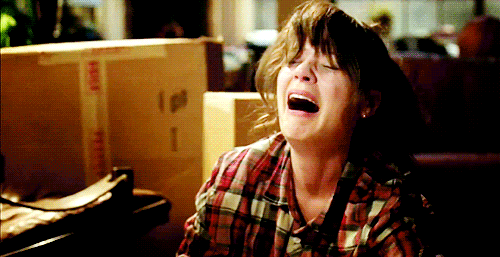 G-EAZY (FEAT. DREW LOVE) – LOVE IS GONE
G-Eazy isn't holding back on the latest single to be unveiled from his recent third album, the 20-song collection The Beautiful & Damned. A collaboration with Drew Love of We Are: The Guard favorites THEY., "Love Is Gone" is an incisive, politically charged vibe that hears the Oakland rapper touching on topics including women's rights, police brutality, and Trump, with Eazy at one point spitting: "Everything not gravy, we can't pretend it is/So I salute YG, fuck the president/'Cause he a fucking racist supported by white supremacists."
RILEY PEARCE – MISPLACED
Introducing Riley Pearce, the Perth musician who has completely stopped us in our tracks with his latest single "Misplaced." Produced by Andy Lawson, it's a luscious, swelling piece of chamber folk, with the 24-year-old channeling Bon Iver circa-For Emma, Forever Ago with his atmospheric vocal harmonies and brutally honest lyrics about the struggle to cling on to a relationship: "She/She is a breeze, I cannot hold/Why am I trying to control her?"
HEMI MOORE – ALL MY SINS
With little to no social media presence, there's not a whole lot that we can tell you about Hemi Moore, but it doesn't matter, for this is an artist who makes music that speaks for itself. "All My Sins," his debut single, has truly blown us away with its sheer soul power. Featuring Moore's raw, emotionally wrought croon giving life to a profoundly moving narrative that touches on repentance and forgiveness, it's the kind of song that we recommend that you get on to quickly, before it inevitably erupts.
MXMS – CAROL OF THE BELLS
The red and green hues of the holiday season aren't to everyone's taste. Just ask funeral pop duo MXMS, whose darkly alluring cover of "Carol of the Bells" is the alternative Christmas hymn that all of us goths need this December. An elegiac dirge that hears lead singer Ariel Levitan making full use of her vocal range over a distorted electronic lurch, this bone-chilling reinvention can be found on We Are: The Guard's Indie Christmas – a compilation album comprising of 12 indie covers of Christmas classics.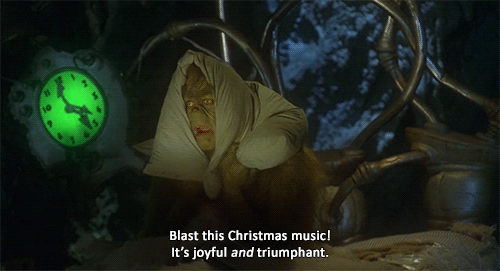 -
Until next time, stay chill! x
Photo by Becca Tapert on Unsplash
Jess Grant is a frustrated writer hailing from London, England. When she isn't tasked with disentangling her thoughts from her brain and putting them on paper, Jess can generally be found listening to The Beatles, or cooking vegetarian food.