BEST CHILLWAVE – WEEK 45 2014
Is it me, or does November suck? Halloween is over and Christmas is a whole month away. Seriously, whose idea was November? Can't we just go ahead and skip it already? In fact, can't we just go ahead and skip winter altogether? I need some good vibes and fast before my SAD starts playing up. And that's where this week's best chillwave comes in, featuring The 1975, José González, Arca and more. To the music!
-
ARCA – NOW YOU KNOW
Arca's debut album, Xen, earned his place in history as one of the most innovative artists of our generation this week, as if his productions for Kanye West, FKA twigs and Björk hadn't already. This video from his long-time collaborator, Jesse Kanda, feels like a celebration of that fact, with fireworks being one of the few marvels that come close to matching the pyrotechnics of the music.
JOSÉ GONZÁLEZ – HEARTBEATS (THE KNIFE COVER)
I haven't a clue why José González has uploaded an 11-year-old song to his SoundCloud, but I could honestly listen to this cover and The Knife's original all day, every day, so it was actually a pleasant surprise when it appeared on my feed this week. Release the bouncy balls!
THE 1975 – MEDICINE
No, Zane Lowe, we don't need a new soundtrack to Drive, and we definitely don't need a new soundtrack to Drive featuring The 1975. Ryan Gosling disapproves!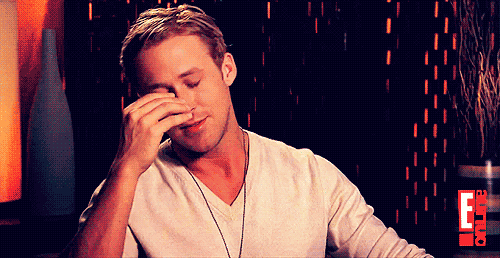 DRK – HIDING
Drk is bespectacled and obsessed with Spooky Black and Drake, at least this is the only information I can gauge from the enigmatic producer's SoundCloud and Twitter. That, and he makes fucking beautiful chilltrap-come-vaporwave which I genuinely spent the past four hours vibing to.
TOURIST – WAIT
Loving this new Disclosure video!
DOUGLAS DARE – NILE (THE HEDRALS REMIX)
Introducing The Hedrals. This is one of only two remixes on the Parisian duo's SoundCloud, the other being of Nils Frahm's "Re," but their spacious and atmospheric production is already getting a lot of love, including from Douglas Dare himself. Better than the original?
KOLOTO – FOX TALES
How comes it's taken me a whole year to discover the Canterbury producer, Koloto? Her debut EP, Mechanica, is host to some of the most intricate, creative and melodic beats on the blogosphere. It's like Aphex Twin popped a Prozac, then underwent HRT. More please!
CYPHER – CHILD
The first person I thought of when I heard the wistful timbres of Cypher's "Child" was Elena Tonra. It didn't come as a surprise, then, to discover the Brisbane artist previously uploaded a blissful cover of Daughter's "Youth" to her SoundCloud. On that note, did I mention she's only 16-years-old?
ARMS AND SLEEPERS – SWIM TEAM
I haven't smiled so hard in such a long time. A gorgeous video from the director, Joseph Ghaleb, to accompany a gorgeous song from the Boston duo, Arms and Sleepers.
-
That's it for this week's best chillwave, but feel free to spread the good vibes on. See you next Friday!
About Jess Grant
When Jess Grant isn't writing on music, she can be found playing it – on her guitar, on her ukulele, and on her recently acquired mandolin. Playing it hideously, she ought to add. Jess also studies. She studies the English language, to be precise. Jess is currently on her way to a degree in the subject, and enjoys starting and never finishing novels, screenplays, and poetry in her spare time. She also likes dogs. Lots of dogs.