BEST ELECTRO HOUSE - WEEK 13 2015
And with that, Festival season has begun! EDM songs for days, dance music for years, all you ravers out there can rejoice that winter is over and there are tropical destinations to fly to, blow all of your money at, get fucked up and dance to the best music in the world. In SoCal alone the past couple of weeks we've dealt with CRSSD, Beyond Wonderland and Serenity Gathering. Something for everyone— house heads, ravers and hippies. We know you're absolutely jazzed to wake up with a hangover on Monday (or Tuesday) and dance to a bunch of new hits from us at BitCandy. Just glad we can help. :)
This week we've got the hottest new hot from all the DJs you love: Tiesto, Oliver Heldens BOYS NOIZE and of course the Dirtybird Crew. YEE!!
DOTAN - HOME (TIESTO VS TWOLOUD REMIX)
Never underestimate the power of Tiesto. Just as you think EDM and Big Room are on their way out, Tiesto drops something so fucking massive that it can't be denied. This is for a whole new generation of kids though, because that last batch has definitely moved off and towards the future / deep house bandwagon. But fuck the haters — Tiesto is forever. I don't know how. I don't know why. The man must have made a deal with the devil!
OLIVER HELDENS - MELODY
No matter how hard I try, I can't really hate on an Oliver Heldens production. The little kid has got perfect taste and talent for days. Here, he slows it down a little and treats us to beautiful piano melody that just won't quit. The music video is simply beautiful people doing beautiful shit (like most unnecessary EDM music videos), though it does contain a strange darkness present over everything Oliver Heldens touches. Is that his trick? Pleasant darkness?
NERO - THE THRILL
I've been hearing that Nero "are back" for a while now. Though, with no music to back it up, I was finding it hard to believe. Gone are the dubstep sounds of the first album. Here we're treated to beautiful vocal hooks from Alana Watson with sharp electro synth sounds. Nero moves more towards the Glitch Mob here, and is all the wiser for it. Gotta evolve you know. DJs are basically Pokemon.
DAVID HEARTBREAK & J-TRICK - HOUSE PARTY
Everything OWSLA puts out is gold, so even though I'm far too old to be listening to trap anymore, I'm sure this is just as high quality as everything else the OWSLA squad has in them. Sharp Production, Hip-Hop House Party Vibes. I'm sure this song does exactly what it's meant to. Make the kids bounce.
RAINMAN - VISIONARY FT. SIRAH
I'd say Rain Man is better off without Krewella, but i'd probably be lying if I said that. His Jah mon, faux Caribbean accent that he has Sirah do makes this song just as pop-based as anything Krewella has in their canon. At least he's not producing main stage EDM this time around. His drops are dark and dirty with a little bit of jungle drums even. I applaud the attempt and even am curious to see what else this dude has in him. He clearly knows how to produce and won't be silenced by his removal from one of the shittiest artists in dance music. So fuck. Maybe he is better off. 
DADA LIFE - TONIGHT WE'RE KIDS AGAIN (KAAZE REMIX)
I haven't listened to anything Dada Life has touched since 2013. This remix from Kaaze is really interesting. It isn't really build/drop based like most of Dada Life's crazy brand of Heavy Electro Progressive House. There is a running big room beat throughout this whole track. This remix has got to be an absolute monster on the dance floor. Though hearing it makes me a lot more interested in what Kaaze has in him, than what Dada Life does. 
RIVERO - STING
Hardstyle synth makes for an epic build, followed up by an absolute monster of a big room drop. We're heading into 2015 festival season and I'm absolutely terrified of what is to come. Every genre is bringing their A-Game this season. We're all fucked. Music is taking over society. It's gonna be like the Matrix, but with DJs instead of robots.
RIGHT AWAY GREAT CAPTAIN - LOVE COME SAVE ME (DANIELE DI MARTINO REMIX)
As this song kicks in and you ear picks up the strumming of guitar, you can already tell this is going to be something absolutely different. A little bit tropical house, a little bit of indie dance. Daniele Di Martino isn't trying to sound like anyone else, and in this day and age that's an accomplishment all on its own.
BOYS NOIZE - TRAVIS
It's 2015 and fucking Boys Noize is so fucking back it's not even funny. He said goodbye to that hip-hop shit he was producing when trap was on top of the world and he was in Dog Blood and trying to fit into the major market. Now Alex Riddha is back with the weirdest funkiest bassline acid there ever was. Bye EDM. Bye Felicia.
TELEVISOR - FIND THAT SOMEONE (FEAT. RICHARD JUDGE)
NEW NEW NEW nu-disco. Televisor coming out of the gate with some of the freshest Disco I've heard since Giorgio Moroder came on the scene (I kid.) This is some funky dance party magic. I can't wait to swing my arms to this Carlton style.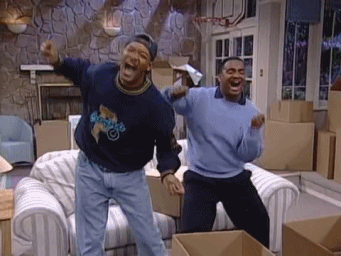 BILLY KENNY & ABBY JANE - I OPERATE & THE CHORD MARCH
The newest house & bass fire from the Dirtybird crew comes from two newcomers Billy Kenny & Abby Jane. I Operate has more wobble than Jack Beats did in 2007. Claude vonStroke knows how to pick em— that's for fucking sure. These two tracks fit in absolutely excellently in the Dirtybird catalogue and I can't wait to hear all my favorite dudes spin these tracks this summer.
——
SLEEP TIGHT. DONT LET THE BED BUGS BITE.
- KURT
About Kurt Kroeber
From deep within the murky depths of the Los Angeles River emerged a creature: 50% raver, 50% comedian, 10% Robotcop. Kurt Kroeber doesn't own a dog, operates Soundbleed (the world's only dance party comedy talk show rave), and is down to party with you. Come up some time and say "Hey dude!" But definitely make sure to casually drop the secret Illuminati password.