BEST INDIE CHILL – WEEK 40 2014
Is it me, or has Christmas come early for chill fans? There are so many great records to listen to and look forward to at the moment! Can you believe that Aphex Twin, Thom Yorke, SBTRKT, Caribou and Flying Lotus are all releasing (or in Thom Yorke's case, torrenting!) albums within days of each other? On that note, check out our reviews of both Tomorrow's Modern Boxes and You're Dead here. As if that isn't enough to keep you chill over the next few days, here are another 10 tracks for you to enjoy from Seyr, Rhye, Lȧpsley, Maya Jane Coles, DNKL and many more. That's assuming SoundCloud doesn't fuck the shit up again this weekend!
-
SEYR – NIGHTS...
I first introduced you to Seyr in Week 36. Back then, I said you'd be making babies to the London "band of some sort," so if you're now four weeks pregnant, my bad! If not, best keep those legs closed as the enigmatic duo return again this October with another intimate listen for you to enjoy late into the twilight hours. "Nights..." sees Seyr continue to hone their smooth breed of down-tempo R&B, even more of which you can find on their debut EP, Nights Without..., due out on Monday. Just remember, safety first.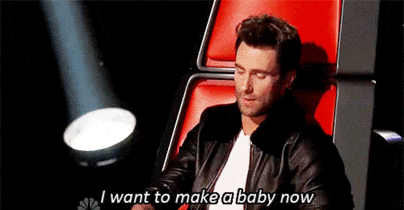 RHYE – RIGHT NEVER COMES
One half of Rhye, Michael Milosh, follows up his fourth solo album, 2013's Jetlag, with a one-off single, "Right Never Comes," this fall. Apparently Rhye plan to debut it live on their upcoming tour this month, so there's currently a little confusion as to whether this is in fact a Rhye song and not a Milosh song. But when the music is this divine, does it really matter? This ballad is easily up there with the best material on Rhye's debut album, Woman. Honestly, if somebody was to ever ask me what I thought Heaven sounded like, I'd play them this. Milosh's voice is so pure, he sounds like a fallen fucking angel!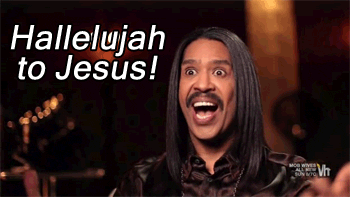 LȦPSLEY – FALLING SHORT 
Damn! I love Låpsley, but the 18-year-old has always struck me as being a little frightened of her voice. In "Falling Short," however, the Liverpudlian no longer hides behind pitch-shifting, lashings of reverb or other effects, instead letting her vocals free to roam atop her ever-minimalistic beat. And what a voice it is! Dripping in soul, and with the emotional depth of somebody twice her age, it proves  Låpsley had nothing to fear back in the days of "Station" and co. This girl isn't a producer. This girl is an artist.
AYWY – VOYEUR
Not only do you have the entire Flow-Fi roster to thank aywy for, the label co-founder and producer continues to make some fine music of his own. And his latest effort may be his finest yet! Weaving together FKA twigs-esque knocks, deep synths and a reverb-drenched sample of "2 On" by Tinashe, "Voyeur" is a beautiful experience from start to finish. As if you expected any less from the guy who has signed the likes of EKALI, Chris McClenney and Sh?m.
HARRY EDWARDS – LOGS ARE PEOPLE TOO
Since the dawn of James Blake, I've lost count of the amount of producers I've heard try to imitate his signature post-dubstep sound. A couple of minutes into "Logs Are People Too," and I was about to resign Harry Edwards into that same category of bros. But then the bass dropped, and I realized there was more to this Norfolk producer than first meets the eye. A lot more. Having since gone through every song on his SoundCloud page, and I can say with confidence that Edwards is not your average Overgrown fanboy. In fact, his multifaceted sound is completely his own, and has the potential to be huge in 2015. Just ask his Grandma.
MAYA JANE COLES AND GAPS – NEVER WALK AWAY
Maya Jane Coles isn't really doing it for me lately. I hoped this collaborative EP with Brighton duo, GAPS, would be just the thing to salvage our relationship, but nope! It definitely isn't happening. I found "Never Walk Away" and the two other original mixes on the EP, "In Dark, In Day" and "It Rains," all made for utterly tired, formulaic and monotonous listening. Having since read this review over at Resident Advisor, I feel a lot better admitting this. There's so much inspiring music being released in deep house and beyond at the moment, I can't help but think Maya is struggling to keep up. Sorry not sorry!
MOON DUST – ROBOTS
Introducing Moon Dust, the musical project of Petri Kiviniemi, a former sculptor-turned-producer from Finland whose studio is apparently based just outside of the North Pole. That's pretty much the only information I can find on him (in English, anyways!), but I'm sure it's enough to pique your interest, because Santa. His SoundCloud page is mainly a headache-inducing feed of reposts (not going to lie, there's nothing I hate more than an untidy SoundCloud page!), but look hard enough between those and you do find the odd original composition like "Robots." Think Kraftwerk meets Gesaffelstein, in other words, the last thing you'd expect to come out of a quiet and peaceful landscape such as Finland. Kind of like Lordi.
KIINGS AND COLIN PLANT – STARTING TO THINK (THEY MIGHT BE ON TO SOMETHING)
Thanks to Kiings, I'm now no longer in denial summer is over and can fully embrace autumn in all of its Tumblr-friendly glory! The duo's latest single, "Starting to Think (They Might be on to Something)," featuring fellow Milwaukee native, Colin Plant, is a frankly perfect slice of down-tempo neo-soul for kicking through crunchy leaves, conker fights and drinking pumpkin spice lattes this October. More, please.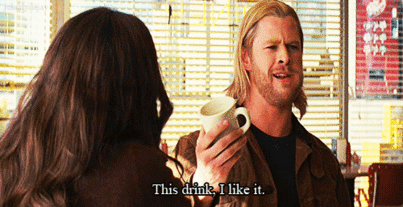 DWNTWN – RIPTIDE (VANCE JOY COVER)
Just when I thought I couldn't bring myself to listen to "Riptide" by Vance Joy ever again, DWNTWN go and drop this cover on me. Damn their synth pop goodness! Seriously though, out of the 798,993 covers that I've heard of this song, this definitely ranks as one of the best. DWNTWN clearly wanted to put their own electronic spin on it, rather than simply try to replicate the original like so many others. But, please. Can we hereby agree to make this the last ever "Riptide" cover uploaded to the internet? Thanks in advance!
DNKL – HUNT
Sugarcane Recordings have signed DNKL! Sugarcane Recordings have signed DNKL! The Gothenburg trio, who Curator Duffster first introduced you to at the end of 2013, announced on their Facebook page yesterday they're going to be releasing their debut EP, Wolfhour, through the home to the likes of Hot Chip, Com Truise and David Lynch on November 17th. Alongside previously heard singles, "Hunt" and "Battles," the EP is also set to feature two new songs, "Wolfhour" and "Warm Dark Night," plus three remixes from Keep Shelly in Athens, Seekae and Sun Glitters. While you celebrate the news by reliving this video for "Hunt" from late last year, I'm going to head over here and lose my shit.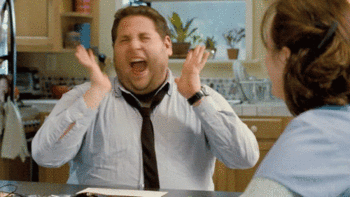 -
Have a great weekend!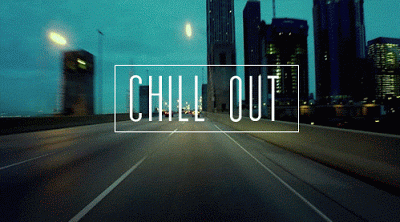 About Jess Grant
When Jess Grant isn't writing on music, she can be found playing it – on her guitar, on her ukulele, and on her recently acquired mandolin. Playing it hideously, she ought to add. Jess also studies. She studies the English language, to be precise. Jess is currently on her way to a degree in the subject, and enjoys starting and never finishing novels, screenplays, and poetry in her spare time. She also likes dogs. Lots of dogs.