BEST INDIE POP - WEEK 17
"Guess who's back, back again...tell a friend." We're no Slim Shady, but the Best of Indie Pop is definitely back at it again presenting the best of what the indie pop / alternative pop genre has to offer. And in case you were wondering ... YES, we here at We Are: The Guard missed you, and you, and especially YOU! Plus, you have noooo idea how much anxiety we had knowing we were holding music back from you guys. Being able to finally unload feels like a huge weight has been lifted off our shoulders. I'll save my emotional talk for the therapist in the alley behind Walmart because right now it's time to get down to business and catch up on what we missed. This week's edition features THEY., Dillon Francis, Woodkid and more.
YELLOW CLAW - GOOD DAY (FEAT. DJ SNAKE & ELLIPHANT)
Oh, this is good, this is real good. "Good Day" is like Xanax for anyone going through a breakup or for really just anyone. Yellow Claw with the assistance of DJ Snake and the beautiful Elliphant triumphantly create an intoxicating sound that flawlessly blends new wave with future bass. So what I am trying to says is: play, repeat.
ALICE JEMIMA - NO DIGGITY
I would have complained and said that this cover of Blackstreet's "No Diggity" is too bland and lacks the kind of beat that make bodies dry hump the air, but fact of the matter is that English singer Alice Jemima makes this version all sorts of sexy. Her sultry tone without a doubt or no diggity is full of mouth watering swag. If you diggity what you hearitty be sure to grabbity her self titled debut EP, out now.
MUNA - IF YOU LOVE ME NOW
If you want to save yourself from crying then perhaps you should read the literal meaning/translation of the song before proceeding to click play: Depression, thoughts of suicide, reject love...geez...sounds like side effects of a drug, but I guess love is sort of a drug, and great songs are made in the name of love. Grab yourselves a tissue and get ready for the water works. If you still have more tears to let out, get a hold of MUNA's debut album, About U.
THEY. - WHAT YOU WANT
What pairs great with a tripped out song? A tripped out video of course! The L.A. duo THEY. 's single, "What You Want," is beyond HOT! Kudos to them for delivering something so weird, so fresh, and so different. It won't be too long before they end up at the top of everyone's playlist.
A BOOGIE WIT DA HOODIE - DROWNING (WATER) FT. KODAK BLACK
A piano ballad as an intro takes any song to the next level...even if the lyrics are braggish as in this case when A Boogie and Kodak boast about jewelry, women, and money in "Drowning" (formerly titled Water). Somewhat comical, somewhat poetic...you decide on your take, but for us...we believe good beats and laughs pair well. Notable lyrics: "I'm the shit I'm fartin', I don't know how to potty."
DILLON FRANCIS - SAY LESS (FT G - EAZY)
When a stand out rapper and a producer known for hot and heavy beats collaborate....sheeeet gets real! Eat this one up over and over again and don't listen to them haters cuz haters are going to hate calling "Say Less" perhaps too white to be rap...but let them hate because it's got BANGER written all over it! #slay #whateva
WOODKID FEAT SON LUX - EASY LIVE AT THE MONTREUX
That moment when you get so wrapped up in the music you forget about life....ya...that's that moment right now: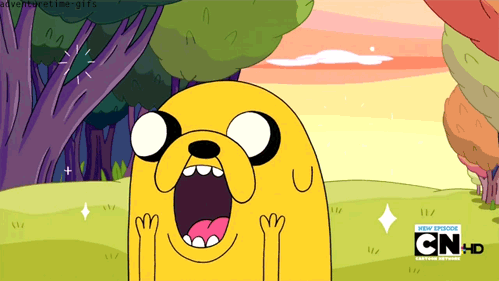 K. FLAY - BLACK WAVE
I really hope that some film producer picks "Black Wave" up and adapts it into big screen movie featuring ScarJo because I'm hooked and ready for the next scene. The current music video perfectly displays the anxiety and paranoia felt throughout K.Flay's lyrics and if you've been following closely, K. Flay is really, really, ridiculously good at emotional build up. Enjoy this one on loud.
SYLVAN ESSO - RADIO
Similar to "Video Killed The Radio Star" Sylvan Esso take on the radio industry with a message that carries strong opinions about the radio "mafia." Oddly or ironically enough "Radio" has been received well by radio stations and employees. Enjoy 3 and some plus minutes of tongue in cheek jabs that we know you will not only love, but meditate on before thinking about signing your soul over to the dark side.
ROYAL BLOOD - LIGHTS OUT
Ahead of the release of new EP, How Did We Get So Dark?, Royal Blood unveils a jaw dropping video for their single, "Lights Out." When I say jaw dropping I mean that it's been a long time since we've felt both the image and song captivate us the way this one here does. And by images, I'm not talking about the hot babes in the background I'm referring to Ben Thatcher and Mike Kerr...I don't think these guys have any idea of how big they truly are. I guess you can say I'm a sucker for rock...but these guys...these guys are gold.
-
Thank you for tuning in and see you all next week with more indie pop songs. Until then stay sexy and keep on dancing!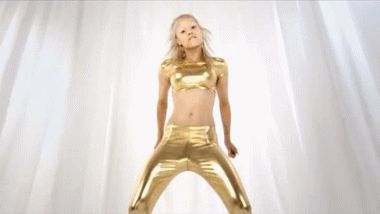 Untitled by Andre Hunter is licensed under CC0 (cropped and resized).
About Beca Arredondo
Beca Arredondo is easily unamused with all things not related to her interests. On her good days you can catch her avoiding the California sun and glued to her Mac plotting the next big thing. If you happen to run into her on the street and notice her wearing headphones do NOT disturb her. She is not responsible for any possible damage. Aside from the above she's very sweet and perky and responds well to good music and food.