BEST OF INDIE POP - WEEK 18
Settle down y'all, no need to be jumping to conclusions about why I said 'Bye, Bye, Bye' after receiving a star on the Hollywood Walk of Fame. Yes, it's me … Tustin Jimberlake and before you start hating on me let me just 'Say Something.' I love me my boys more than I love my hair products, I swear, but being on tour full time and a man of the woods every Wednesday keeps me on a pretty tight schedule. Being anywhere for more than 10 minutes is kinda hard. But I swear I love 'NSync as much as all you do. Anyways, like I said on Monday, thank you to all my fans and a special thanks to you guys here at We Are: The Guard for letting me explain myself. Can we now move on from all this and focus our attention to this week's top Pop songs. Thanks. Love you all.
JESSE SAINT JOHN - MOVE (LYRIC VISUAL)
I must be a masochist because I've had jesse saint john's "MOVE" playing on repeat for the last hour. All you 90s kids and 90s wanna be's you're in for a real treat 'cause JSJ (jesse saint john) has literally JUST dropped the visuals for the cowbell heavy dance track. Now get up and shake that … move … dance … play … repeat! And, don't forget to share the vibes.
DREW - HARD TO LOVE
Dang! Talk about making an entrance. Though not new to the world of music, singer-songwriter is making a herself stand out with her second single "Hard To Love." the vulnerability of the track will surprisingly uplift your spirits rather than destroy you like most songs that attempt to sympathize with our pathetic lives. No point system here but this is 5 out of 5 stars.
AURORA - QUEENDOM
Yass! Aurora's video for "Queendom" is out and it's everything! Elegant, quirky, robust, and every bit worth it. Now sing with me: "The underdogs are my lions," opens Aurora's first single in two years, "the silent ones are my choir. The women will be my soldiers, with the weight of life on their shoulders."
ALOE BLACC - BROOKLYN IN THE SUMMER
I've been in Brooklyn in the dead heat of the summer and let me tell ya, it ain't pretty. It's hot, muggy, and opposite of Aloe Blacc's cool ass vibe, but perhaps that's my view as an outsider. I want whatever he's sipping on because the picture he paints in "Brooklyn In The Summer" is how I want to feel next time I catch the J.
BRANDYN BURNETTE - RUN
He gets me every dang time! Brandyn Burnette hits me in the feels when he opens his mouth. So, yes, my mouth is wide open as I type this brief review of Burnette's latest visuals for "Run." The allure of the his voice nurtures the delicate theme of his video and rises the mood to a higher levels. By the end of the song you'll be screaming "Watch out world here I come!"
GOOD GAS - GOOD GAS (FT. MADEIN TYO, UNOTHEACHTIVIST, FK1 FIRST)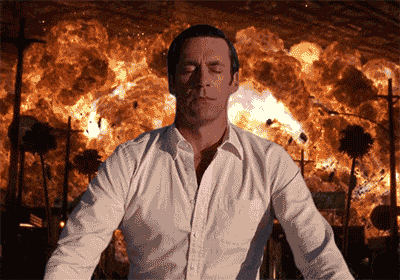 LOUD LUXURY, DYSON - SEX LIKE ME
No beating around the bush hear just a good ol' dance beat that sympathize with everyone who has been replaced by somebody else. "She can't be the one to bring you to your knees / I made you feel like a king, that's royalty / Shame it took so long for you to see / Too bad baby / She can't sex like me."
ALISON WONDERLAND - EASY
Alison Wonderland says what we all feel or have felt perfectly. "Easy" takes us through the emotion/phase of a not so easy realization of letting go of someone, but instead of leaving listeners wanting to reach for the bottle, Allison holds our hand and raises our mood with a fun bouncy beat that will have us wanting to join her in the rain and dance the pain away.
WESLEE - SWEET DREAMS
Sweet dreams are made of 10 mg of Melatonin as well as glitchy sounds and soultry buttery vocals and duo Weslee seems to have that recipe down pretty well. They offer catchy, peppy beats that get you moving.  And looking at the number of streams the band has received, the internet seems to be taking to their sound  pretty well. Bravo Welsee! More please.
ELOHIM - HALF LOVE
Elohim is freaking gorgeous! Look at her! Who the freak wouldn't want to love her with all their heart, mind, and soul. Even if she weren't to find her other half she needs of no one to feel loved or be loved because she's a complete force of power pop. This is next level sheeet.
--
That's all for today. Your regular host will be back next week with an all new curated list of the Top Indie Pop Songs.
Photo by Becca Tapert on Unsplash
Beca Arredondo is easily unamused with all things not related to her interests. On her good days you can catch her avoiding the California sun and glued to her Mac plotting the next big thing. If you happen to run into her on the street and notice her wearing headphones do NOT disturb her. She is not responsible for any possible damage. Aside from the above she's very sweet and perky and responds well to good music and food.