BEST OF INDIE POP - WEEK 24
There are few things in life that last forever, i.e. styrofoam and the lasting impression of today's curated indie pop songs. Ok, so perhaps that's not completely accurate, but this week's Best of Indie Pop songs may stick around longer than the existence of Ariana Grande's relationship with SNL member Pete Davidson (wish you 2 da best!). Anyways, let's see if you agree with the following from Party Pupils, Tove Lo, 88rising, and more … yeah I know, kind of an odd blend but so is Ari-Pete. Here's to the weirdo's woohoo!
PARTY PUPILS - SAX ON THE BEACH
No people, this is not a pun reference to the drink that has higher sugar than alcohol volume 'sex on the beach.'  "Sax On The Beach" is an actual thing. It was a recorded album originally featured in season 6 of The Simpsons. Here's the proof: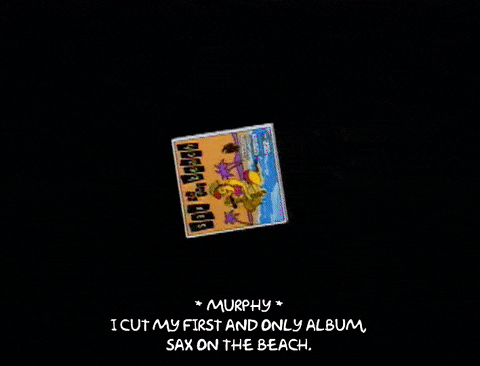 Since you and I will never get our hands on the original and mega rare copy of Sax On The Beach, we'll have to be content with the funky delivery of Party Pupils original production of "Sax On The Beach." Dig in and get your sax on.
88RISING - MIDSUMMER MADNESS FEAT. JOJI, RICH BRIAN, HIGHER BROTHERS, AUGUST 08
"Midsummer Madness" has summer vibes for daysssss.Everybody showed up to this party and everything comes together smoothly for 88rising's project. One listen to this track and next thing you know you'll  end up floating into cloud nine.
BULOW - YOU & JENNIFER
There are times when words can't express the anger felt when a significant other cheats on you, thankfully though we don't have to think of anything to say because  Bülow has taken care of that part for us. "You & Jennifer" taken from her second EP Damaged Vol. 2, the seventeen year old songstress let's the emotions easily roll off her tongue. We don't know the identity of this so called Jennifer, but wherever she is she better watch out.
CHVRCHES - WONDERLAND
Don't we ever learn that love is very much dead, at least that's how the story unfolds for  CHVRCHES third album Love Is Dead. With a heavy 80s electronic influence, the band demonstrates their ability of staying true to their roots of memorable hooks and lyrics while introducing mainstream pop in hopes of maintaining relevance. But do they even need to try? No, because they're freaking CHVRCHES and everything they do is perfect.
ARCADE FIRE - CHEMISTRY
Arcade Fire's video for their single "Chemistry" sets the bar high for first dates. Let's start out with the balsy dog who runs off with the bride, played by the talented booty shaker Tootie Tootz from Big Freedia: Queen of Bounce. Dog and Cat leave grumpy shark behind, beat up some sharks , and end up partying it up at Mardi Gras. So how about that, got anything better planned?
LOUIS THE CHILD - BETTER NOT FEAT WAFIT (KRANE REMIX)
A song doesn't necessarily have to get you up on your feet and moving in order for it to be good. Sometimes it's better to baby a beat and gently push the listener onto the dance floor rather than shoving their drunk a** towards humiliation (I speak from experience), and it's remixes like Krane's that we can all come to appreciate after a long day of hustling.
LYKKE LI - TWO NIGHTS FEAT AMINE
With lyrics that linger around like the smoke illustrated in "Two Nights," Lykke Li sets out to leave her pain behind by singing her feelings, but she doesn't go at it alone. For this single she enlists rapper Amine to finish the track strong and helps her carry through to the next stage of her album So Sad So Sexy.
GNASH - IMAGINE IF
The only clubs I've joined in my life involve food, but Gnash may be the exception. The singer is recruiting followers for the brokens heart's club and even though no fries come with the sign up I'm still willing to forge over my signature of hopes of one day meeting the guy. Until that day comes I'll settle for the replay button on his single "Imagine If."
JAUZ - DIAMONDS FEAT KIIARA
I would have totally included this gem in last week's Best of Indie Pop, but I only have 10 slots, so without further ado, fix your ears on this delicious piece by Jauz who enlists the vocals of the rising talent Kiiara. Those pipes send chills down my spine. Mmmm, turn it up.
TOVE LO - BITCHES FEAT CHARLI XCX, ICONA POP, ELLIPHANT, ALMA
Tove Lo is here to educate you on a very important matter. The song and video are pretty self explanatory. No need for my comments, in fact if I did go on with my blabbing I would ruin the moment that the video is trying to create … so watch above.
That's all I have time for in this week's edition of the top pop songs. Keep your ears peeled for any good tips, and remember, if you liked what you heard spread the love and share with your peeps. See ya next week.
Photo by Bruno Gomiero on Unsplash
Beca Arredondo is easily unamused with all things not related to her interests. On her good days you can catch her avoiding the California sun and glued to her Mac plotting the next big thing. If you happen to run into her on the street and notice her wearing headphones do NOT disturb her. She is not responsible for any possible damage. Aside from the above she's very sweet and perky and responds well to good music and food.