BEST INDIE POP - WEEK 25
Heat and me do not go well together. My goal for today is to present the Best Of Indie Pop before dying from a heatstroke. I'll tell ya what does go well together though, you, me, and ten curated songs playing in the background while we jump in a pool. In case I don't make it through, promise me one thing, name your first born after me, just kidding. Oh gawd I'm blabbing again. Must hydrate. Before I lose my mind completely, how about we get straight down to the business and take a listen to some SZA, Jaden Smith, M.I.A. and more.
SZA - DREW BARRYMORE
As you may or may not have heard, "brown grunge" is a thing now. Perhaps it's been a thing for a while but no one spoke about up until SZA introduced it with her single "Drew Barrymore." By the aesthetics of the video, and some honest lyrics it makes all of us want to be part of that b.g. Heck even the Drew Barrymore approves of "Drew Barrymore." Barrymore's facial expression in  the cameo shot right at the 2:17 mark sums up what we all think of SZA, which is that SZA is freaking amazing. She's got so much soul, so much beauty, so much grace, we all want some of that pie.
JADEN SMITH - BATMAN
Jaden Smith's role as Batman will never come close to his character as the Karate Kid. This running around in a white suite fighting off other superheros is not his best. Perhaps I'm reading it wrong and this video is just a figurative representation of the things he's had to fight off. Jaden, whatever your troubles may be, we are here for you. We've been lonely ourselves, take our word for it ... running down Hollywood Blvd. smacking people only leads to spending a night in the L.A. county police department with other wannabe Batman's. It's scary.
M.I.A. - FINALLY
Our beloved M.I.A. is back with playful words that guarantee to leave you wanting to listen to her fifth album AIM in it's entirety. "Finally" sums up the work of the album. The tone is playful, light, and gives this sense that we should be celebrating something. For M.I.A. the celebration is the completion of the album, perhaps that's where that air of relief comes from.
R.A.C. - I STILL WANT TO KNOW FT RIVERS CUOMO
R.A.C. still has that magic touch for creating sun kissed jams. He apparently also knows how to get the right collaborators that fit his vibe, like Rivers Cuomo on vocals and guitar on "I Still Want To Know." The single is taken from his forthcoming album EGO coming out next month and you can expect danceable beats that are perfect for those summer night drives.
JAX JONES - INSTRUCTION FT DEMI LOVATO, STEFFLON DON
Here we get to taste a bit more of the up and coming producer Jax Jones. His flair sure seems to be one with a knack for creating hit songs. Last year we were blown away with "Housework" and as a follow up we have a track that in the mainstream world is considered FIRE! No shame in admitting we are up all over that samba beat. Whatever the heck Demi Lovato is doing seems to work well for the track, although I do think that she needs an introduction because I would have never recognized it was her.
CHLOE HOWL - MAGNETIC
Chloe Howl is back gracing the world with her angelic vocals. To cover up her voice with auto tunes or busy melodies would be a crime! If you loved her debut work, you will definitely enjoy her return. She has kept her sound unique and has delivered it with undeniable confidence. Ladies and gents, this is a force to be reckoned with.
AMINE - TURF (STRIPPED) (VEVO LIFT)
This song, this video is EVERYTHING! Listen to it. Watch it!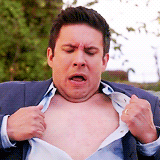 TOKIMONSTA - DON'T CALL ME FT YUNA
See what happens when you put two women in the same room?! You get a phenomenal piece of ear candy. Though this is  a standout track, one thing that really stood out was the vocals coming from Yuna, she can make anyone feel at ease, which it's surprising because ease is not a word that you would associate with TOKiMONSTA. For those wanting more stay tuned for a new album from TOKiMONSTA, Lune Rouge, releasing later this year.
ALLIE X - VINTAGE
Last week we featured Allie X on The Best of Indie Pop and today we present a new track from the Canadian songstress. In fact, I think each week we'll just feature a new track from her album COLLXTION until we've covered the entire album.  We most likely won't, but we DID have to include this one on the list because hello??!! This has pop deliciousness written all over it. Her sound is like a breath of optimism, something I totally lack, so I can't help but feel somewhat happy.
6LACK - THAT FAR
Closing out with one of our favorites here on We Are The Guard. 6lack is back with new smack..WTF? No. Beca just stop. What I meant to say was that 6lack is back with a new tripped out song that is subtle yet mega contagious. There will be some head bobbing action going when you press play, I guarantee it. You guys just wait and see, this guy is only going to get better!
-
Holy cow! I survived without completely losing it. That's all we have for the Best of Indie Pop. Now time to go find the nearest walk-in freezer, I'm going to write my next post in there. See you all soon and remember, if you liked what you heard support us by showing your love on our social channels.
"Untitled" is licensed under CC0.
About Beca Arredondo
Beca Arredondo is easily unamused with all things not related to her interests. On her good days you can catch her avoiding the California sun and glued to her Mac plotting the next big thing. If you happen to run into her on the street and notice her wearing headphones do NOT disturb her. She is not responsible for any possible damage. Aside from the above she's very sweet and perky and responds well to good music and food.