BEST INDIE POP - WEEK 31
Ooooo eeeee! Looks like we have another heat wave coming. I swear one more three digit degree day and I'm calling it quits to living in L.A. Just kidding, nothing will ever separate me from this city or from you guys. Let's quickly roll through today's top indie pop songs from the week, I feel a heat stroke coming and it ain't gonna be pretty. Press play on the latest from Channel Tres, Tinashe, Precious Kid, and more.
CHANNEL TRES - TOPDOWN
The most welcomed new artist to emerge this year is Los Angeles producer Channel Tres. Everyone from Sir Elton John (https://www.bbc.co.uk/programmes/b0b68zt0/segments) to perhaps your mom has him on their playlist. With an incomparable style and an untouchable coolness, Channel Tres has put a solid mark in music. So what are you waiting for? Better jump on the wagon before he blows up even more.
SMOKEPURPP - NEPHEW FT. LIL PUMP
Someone once said, "Birds of a feather make dope a** music together." Not sure who that was, but I'm sure they had Lil Pump and Smokepurpp in mind when creating that idiom.
PRECIOUS KID - WAS IT WORTH THE LOVE SONG
Orange County duo channels 80s pop with glittering synths and driving vocals in their video for their upbeat heartbreaker  of a track "Was It Worth The Love Song." This is the kind of track you can dance to in the dark while you ugly cry your eyes out.
KING PRINCESS - HOLY
It's as clear that King Princess captures your entire spirit with her music. Her RnB gentle vibe behind every track up until now has taken listeners into an intimate ride along themes of love, empowerment, and queerness.
TOMMY CASH - WINALOTO
In this day and age, we've pretty much seen everything … or have we? Tommy Cash somehow manages to push the limits on "Winaloto" and gives viewers something that we thought we would be ready for but are clearly not.
YOUR SMITH - BAD HABIT
There's a sadness behind Your Smith's single "Bad Habit." It goes beyond the stated of " I got a bad habit of loving you." There's a void that makes the track relatable to those going through life without really living it. For those in a rut, let Smith's lullaby wrap its arms around you.
JUNGLE - CHERRY
The duo who won us over with their debut album in 2014 is back with a release date for their sophomore album For Ever, dropping September of this year. Ahead of the release comes a stunning new song along with visuals. Grab your tissues cause "Cherry" will tear your heart out.
AARONCHUPA, LITTLE SIS NORA - RAVE IN THE GRAVE
Dead or alive once a raver, always a raver. Don't believe me, just watch AaronChupa's anthem "Rave In The Grave." Nothing, not even death will stop a raver from raving.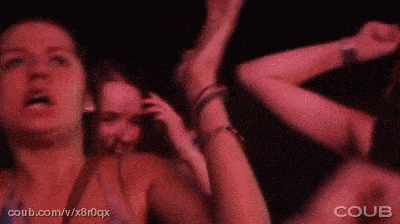 RL GRIME - OMG FT. CHIEF KEEF & JOJI
RL Grime offers up a hazy single with verses from Joji and Chief Keef who brag about partying it up and bagging girls. Without a care in the world they don't know what's going on and go around L.A. not caring about a thang.
CHARLI XCX - GIRLS NIGHT OUT
This last one here is a message from Charli XCX to all the ladies. "Let's have a girls' night out tonight / I can't wait to live it up tonight / It's a girls' night out / No boys, no boys / No boys, no boys / No boys, no boys / It's a girls' night out." You heard her. Round up the gals and get out.
--
That's all for this week. Enjoy and play the heck out of these jams.
Photo by Victoria Sereda on Unsplash
Beca Arredondo is easily unamused with all things not related to her interests. On her good days you can catch her avoiding the California sun and glued to her Mac plotting the next big thing. If you happen to run into her on the street and notice her wearing headphones do NOT disturb her. She is not responsible for any possible damage. Aside from the above she's very sweet and perky and responds well to good music and food.