BEST INDIE POP - WEEK 4
The last time we checked in on the pop scene there were all sorts of goodies and fabulousness for us to hear, but there comes a point where the music starts sounding the same (Yuck!). You however don't have to worry about that happening to you today or any day that you check in with us at We Are: The Guard because we've selected a handful of songs that do not sound like a broken record. So how about we jump in to the latest and best of indie pop and be sure to add the following to your playlist … or better yet, just subscribe to our Weekly Charts on Spotify for the latest and best in indie music.
JORJA SMITH - LET ME DOWN FT STORMZY
Jorja Smith is sending us all sorts of signals, primarily the signal that she's bound for greatness, and she knows it. "Let Me Down" instantly draws us in with the haunting vocals of Smith and the dizzying energy of Stormzy. This week the two drop visuals that would make Mr and Mrs Smith proud and TBH I don't think I can handle how excited I am.
BEA MILLER - S.L.U.T.
I would have been rockin a s.l.u.t. title had I known what it really meant, Sweet Little Unforgettable Thing. You go Bea Miller! You saucey classy sassy woman you. And her video comes at such a timely moment. Love yourself, be kind to yourself … and haters you can suck it! Now if you'll excuse me I gots to dance for a bit to this banger.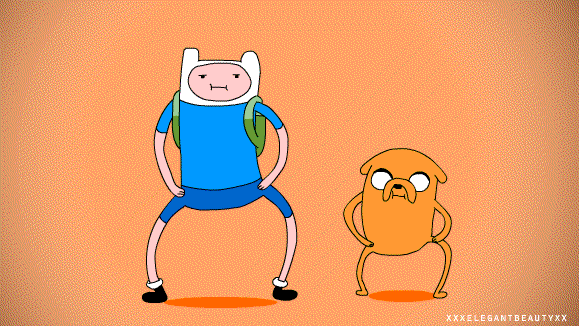 TROYE SIVAN - THE GOOD SIDE
Troye Sivan has had an amazing year and we're not even through with January! He recently starred as music guest on SNL, landed a sweet spot on Spotify's New Music Friday and debuted two new tracks, one of them being extra special to us! Yes, "The Good Side" was co written and produced by our sister company Brill Building's writer Bram Inscore. Woot Woot! Keep Slayin' Troye <3
LOLA BLANC - DON'T SAY YOU DO
Lola Blanc is done with pop for the masses and she's way done with Marilyn Manson. She's so done that she's nailed the last nail on the coffin that holds her frustrations and deceptions and it sounds daaang good. "Don't Say You Do" is the birth of a new, powerful, dark pop songstress unafraid of dropping some truth in a catchy badass way.  The video gives us all sorts of chills but it's as delightful as her dark persona.
IZNIIK - SHADOWS
The faceless, nameless identity behind the mysterious iZNiik seems to be leading the internet down a rabbit hole. No Google search will lead to the identity of the people(s) behind the latest buzz in music which is absolutely fine with me as long as he / they / she / he keep feeding us monster jams.
DIPLO - GET IT RIGHT FT. MØ
Heads up: Diplo and MØ are the newest celebs to join Dancing With The Stars. (Gag!) Just kidding!! But for realz, who knew that Diplo had moves like Jagger?! But I guess years of friendship and colabs with MØ  he was bound to learn a few things from the Danish singer. Have you seen her move? Girls got it goin on!
TINASHE - NO DRAMA FT OFFSET
I won't lie, we're all just here for Tinashe and her killer Aaliyah moves. What I want to know is who is this mysterious person causing all sorts if drama in the rNb sontress' life because from what I can see, her career seems to be on a steady climb, and you know that means. Some haters gonna hate.
ALLIE X - LIFTED
Allie X's video for "Lifted" should come with a disclaimer, it's just creepy but I can't stop watching and I can't help but hit the replay on this one. The island vibes got my body wishing for sandy beaches and a wig. There's a new hashtag about to be created and a new zip code for Allie X's killer hair.
ST BEAUTY - CAUGHT
I'm dropping this one here just in case you accidentally happened to have missed out on this little piece from Atlanta duo St. Beauty. This intoxicating somber track that is all about having control of your life is giving us all sorts of feel good I'm a woman hear me roar feelz. Play it, dance it, sing it.
KYGO - STRANGER THINGS FT ONE REPUBLIC
"Stranger Things" is perfections. No, not the hit Netflix series (that kind of got dull last season *cough*), I'm talking about the monster collab of Kygo and One Republic. Just promise me one thing as you listen and watch this video, don't get all sorts of crazy and start breaking into homes and humping like rabbits. But if you do and you happen to get caught by the cops you can always call us here at our HQ, we won't bail you out, but we'll help the time pass by quicker with a killer playlist.
---
That's it. That's all. See you next week with more of Indie Pop.
Photo by Carlos Domínguez on Unsplash
Beca Arredondo is easily unamused with all things not related to her interests.  On her good days you can catch her avoiding the California sun and glued to her Mac plotting the next big thing. If you happen to run into her on the street and notice her wearing headphones do NOT disturb her. She is not responsible for any possible damage. Aside from the above she's very sweet and perky and responds well to good music and food.