BEST INDIE POP: WEEK 40
Welcome back friends and readers. Oh, I've been waiting a whole week for today! There is so much to catch up on in the realm of indie pop. You and yours are invited to indulge in the latest musical gems that we've discovered over the past seven days. And quite frankly, today's features will help keep us somewhat calm and collected as we watch the world flush down the drain. Here to help us survive whatever it is we are going through are ten of the most standout acts. Hit pause on life as you press play on the following:
-
ST. VINCENT - LOS AGELESS
Is St Vincent's single "Los Ageless" a dig at the plastic culture of La-La-Land or merely a dig at her former partner from Los Angeles? Whatever the matter, whatever the motive, the lyrics come to life with Annie's biting vocals and the visuals put the L.A. mentality of unattainable beauty front and center thanks to the video direction of Willo Perron. Prepare to feel entertained as you step into the eccentric world of a timeless artist.
STORMZY - 4PM LONDON
This week just got better thanks to the release of Stormzy's piece "4PM London." Not only that, but fans of the British act get confirmation of a follow up album. If it's energy you are lacking today, then dive into the fresh freestyle unlike anything you've heard recently pronto.
BORNS - SWEET DREAMS
Different to what may first come to mind, crooner Borns does not take on the Eurythmics 80s classic track. He does however give listeners a sweet lullaby to hold on to as we wait for his upcoming album Flatliners. The single carries a mellow vibe that puts those who listen on instant chill mode.
POM POKO - YOU'LL BE FINE
The Picasso of indie music? Ok, so perhaps that's a far stretch, but the four piece acts from Norway lights up today's playlist with a video for their single "You'll Be Fine" that can very easily be described as B-A-N-A-N-A-SSSSSSS.
LOUIS THE CHILD - RIGHT TO IT (FEAT. ASHE)
Louis The Child is no stranger around these halls. This week they've released another hip swaying track featuring the vocals of Ashe. "Right to It" leans to be somewhat poppier but keep the same light spirited framework that you find yourself lost in.
JP COOPER - SHE'S ON MY MIND
JP Cooper's debut album Raised Under Grey Skies, releases this Friday, and part of the featured tracks is "She's On My Mind." While the video leads us to believe that something steamy may come out of one dull Karaoke night, it  builds up to nothing.  But be sure that the album, just like this single, will have plenty of material for you to sing along to.
ALINA BARAZ - BUZZIN
Yummy. Alina Baraz brings ethereal rNB to "Buzzin." This piece is one to bite into and get lost in it's warm melodies. "Give me something that I never had/ Give me something and I'll meet you halfway/ A little something that's gonna make it last/ One for you/ One for me."
PETIT BISCUIT - WATERFALL FEAT PANAMA
Can we just forget everything for a minute and just float? LIke, can't we just play this song on live television and solve the world's problem?!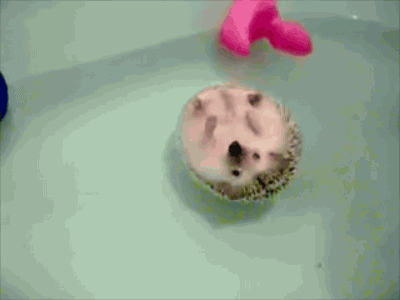 AVANTE BLACK - ACID LOVE
If you are not familiar with newcomer Avante Black, then let "Acid Love" serve as an introduction. Her sound stands out remarkably, being that this is only her second single. When it comes to her thoughts about this piece, here is what she shared, "Acid Love' is about feeling confident that your feelings are being received and returned. Accepting that there's highs and lows, losing and finding yourself at the same time. The only thing that's certain is that you're in love, and someone loves you too." <3 <3 <3
FARR - REBEL SOUL
Farr's third single "Rebel Soul" lands the sweet spot of being number one on We Are: The Guard's music charts. Experimenting with electronic and rNB, the duo made up of Linden Jay and Roméo bring immense talent that demands your attention.
--
As always, you guys are awesome for stopping by. Feel free to drop your submission for next week at anyone of our social channels or by email. Catch you all later.
"Photo" by Brooke Cagle is licensed under CC0.
Beca Arredondo is easily unamused with all things not related to her interests.  On her good days you can catch her avoiding the California sun and glued to her Mac plotting the next big thing. If you happen to run into her on the street and notice her wearing headphones do NOT disturb her. She is not responsible for any possible damage. Aside from the above she's very sweet and perky and responds well to good music and food.