BEST INDIE POP - WEEK 41
by Beca Arredondo
10/14/16
Today's Best of Indie Pop playlist is one of those things you didn't know you needed in your life until it's in your life. Your good sense in music has steered you towards an interesting set of alternative tracks from Galantis, Louis The Child, Cashmere Cat, and other indie artists that bring a whole lot of interesting to the table. Emphasis on the word interesting. But wait, there is more. Not only do you guys get some fresh beats, you guys are also in for some interesting visuals. Enjoy the following and let the tunes take over your body.
KIMBRA - SWEET RELIEF
Kimbra is know for many of her great musical qualities one of them being her experimental choice of music. Her latest single, "Sweet Relief," serves as a liberation of the sense and pushes listeners to a state of pure Prince- like funkyness. It truly is a sweet relief from the ordinary pop music that surrounds us. Don't get me started on the video, we'll save that for a different time.
GALANTIS & HOOK N SLIDE - LOVE ON ME (OFFICIAL VIDEO)
In an unstable world full of unstable people, Galantis and Hook N Slide offer up a message of trust. What exactly is there to trust? Well, if we take the bouncy catchy chorus we can come to the conclusion that we can count on this track to be stuck in your head all day. It's simply a feel good track, and to be quite honest, we need feel good tracks more than ever.
HANDSOME GHOST - PROMISES
Electronic project Handsome Ghost has pretty much set our expectations high. Why? Well, his single "Promises," taken from The Brilliant Glow EP, is literally his oath to be a better person to people he let down and a stronger artist. So the message behind the song is pretty deep and TBH, Handsome Ghost won us over the first time we gave this track a spin.
LOUIS THE CHILD - FIRE
Louis The Child's slow burner is sure to light up your night. The electronic duo once again teams up with the lovely Evelyn to create magic. These guys are literally sorcerers of beats. Regardless of your fav genre, this one is a track that is a must on your playlist.
ADAM SAMPLE - WEEKEND
Adam Sample's style is the kind that can easily cross over into radio. "Weekend" is an easy listen, with anthemic hook and a dreamy vibe that will have your head bobbing along to the music. With only one track out, this guy is definitely worth it to keep an eye on.
BROHUG - BULLDOZER
And now it's time to mother effin dance! Swedish electro band is back with a track that lives up to the title. "Bulldozer" is mad packed with jabs and sharp pulses that come at you like a bulldozer. It is no wonder as to why their music is quickly gaining traction. This is a sweet treat!
JAX JONES - HOUSE WORK (SNBRN REMIX)
Remember how in the beginning I said that the music here today is much needed in your life?! Well, that's how I feel about SNBRN's remix of Jax Jones' "House Work." I had no idea I needed this, until I out played it. This is some real sweet juice that you're going to enjoy. It's mega progressive, something that we are complete suckers for.
LEO - ALL WE NEED
Thought the video can cause some serious headache, the music of LEO is the soothing medication for the throbbing pain. The Australian band's sound is described as "the music you play on a boombox outside your lover's window." *AWWW* Yeah, we can see that. There's a lot of 80's influence surrounding the vibe as a whole and the undeniable image of the hopeless romantic John Cusack.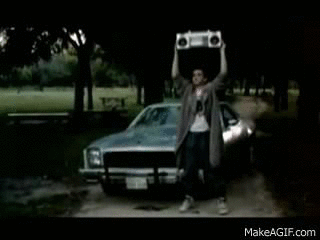 HOLY OYSTERS - TAKE ME FOR A RIDE (OFFICIAL)
New favorite band. I repeat, new favorite band! Holy Oyster is bringing some much needed psychedelic pop funk to the music scene and they do it so well. Close your eyes and allow yourself to be whisked away by the message of the track. See where it takes you and report back to me if it's something trippy.
CASHMERE CAT - TRUST NOBODY
Grab your beau, your SO and turn this tune up. I promise things will heat up quickly! Take a listen to the hot single and get to setting up the scene for tonight!
-
This is the end of yet another great list. As always, thanks for tuning in and be sure to support the artists you love.
Untitled by Jessica Polar is licensed under CC0 (cropped and resized).
About Beca Arredondo
Beca Arredondo is easily unamused with all things not related to her interests. On her good days you can catch her avoiding the California sun and glued to her Mac plotting the next big thing. If you happen to run into her on the street and notice her wearing headphones do NOT disturb her. She is not responsible for any possible damage. Aside from the above she's very sweet and perky and responds well to good music and food.