BEST OF INDIE POP - WEEK 48
by Beca Arredondo
11/29/17
Believe it or not, I find myself in very giving spirit! This year I might decide not to crawl in a hole until January. I am sure the spiked eggnog and We Are: The Guard Indie Christmas had nothing to do with my sudden change of heart. So send your requests and wishes to our Instagram or Twitter or Facebook, I might just send you a little glitter bomb. But do it today, because tomorrow I might be back to my usual uncaring self and glitter may be put on the list of things that are illegal. Since I'm riding high on the smell of cinnamon scented pinecones and the nog how about I give you 10 of the Best of Indie Pop songs that we've discovered and loved this week.
CAPPA - ALL I WANT FOR CHRISTMAS IS YOU
You know, Mariah Carey is forever the queen of "All I Want For Christmas," but to change things up a bit, I STRONGLY suggest the indie alternative version by songstress CAPPA. Her vocals are sweeter than honey and the energy is the right amount of warmth needed for the colder weather that approaches. PLUS, this cover makes the perfect gift for anyone and everyone on your list. Wait, there's more … this single also forms part of We Are: The Guard Indie Christmas, so run, hurry, and download/stream your copy now!
ALLIE X - SIMONE SAYS
YASSS, you tell them Allie X! We are just as fed up as you are, but we aren't as eloquent with our wordsmithing as you are. Might she be speaking about her contract? Her family? Society? A Lover? A friend?  Whatever it is "Simone Says" is the classic eff you song and I'm sure that whomever or whatever it's meant for gets the message. #slayitgurl
RIHANNA, DUA LIPA - DON'T LET HIM IN (EXPLICIT)
Dua Lipa's "New Rules" just got saucy thanks to the Mashup by Master Dumb. It's been a hot minute since we last featured a mashup, but this one seriously made me fall for thinking that Rihanna and Dua Lipa had joined forces to create a monster hit. But I guess that's what I get for being on the eggnog diet.

SEVDALIZA - HEAR MY PAIN HEAL
Sevdaliza is one bad a** woman who we clearly do not want to mess with, I mean she makes that point pretty obvious in her visual (which you might want to watch in private) for her single "Hear My Pain Heal." No matter how grave her sin may be, she shall be forgiven, healed, and reborn because she's Sevdaliza. Duh!
ROY WOODS - BALANCE FEATURING DVSN & PNB ROCK
Roy Woods' debut album Say Less comes out this Friday, and ahead of that release date, the OVO crooner treats us to a single so smooth it will most likely make you drop what you're doing and hit the replay button. Ok, perhaps you won't, but he's certainly one to watch and keep an ear out for in 2018.
BRANDYN BURNETTE - HAVE YOURSELF A MERRY LITTLE CHRISTMAS
We interrupt this week's Best of Indie Post to bring you a very important message from the RnB smooth operator Brandyn Burnette: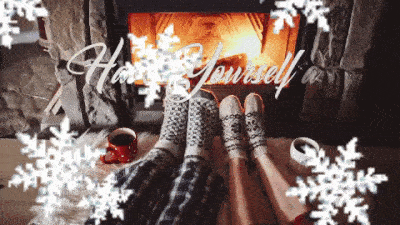 GALANTIS & THROTTLE - TELL ME YOU LOVE ME
Fresher than bread hot from the oven is this delicious infectious colab between dance floor producers Galantis and Throttle. This is one single that will have you busting out some serious dance moves and telling your boss you love them. Turn this one up on loud twinkle toes, the world is begging to see what you got, bust a move and sweat off those extra pounds you gained last week.
GORDO - SAD HOT GIRLS
We basically know nothing about who or what Gordo is/was/will be. Well, we know close to nothing. What we can tell you is that this is some serious dreamy bedroom music that is finger licking good. "Sad Hot Girls" is the second single off of his debut EP.
SAN HOLO -  ONE THING
That feeling you get when listening to any of  San Holo's tracks, including "One Thing"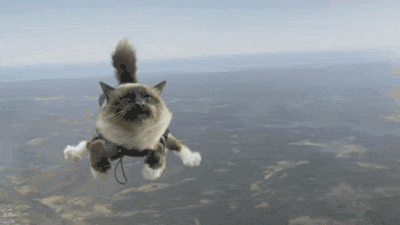 ARLO - SAFE
Arlo has a voice and a sound that is bigger than life. For someone who hasn't not really been exposed to his music (like me), one listen and you're instantly hooked on his single "Safe" and his entire collection that can be heard on SoundCloud. This is special.
--
There will be plenty of moments in December where you'll want to tune out whatever chaos or jingle, so be prepared and be sure to add today's indie pop songs to your playlist.
Photo by freestocks.org on Unsplash
Beca Arredondo is easily unamused with all things not related to her interests.  On her good days you can catch her avoiding the California sun and glued to her Mac plotting the next big thing. If you happen to run into her on the street and notice her wearing headphones do NOT disturb her. She is not responsible for any possible damage. Aside from the above she's very sweet and perky and responds well to good music and food.