BEST INDIE POP - WEEK 50
by Beca Arredondo
12/13/18
Life doesn't mean a thing without the perfect playlist. Whoa, didn't mean to get dark on you there but with so many Scrooges around where do you go to find sanity? You come here, to We Are: The Guard's Weekly Indie Pop column. This is a safe zone, this is where we dance our frustrations out, this is where we sing until our vocal cords burst.  This is where you will find ten curated songs that are guaranteed to perk you up buttercup. Trust us on this. Click play on the songs below and let your body take over.
MERK & KREMONT - SUSHI
Inspired by one of the finest cuisines of the entire world, Italian duo Merk & Kermont along with Tkay Maidza give to us a delicious mouth full of "Sushi." Pair this track with some rice and sea urchin and people will be looking at you like you are the most sophisticated and cultured person ever. Now dance!
STEPHEN PUTH - SEXUAL VIBE
Mmmm honey, we know that feeling all too well, you know that "Sexual Vibe" Stephen Puth be talking about. Only one head is thinking when your BB be lookin all foxy. Thanks to Charlie Puth's brother, Stephen Puth, there will be a whole lot of baby making this season. TBH you don't even need a partner to feel some sexy tension building up, all you need is one play of this song.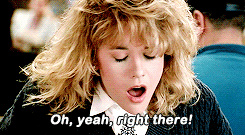 CHLOE LILAC - HEARTBREAK CITY
Now I know I said that today's songs would build you up and leave you feeling good and though Chloe Lilac's single "Heartbreak City" may feel like a downer you have to look at it as a warning. This is Lilac telling us to snap out of the the whole destructive path of Tinder hookups because heartbreak is a beeeeoootch.
MOWE FEAT. EMY PEREZ - DOWN BY THE RIVER
Having a bad day? In a rut? Whatever, don't let crap kill your vibe. With Möwe and Emy Perez you can wash away your sorrows and make your dull life F-U-N again. All you have to do is let the infectious vibes and catchy lyrics of "Down By The River" penetrate you. Repeat after me: you got this just go down by the river.
MAGGIE LINDERMANN - WOULD I
Maggie Linderman represents us all. Life has it's high's and low's and the rollercoaster we're on tends to be a bit too much at times and that is why "Would I" is so perfect. The single of self relfection invites listeners to dig deep and question everything. Are we satisfied with the life we live? Have we conformed to societies standards? Heck No!
SHARKSWEARE - FUCK YOU GOOD
Indie electronic pop duo Sharksweare are here to back up what I've always thought, if men can do it so can I. Women can also have no feeling and just want to hump for the sake of humping, no strings attached. "Fuck You Good" is an anthem for those who are Shameless and proud.
JUSTICE - HEAVY METAL
We are not worthy! But thank you Justice!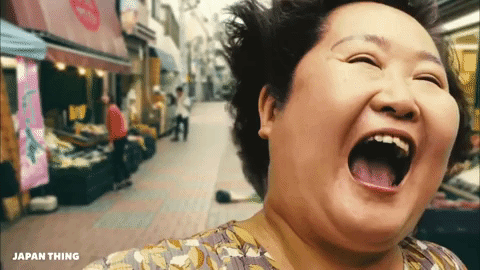 KELSY KARTER - CATCH ME IF YOU CAN
Kelsy Karter is one bad as heck chika. She would make Thelma & Louise blush with her badness. Her single "Catch Me If You Can" is a bat out of hell right off the gate. It carries furry and the melody has the determination to make heads roll … if you're not careful Kelsey will snatch and devour you right up. Those sweet innocent vocals are her greatest weapon.
FLEURIE - LOVE HAS NO LIMITS
Indie songstress Fleurie sings that love has no limits. While I totally agree with her statement and gorgous lyrics I also think that love is like having a drawstring around your neck. You put up with so much crap and at times that drawstring is so freaking tight it cuts off your airflow and even then sheeet don't phase us because love is limitless. So what if your face turns blue.
JAMIE LIDELL - DO YOU HEAR WHAT I HEAR
I am closing off the playlist with Jamie Lidell's version of "Do You Hear What I Hear." His cover is part of We Are: The Guard Indie Christmas. If you have yet to grab your copy do it now. Just click this blue text and BOOM! Christmas songs will appear at your finger tips, but they're not your ordinary carols, so no need to fear.
-
We'll catch you all next week. Thanks for listening!
Photo by AJ Garcia on Unsplash
Beca Arredondo is easily unamused with all things not related to her interests. On her good days you can catch her avoiding the California sun and glued to her Mac plotting the next big thing. If you happen to run into her on the street and notice her wearing headphones do NOT disturb her. She is not responsible for any possible damage. Aside from the above she's very sweet and perky and responds well to good music and food.