BEST OF INDIE POP - WEEK 51
by Beca Arredondo
12/20/18
Let the power of the melodies and beats from today's Best of Indie Pop post save you from the misery that you're about to endure through this upcoming week. Yes, by the time you're done listening to today's top ten curated artists you'll be unphased by your family's wackness. But if you're the kind of peep that literally doesn't care what goes down this holiday season then this list is for you too. Grab some noise blocking headphones and some rum-da-da-rum we're about to dive into music from A.Chal, Quinn XCII, The Chainsmokers and more!
A.CHAL - EXOTICA
A.CHAL's new single "Exotica" will transport you to your own private island where the drinks, beats, and summer vibes are aplenty. Even if you weren't blessed with rhythm, the tropical vibes will have you swaying some part of your body. Now, according to A.CHAL, he told High Snobriety "reminds me of the first time I was in Miami in a foreign car chased by the cops."  Nice!
QUINN XCII - TOUGH FEAT NOAH KHAN
The somber pop melody is at the core of Quinn XCII's "Tough." Playful and whimsical, the lyrics come to life with the help of Noah Khan. The dreamy single and lighthearted video will leave you with a smile from ear to ear. This right here is feel-good pop.
THE CHAINSMOKERS - HOPE FEAT WINONA OAK
Okay so basically the secret sauce to a killer The Chainsmoker track is having a beautiful songstress with dreamy vocals agree to a collab. Genius! Case and point here with Winona Oak in "Hope." My main thought when watching the lyric video is those matte lips! Must have that shade ASAP.
DOG ORCHESTRA - CAROL OF THE BELLS
Oooh yaasss! That sexy raspy voice sends chills down my spine making me howl ding-ding-ding-dong. Dog Orchestra is here to breathe new darkness into Christmas spirit. No other cover, I repeat no other cover will make you feel as good as the Grinch robbing joy from the children.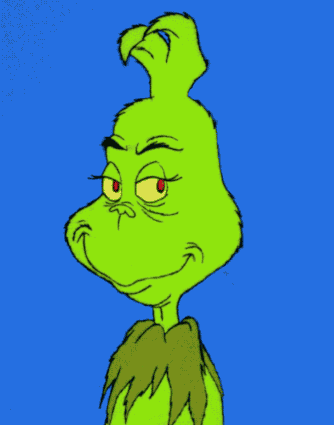 M.I.A. - RELOAD
The QUEEN is back with visuals! No not Beyonce, I'm talking about this beast of a woman … M.I.A. "Reload" was first featured in her documentary Mantangi/Maya/M.I.A. which BTW if you have yet to see it do so next week when you're looking for something to watch.
CUCO - CR-V
Bugatti, Nope. Mazeratti. Nope. Benjamins. Nope. CUCO makes being an average kid cool. The Los Angeles native is so average he is beyond any level of coolness. CR-V is refreshing, it's real, relatable, and catchy as hell. Makes me want to ditch my ride and buy myself a mom car.
THUTMOSE - PRESSURE FEAT ERYKA BADU
Fresh off of Thutmose debut album Man on Fire, "Pressure" depicts his story of making his way from Lagos to New York. Straight from the artist himself, " 'Pressure' is about perseverance and hope." Like many immigrants, this tune will resonate.
ALLIE X - LAST XMAS
Allie X takes on "Last Christmas" and turns it into an Allie-esque track. Quirky, bouncy, and just as catchy as the original. Watch her dance and sing inside a snowglobe. Oh what fun it is to watch.
JANELLE KROLL - LAST CHRISTMAS
Ahhhh, deja vu. Yes this is "Last Christmas" coming at you once again, but this time featuring the angelic like vocals of Janelle Kroll. So sweet it makes you want to cry.
WHAM! - LAST CHRISTMAS
And in case you have not had enough of "Last Christmas" here's the classic sung by hearthrob George Michael.
-
And with that, we conclude our Best of Indie Pop post. We'll be around for the holidays of you need us or are in need of music.
Photo by Rodolfo Sanches Carvalho on Unsplash
Beca Arredondo is easily unamused with all things not related to her interests. On her good days you can catch her avoiding the California sun and glued to her Mac plotting the next big thing. If you happen to run into her on the street and notice her wearing headphones do NOT disturb her. She is not responsible for any possible damage. Aside from the above she's very sweet and perky and responds well to good music and food.