BEST OF INDIE POP - WEEK 6
Listen y'all, I don't know who the Eagles' security thinks they are, but nobody denies me ... the Eagles' biggest mascot fan from getting up on that stage to celebrate with my team. Do you know who I am?! Do they know who I am? I am Kevin mother fff****ing Hart and my boys just won the super bowl! Sure, I may have chugged one too many frozen margaritas and the world may think I'm a hot mess, but to all the kids out there I just want to say that what I did is the secret to staying relevant. Apparently We Are: The Guard knows what's up because I'm here today as your guest host presenting some of the best f***ing Indie Pop music ever! So take a shot and listen up to jesse saint john, SZA, Millie Turner, Busta Rhymes, and some other names I'm not familiar with.
jesse saint john - MOVE
Well, hello there bundle of sunshine?! Who this you ask. It's jesse saint john babies and he's coming out from behind the song writing curtains ready to shake things up in the pop scene. From writing for some of the greats like Britney Spears, Camila Cabello, SIA, and others, jesse has finally arrived to show us what we've all been missing. Play his debut single "MOVE" loud, get your body m-o-v-i-n-g, and stream/download here.
BAZZI - MINE
rNb new commer Bazzi creates music for the already together couples. "Mine" isn't another ordinary song about boy chasing girl or boy trying to win girl over. This is pillow talk and if this isn't how your convos sound after a steamy sesh then you're doing it all wrong. Smart, intuitive and romantically steamy, Bazzi is onto something. Watch the newly released video for "Mine" above.
SASHA SLOAN - NORMAL
Indie singer songwriter Sasha Sloan may not be well known to you, but as an in demand songwriter responsible for singles for Camila Cabello and Charli XCX, Sloan is one to keep your eye on. Her intimate single "Normal" will win you over thanks to its transparent honesty that resonates with most 20 something year olds. So many mistakes, so many cringe moments, but dannng it was fun. Anyways...next chapter in life here we come!
MILLIE TURNER - THE SHADOW
17 year old pop songstress MIllie Turner embraces her explosive creativity in her music video for "The Shadow." As long as the shadow is next you, next to Millie nothing will happen to you because the shadow protects you, it protects us all. We can expect more power pop singles from Millie Turner as long as the shadow remains next to her.
BUSTA RHYMES - GET IT (FEAT. KELLY ROWLAND, MISSY ELLIOT)
Awwww mawwww gawwwd! Yass! Yass! Yass! Fire emoji, bomb emoji, fire emoji. I can't even express myself right now …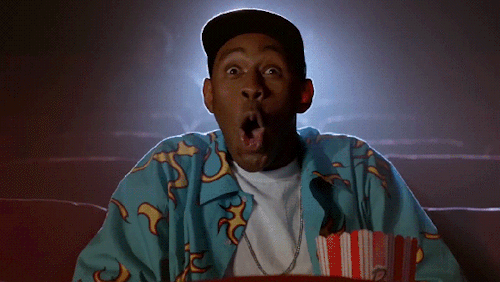 MORE GIRAFFES - BASEMENT
The giraffe emoji has to be one of the most underrated, underused emojis out there but that's about to change thanks to the coolest newest music duo More Giraffes. Formed by Mark Hadley and Keeley Bumford the band came to exist when the universe aligned the stars just right and Futuristic pop collided with internet pop culture. Enjoy their debut single "Basement" dedicated to all the hot messes.
NOAH CYRUS - WE ARE … (LYRIC VIDEO) FEAT. MØ
Noah and MØ preach a big dose of truth in their collaborative pop production "We Are … " and all I've gots to say it amen! Kids these days are headed straight into a ditch but it's all good as long as you've got your Starbucks and Instagram to capture that moment. Look at me sounding like a grandma, haha, who am I to judge. Just enjoy the track and your bubble.
DELANEY JANE - HOWL
There is something familiar with the sound of Delaney Jane and perhaps that's why when listening to her single "Howl" you can't help but feel at ease. It might be because we like things that we tend to be familiar with or it could very well be that this little gem is a well composed track who's hook will remain in your head after the track stops playing.
ALWAYS NEVER - MILLIONS
Like a dream that you wish would never end comes some next level production from Toronto RnB duo Always Never and their latest single "Millions." With beats smoother than silk and vocals that make vegans crave melted butter this is one must listen to track. Recently having released their debut EP Call Me Over, the pair show strong signs of great potential.
KENDRICK LAMAR, SZA - ALL THE STARS
Sza may not have taken home a grammy this year but she's destined for bigger things. The future dubbed QUEEN shines brighter than all the stars in the video for "All The Stars" featuring Kendrick Lamar. #Slay #Didntwinbutyoumahqueen
--
The fake Kevin Hart is sleeping off the booze, but thanks for stopping by and catching the latest in indie pop. If you have yet to follow us on Spotify you can do that here.
Photo By Memorial Student Center Texas A&M University (Kevin Hart) [CC BY 2.0], via Wikimedia Commons
Beca Arredondo is easily unamused with all things not related to her interests.  On her good days you can catch her avoiding the California sun and glued to her Mac plotting the next big thing. If you happen to run into her on the street and notice her wearing headphones do NOT disturb her. She is not responsible for any possible damage. Aside from the above she's very sweet and perky and responds well to good music and food.