BEST NEW TRACK: FUTURE WAR BRIDE - GLOVES OFF
I was a weird kid. When I was eleven years old I was more interested in all of the strange alterna-rock that I would find in bargain bins at used record stores in Boston than I was with what the other kids were listening to. Maybe that's why I'm a music blogger, eh? Future War Bride remind me of this moment in time in my own life and I am incredibly grateful to hop in this time machine with these dudes and be able to dip my toes back into the worlds of Tripping Daisy, Monster Magnet and Steel Pole Bathtub. This sure isn't a sound you hear too often in 2017, and all the more reason why I'm ecstatic about it.
FUTURE WAR BRIDE - GLOVES OFF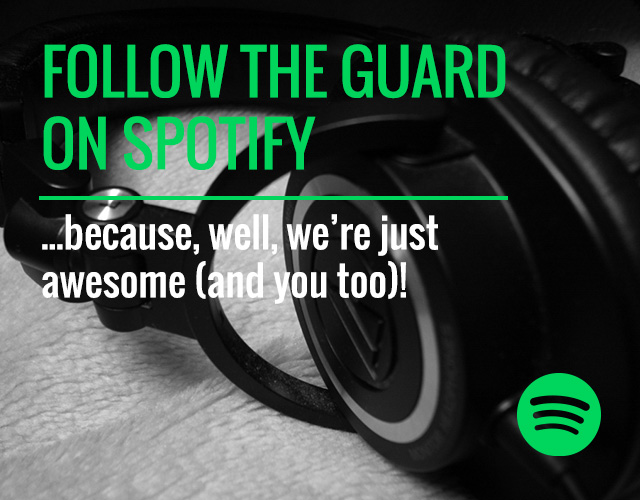 Heavy alterna-grunge guitar leads into a psychedelic dream chorus on "Gloves Off," the first and only track from Future Ware Bride. To us at We Are: The Guard this sounds like all of the early versions of the Flaming Lips got together and formed a super group with their past and future selves. As influenced by the psych-pop of Lucy in the Sky with Diamonds as they are with the heavy drone of the Butthole Surfers.  Wayne Coyne better watch his back, Future War Bride is coming for him. With only one song to their name and less information than you get from your ex nowadays I couldn't tell you more about this Copenhagen four piece if I wanted to.
From deep within the murky depths of the Los Angeles River emerged a creature: 50% raver, 50% comedian, 10% Robotcop. Kurt Kroeber doesn't own a dog, operates Soundbleed (the world's only dance party comedy talk show rave), and is down to party with you. Come up some time and say "Hey dude!" But definitely make sure to casually drop the secret Illuminati password.