BEST NEW TRACKS: THATPOPPY - I'M POPPY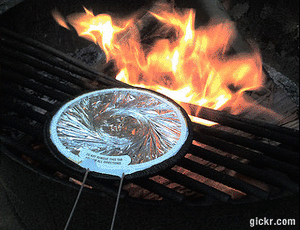 At times, the underground does Pop Music better than the Pop Stars. I mean, it makes sense; a lot of the mainstream trickles out of obscure music scenes, like an oil gusher of technicolor silly putty. Rihanna and Azealia Banks cop SeaPunk, Vaporwave's on MTV - heck, even the President Of The United States is an animated (most likely malicious) Internet meme brought to life.
THATPOPPY - I'M POPPY
Pop Music has a tendency to ruin things, spawning countless imitators until a style's beaten into the dust. For those that're burnt out on the clickety-clacking digital dancehall of Drake's "Hotline Bling"; for those whom the chirpy, chipmunk vocals of PC Music, as heard on the most recent Charli XCX mixtape Number One Angel, are as dental drills in your ear canals; and J-Pop remains a mystery, somewhere between a cult and an obnoxious, ever-present video game soundtrack, That Poppy is your new salvation.
That Poppy hails from Nashville, Tennessee, but there's no drawl to be found - no Blake Shelton-infused Pop Country here. No, That Poppy is mostly a resident of the Internet, where she staked her claim and raised her profile, first as a social media personality and by releasing eperimental ambient albums and YouTube videos. Somehow it all comes together, and manages to not be a bloody mess, with "I'm Poppy."
The self-described Kawaii Barbie Child takes us on a guided tour of most of the 21st Century's underground styles over the span of "I'm Poppy"'s 3:06, as glitching dirty digital hi-hats meet Atari 8-bit glitches and the occasional MIDI dancehall synth. "I'm Poppy" is 1/3 as shrill as your average cut-rate Vaporwave/J-Pop/Trap-dusted Pop - That Poppy's vocals, somewhere in league with Gwen Steffani or Poppy's hero, Cyndi Lauper - are too warm and full-bodied for that. That Poppy is doing the Lord's work, drilling down into non-commercial and often abrasive sounds, to take us on a guided tour of the indie underground.
Here at We Are: The Guard, we will continue to do the same.