Big Deal About the Destiny's Child Reunion, I Stayed In and Watched Kelly Rowlands in Freddy vs Jason Instead
Sure it was Coachella this weekend… but do you know what else it was? FRIDAY THE 13TH!!!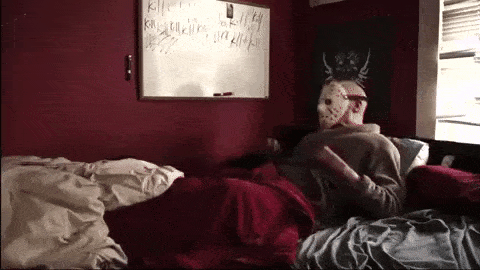 OH YEAH BABY, THE SPOOKIEST DAY OF THE YEAR OUTSIDE OF HALLOWEEN AND ELECTION DAY. Friday the 13th, a day that has been superstitious for so long that we don't even know where the superstition comes from. And now it just so happens to fall on the Friday night of Coachella? The same weekend Beyonce performs? If that's not some spooky Illuminati shit, I don't know what is.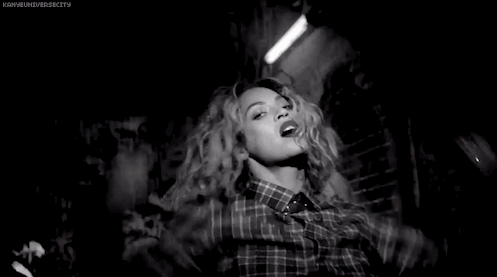 I had it all set up for the most perfect streaming experience you could ever possibly dream of. Multiple devices tuned to multiple channels, running a veritable picture in picture streaming situation where I was able to constantly switch back and forth between the YouTube livestream of Coachella acts I actually gave a shit about and Jason Voorhees hacking and slashing his way through a marathon of all eleven Friday the 13th flicks (and the one remake) concurrently on my couch.
It was a definite highlight when Jason donned the hockey mask for the first time in Friday the 13th Part II while Jay Kay moved and grooved his way around the Mojave for Jamiroquai's first US set in five years. It was rad when Brockhampton synched up perfectly with Friday the 13th Part VII: The Final Chapter. Those guys must be psychic, it's like the new Dark Side of the Moon and The Wizard of Oz if you ask me. It was also super cool to see David Byrne's artful solo set that felt an awful lot like what a Talking Heads performance would look like in 2018 if they reunited, so who cares if they do anymore really, this was good enough. It was so good in fact, that I was able to completely tune out the weakest film in the franchise, Jason Takes Manhattan. Thank the Coachella Lords.
But I had it all timed so that my screening of Freddy vs. Jason would start at the same exact moment as Beyonce's set and I could (hopefully) double down on some Kelly Rowlands.
AND IT PAID OFF BIG TIME.
Full disclosure, this only works if you remembered that Kelly Rowlands of Destiny's Child was in fact the second female lead in the 2003 crossover blockbuster. And… here's proof:

So Destiny's Child performing for five minutes at Coachella is cool for all y'all but I was definitely way more into watching Kelly Rowland's major Hollywood turn. Sure, it was cool to see them dancing and singing at the world's biggest festival but it was EVEN COOLER to see her stalked on screen by horror's two most important serial slashers.
#Beychella got nothing on #FreddyVsJason.
Kelly's major plot in the movie is worrying whether she should get a nose job or not, which I'm sure was the least of her concerns out in the Coachella valley this weekend looking gorgeous as hell performing a medley of the trios greatest hits on Coachella's main stage for the festival's first African American Female headliner. 
Beyonce, Kelly and Michelle Williams performed "Lose My Breath" while Kelly ran out of breath running away from Jason.
Destiny's Child went on to sing "Say My Name" just as some secondary character wouldn't stop screaming the name "Jason."
Coachella's hottest surprise reunion closed out their mini-set with "Soldier" right as the Army gets mowed down by the machete wielding maniac, Jason Voorhees.
HERE IS VIDEO PROOF OF ME DANCING TO THE SET IN THE BACKGROUND WHILE FREDDY VS JASON PLAYED ON THE BIG SCREEN.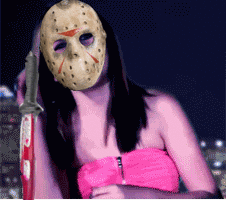 And here's a fan shot video if you didn't get to catch the stream. If you want the full set as streamed by Coachella, just lurk "Destiny's Child" on twitter and I'm sure you'll find what you're looking for. ENJOY!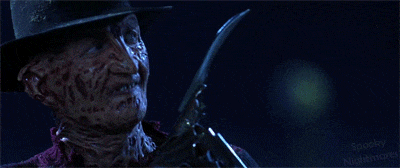 Photo by Pete Sekesan from New York, USA
From deep within the murky depths of the Los Angeles River emerged a creature: 50% raver, 50% comedian, 10% Robotcop. Kurt Kroeber doesn't own a dog, operates Soundbleed (the world's only dance party comedy talk show rave), and is down to party with you. Come up some time and say "Hey dude!" But definitely make sure to casually drop the secret Illuminati password.