CHILL OUT MUSIC - WEEK 3 2015
WELCOME one and all to this week's edition of best chill songs! It's time to say "BRB!" to everything that's happening in the world right now, be it ISIS, the Oscar nominations or Miley Cyrus having a bath (all of which are as disturbing as each other!) and immerse yourself in some new music, as hand-picked from the blogosphere by yours truly. From deep-house to dream-pop to chill-trap, from Michna to Vallis Alps to Josh Pan, there's something here for everyone and anyone who just needs to take a moment to GET THEIR SHIT TOGETHER, K?! K...
-
JAMES HERSEY – WHAT I'VE DONE (FEAST. REMIX)
The German producers, Feast, will simultaneously make you want to calm your tits and dance your ass off to this deep-house and disco-inflected take on their Lichtdicht Records label-mate, James Hershey's acoustic number, "What I've Done." SO CONFLICTED!
MICHNA (FEAT. MNDR) – SOLID GOLD
LOL! I thought this said it featured MNDA for a second! BUT NO! It features MNDR. Although Madge will probably get Avicii to write her a song like this now. It's over, Madonna. IT'S OVER!
MT. WOLF – RED (THE WALTON HOAX REMIX)
Some of the best remixes are, IMO, those which you can barely tell apart from the original. Those which exercise a subtle mastery, while still respecting the source material. Those which sound like this luscious, dreamy remix of Mt. Wolf's "Red" by the Belgium producers, The Walton Hoax.
ADAM SNOW – ALL I NEED
I never thought I'd see the day when I featured Sara Bareilles in this column, but when she's made to sound like this. DAMN! I have no choice. Thanks to the Washington DC producer, Adam Snow's sensuous, ethereal beatmaking skills, I'll never listen to "Breathe Again" in the same way, erm, again. No, let's reword that. I'll never listen to "Breathe Again," erm, again.
VALLIS ALPS – YOUNG
Introducing Vallis, a duo comprising of the vocalist, Parissa Tosif, from Australia, and the producer, David Ansari, from Seattle. 10 days into their existence, and this enigmatic dream-pop duo have already clocked up over 250,000 plays on their debut EP, 249,999 of which may or may not be me.
OUR MAN IN BERLIN – LONELY ARMS
Ever since Curator Duffster turned me onto them last April, I've been OBSESSED with Our Man in Berlin. With promise of new material on the horizon according to their Facebook (which I TOTALLY don't stalk on a daily basis!), it feels like a fitting time to revisit "Lonely Arms," the closing (not to mention my favorite!) song on the Australian five-piece's debut EP, 2014's Is it Right?
SOSI – THIS IS THE THING
If Drip-133 agrees to produce your shit, then you're obviously dope. Sure enough, Sosi is dope, whoever Sosi is. She has no Facebook, no Twitter, no Tindr. Only a Gmail address, a grainy black-and-white profile picture and this spellbindingly swag song can be found on her SoundCloud. BRB, going to email a marriage proposal.
TOM BEM – TIME
The story behind "Time" is as beautiful as the song itself, so I'm simply going to copy and paste what the British troubadour, Tom Bem, had to say about it on SoundCloud here:
"A friend of mine wrote me a stunning poem based on my song 'Captain'. A poem about time which is the only constant in love. Love and heartbreak are not constants and only time can be cruel or kind to us. The poem is a plea for time to be kind.
The poem is probably my favourite thing I have. I love it so much that i adapted some of the words into lyric form and made this song. (The poem is nicer than the song!)
I recorded it in 30 mins, giving myself only one take on every instrument played to get as raw-a-feel as I could. (Wish my guitar solo was stronger!)
Like many of my songs you don't get to hear, I don't intend on doing anything with this one, but i did want to share it with you, as a tribute to my friend who wrote me my poem."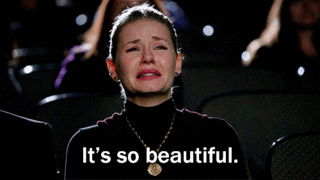 JOSH PAN – ANNABELLE
From the goofball who once brought us "I'll Never Be Diplo Because I'm Asian," "Josh Pan Isn't Even My Main" and the most beautiful remix of "Gangnam Style" I've ever heard comes "Annabelle," a song which proves this New York City producer can be a smooth fuck when he really wants to be.
AVAY AND CHENEY WEIRD – GORGEOUS
A Flow-Fi classic here from the Russian producers, AVAY and Cheney Weird, although AVAY was known as Mad-B when it came out back in 2013. Keeping up?! Ah, who cares. Tune in and trap out!
-
Until next week, KEEP THAT SHIT TOGETHER, K?! K... x
About Jess Grant
When Jess Grant isn't writing on music, she can be found playing it – on her guitar, on her ukulele, and on her recently acquired mandolin. Playing it hideously, she ought to add. Jess also studies. She studies the English language, to be precise. Jess is currently on her way to a degree in the subject, and enjoys starting and never finishing novels, screenplays, and poetry in her spare time. She also likes dogs. Lots of dogs.