CHILL OUT MUSIC - WEEK 42 2014
Happy Friday, peeps! Aside from the sad news about LFO founder, Björk collaborator and EDM innovator, Mark Bell's untimely passing, it's been a top seven days for music. Bonobo is back, but if that alone isn't enough to make your week, then I have nine other chillwave treats for you from bands, artists and producers as diverse as Hundred Waters, Duologue, Douglas Dare, Aywy and a bunch of other Flow-Fi dudes. And if you're still left hankering for more after all of that, then go and bump the SHIT out of Frequencies for Mark and me!
-
DUOLOGUE – MEMEX
This song sounds like a Radiohead song. This video looks like a Radiohead video. I couldn't be any more unimaginative with a comparison, but PER-lease. Duologue are OBVIOUSLY RADIOHEAD FANBOYS! That didn't stop us from giving the London band's sophomore album, Never Got Lost, a big fat 8.7, though. Thom Yorke approves... Sort of.
BONOBO – FLASHLIGHT
After two years of touring The North Borders, Bonobo is back to doing what he does best. Making big ass fucking music! This comment from the SoundCloud user, Ephemerals, says everything you need to know about this title song from Simon Green's upcoming EP, Flashlight (I so almost typed Fleshlight!): "Thought this was gonna be a Parliament cover for about 3 secs." You can't deny a groove like that. Shazam for a free download, biatches! Whatever THAT means.
HUNDRED WATERS – NEVER BLAME
"Here's a song that came out one night a few months ago. Instead of stay forever on my computer, I think it's better you have it." Thank you, Nicole Miglis, even if this so-called "d(emo)" of yours did make me do a GIF-able ugly cry! A perfect acoustic accompaniment to The Moon Rang Like a Bell, a leading contender for the greatest album of 2014.
CLARA LA SAN – ROCK YOUR BODY (KEVBO BEATS REMIX)
This Kevbo Beats remix of Clara La San's cover of the Justin Timberlake classic "Rock Your Body" (keeping up?) has most definitely got me naked by the end of this song. Give me all of the chill trap! The Los Angeles producer got my ovaries like.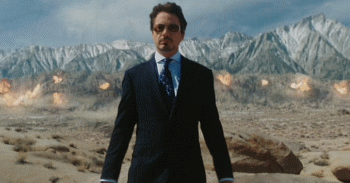 RYAN ASHLEY – HANDS
Ryan Ashley has spent the past year working with the likes of Cyril Hahn and Blonde, but now the London crooner is stepping out on his own.. If you've ever caught any of this dude's covers on his YouTube channel, then you already know his voice is RIDIC-ulous. His debut single, "Hands," sees said RIDIC-ulousness embraced by a luscious piano and strings on a bed of thumping bass (a soundscape produced by Felix Snow, no less!). In the words of George Zimmer.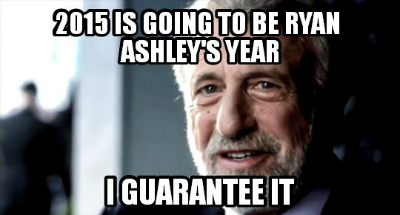 MANSIONAIR – HOLD ME DOWN (LCAW REMIX)
Bring me the vibes, LCAW! I live for deep house like this from the Munich producer. Don't get me wrong, Mansionair's original was chill, but this takes shit to another level. The former made me feel like I was stranded on a remote tropical island, whereas this remix makes me feel like I'm staring down at a city metropolis late at night, hence an ideal listen for the fall. Bring me the Pumpkin Spice Lattes, LCAW! No, really, the 19-year-old does actually look like a hipster barista.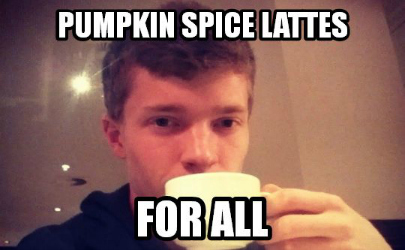 SLOW SKIES – ICE FIELD
It's almost a year to the day I discovered the Dublin duo, Slow Skies. Back then, I compared their chanteuse, Karen Sheridan, to Lauren Mayberry of CHVRCHES, although I'm not sure I stand by that having since listened to their latest single, "Ice Field," from their new EP, Keepsake. Not that Karen doesn't share the same vulnerable charm as Lauren, but there's a massive divide between their music, with Slow Skies going for a more minimalistic and organic sound, although one that, like CHVRCHES, is clearly shaped by the windswept shores of the British Isles. 
XAVIER – NOW (AYWY REMIX)
It was approximately eight months ago Xavier unleashed "Now" onto the world. The Boston artist has only uploaded one song since then, "The Hollow," leaving me and my poontang hankering for more of his sensual, The Weekend-esque R&B. Thank Flow-Fi, then, Aywy has unveiled one of his atmospheric, reverb-infused remixes of "Now." If you thought the original was sexy, then wait until you hear this! "Head down. Back up. All night. Good love."
RIHANNA – POUR IT UP (SUBDAIO & PLUE STARFOX REMIX)
More Flow-Fi goodness here! If Bad Girl Riri's original was too ratchet for you to even THINK about twerking to, now you have no excuses thanks to this stripped-down, chill-trap infused remix from Subdaio and Plue Starfox. Need some booty training first? Check out our FREE Twerk App in association with the Queen of Bounce, Big Freedia!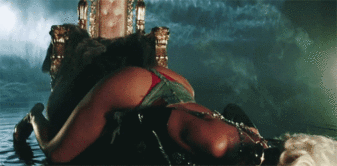 DOUGLAS DARE – NILE
Stop everything! How comes it's taken me THREE MONTHS to discover this from Douglas Dare? I can't even... I'm not sure about you, but I'm going to be spending all weekend listening to the London pianist and singer-songwriter's debut album, Whelm. If the reviews on his Wikipedia page are anything to be believed, I'm in for a treat! I still can't even...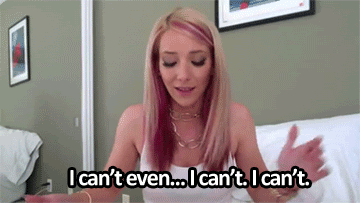 -
Enjoy your weekend, peeps!
About Jess Grant
When Jess Grant isn't writing on music, she can be found playing it – on her guitar, on her ukulele, and on her recently acquired mandolin. Playing it hideously, she ought to add. Jess also studies. She studies the English language, to be precise. Jess is currently on her way to a degree in the subject, and enjoys starting and never finishing novels, screenplays, and poetry in her spare time. She also likes dogs. Lots of dogs.