FAVORITE INDIE POP - WEEK 34
Hey you, yup I'm talking to you lovelies. Welcome back to another edition of the finest indie pop music that the internet has brought up. While all of you nerds were busy waiting to look at the solar eclipse I was locked away in the darkest corner I could find surfing the interwebs in search of audible gold. In a way I'm kind of bummed I missed the event of a lifetime because I would have totally freaked out, but being that nothing really happened in the sky of Southern California listening to some fine tunes was the next best thing. To be honest had I been outside staring up at the sun you would have no Best of Indie Pop column and I would be out of a job. Okay then, how about we turn our ears over to some ASAP Ferg, Clipping., Elohim, and the rest down below.
ASAP FERG x SKI MASK, THE SLUMP GOD - ILOVEYOURAUNT
This is lit!!! Wait, do people even use lit anymore?! Savage, ligit, off the hook (fill me in on the lingo), you get the idea. ASAP FERG and Ski Mask The Slump God collaborate on a banger that will not only get you pumped but also laugh. The rapping take aunt jokes to a whole new level. At times the lyrics seem a bit over the top but with Missy Elliot's beat of "Get Your Freak On" on loop in the background there really is not much to complain about. This is one nutty collab.
ROOM8 - MIDNIGHT FEAT MORGXN
Duo Room8 along with morgxn come at us with an electro pop single so steamy that after you listen to it you will find yourself telling your child how they were conceived. "Midnight" carries a special kind of pop bliss that gets the blood and other body parts pumping. When they say "I'm on a midnight mission" they really aren't kidding, they give it their all and it feels so good. If you're looking to set a sultry mood you have to have this single as your opener on your playlist.
GIRLI - HOT MESS
London artist Girli has created an anthem of a song that represents every young 20 something right now, well I know of a few 30 year olds pushing 40 that fit into this description but it ain't cute, it's borderline pathetic. Yes, everyone from the age of 18-22 this is you. You are a mess, you wear no underwear, you have no balls, you don't give two damns what people think about you. BRAVO! Glad it's you and not me, it takes a special kind of someone to be a hot mess. For more on Girli, be sure to stay tuned for a new EP dropping September 26th. 
TRUITT - TOKYO
Here we have a sibling duo that show us how great things come out of working well together. Brother/sister act Tutti comes at a perfect time. With Summer coming to an end, theses two give us a last warm glistening beat that leave a mark long after the track is over. Their single "Tokyo" is the first we've heard, and giving it a spin I now have interest in escaping to the capital of Japan, just kidding I have no interest in going there, but what I will do is keep a close eye on them because it's a guarantee they will reach greater heights in the indie game.
ELOHIM - ECLIPSE
Because she is ever so clever and truly a one of a kind artist, Elohim released a track on the 21st of August perfectly titled "Eclipse." I know what you did there. The track carries the dark elements we've been hooked on since we were first introduced to Elohim, but there is something light and bouncy about this one. You might as well start getting use to the cheerier side of Elohim because as of late, she seems to have found something to be happy about and it shows in her songs.
ACTION BRONSON - 9-24-7000 FEAT. RICK ROSS
So, Action Bronson will be dropping the last installment from his project Blue Chips this Friday, and prior to that to add some anticipation he's released a new single with Rick Ross, who sounds more like Rick Boss in this piece. This is chill territory right here. Let the softer side serve you as a sort of break from the usual weak tracks on the radio and let it recharge you.
BIBI BOURELLY - SUNSHINE (IN STUDIO/PT. 1)
"Sunshine" by Bibi Bourelly really hurts. Even if you have not been through dark moments yourself and you find it hard to sympathize with those who have, let Bibi Bourelly teach you how to feel. All you have to do is listen to "Sunshine" part one and the rest will unfold.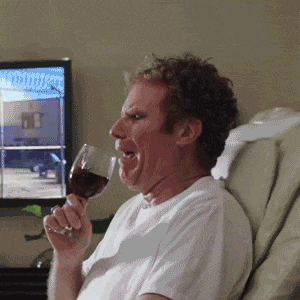 CLIPPING. - THE DEEP
Originally created for "This American Life" rap trio Clipping. give us something that opens our minds up to experimental rap. The experimental track really serve up a good a track that doesn't compare to another, and the rapping …. DAAAANG Daveed is insane. Our respects for his ability to spit out his words. Everything about this song will satisfy everything in your life right now.
MNEK - PARADISE (OFFICIAL VIDEO / ACOUSTIC)
We brought you "Paradise  by MNEK a few weeks ago, but when we came by the acoustic version oooh baby oooh, we knew we had to add it to the column. How often do we give you a crooner for you to enjoy? Hardly ever. We are usually caught up with fast, hard, witty beats and lyrics that we often forget to step back and slow it down. Luckily for all of us MNEK dropped the acoustic version of "Paradise" and it's just as beautiful and heartfelt as the original. Let this single inspire you to do something good in this world.
ARIZONA - CROSS MY MIND PT. 2 FEAT. KIIARA
We end things off on with a mellow indie pop song we couldn't pass up. A R I Z O N A brings us another track that satisfies our craving for that energy that gives us a high. "Cross My Mind" features the vocals of Kiiara whose talent adds to the feel good vibe. Though the song covers a somewhat sad topic, the lighthearted feel is what keeps us bouncing and bobbing our heads with a the world's dumbest smile on our face. If you dig the track, then you will be super stoked to find out that Cross My Mind mixtape is available now.
---
Thank you all for stopping by and discovering the latest music in indie pop. As always, we will return next week with more tuneage.
"Photo" by Ilyayakover is licensed under CC0.
About Beca Arredondo
Beca Arredondo is easily unamused with all things not related to her interests. On her good days you can catch her avoiding the California sun and glued to her Mac plotting the next big thing. If you happen to run into her on the street and notice her wearing headphones do NOT disturb her. She is not responsible for any possible damage. Aside from the above she's very sweet and perky and responds well to good music and food.