FAVORITE INDIE POP - WEEK 45
Yo, this is Kanye West here, and in case you have yet to read page 6, SPOILER ALERT!!! I'm launching my very own music streaming service. That'll show Jay - Z who the real god is. If you ask Kim she'll tell you what's up. My baby girl is all sorts of genius. Imma show videos, audio, and whatever I feel like sharing. I'll make sure to hit up We Are: The Guard every week and see what you all got going on because I know you know what's up. You guys are the real geniuses. But for now Imma leave you with 10 best of indie pop songs that I would feature on my Yeezy Sound (I thought of that name myself).
-
ELLA MAI - NAKED
I ain't love nobody naked more than I love my Kim, but Ella Mai … ooooh, that girl is all sorts of fine. Respectfully of course, and I refer to her voice and the way she makes the lyrics come to life. She's the Picasso of RnB except her music isn't like Picasso's paintings at all. She'll be making it to the big arena in no time.
GRANDSON - BLOOD/WATER
Y'all hear this. Who knew the world was full of poets. I need to get out my head more often. This is some straight up craziness. Grandson must have obviously grown up listening to my music because the man preaches the truth. I'm sure I've gone off a few times about fakes. Stare me in the EYE Jay-Z!! BLOOOOD In THE WATER!!!!!!!
I'M THIRSTY  - STILL YOUNG PRODUCED BY CRAPFACE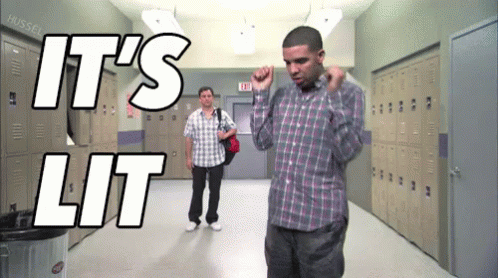 BULOW - THIS IS NOT A LOVE SONG
I can't figure out how to add the accent to the U on Bulow, but what I can tell you is that curator Duffster knows what's up cuz this track is brought to us by him. So thanks man, this girl has great taste and once the graduates from high school she'll have many opportunities in the world of music. She's making music on a different level and people are going to love it.

SMALLTOWN SUPERSOUND - MORE THAN A WOMAN
Aaliyah, she was one in a million. This past week was a trip down memory lane with Kim dressing up as the late and great artist. Now Kelly Lee Owens takes on "More Than A Woman" and it's beautiful. Respects to Owens who took a perfectly crafted song to produce it in a unique way that not only freshens up the sound but also tastefully keeps it within the original context.
DUA LIPA - INITIAL TALK #80S RULES REMIX
The Tokyo producer has taken angel face Dua Lipa's hot single "New Rules" and transformed it into an 80s dancefloor banger, except we're not in the 80s. But who am I to judge and question. I've got the Kardashian klan dancing in the background with this mix and as long as they're happy then it's all good.
MIGUEL - TOLD YOU SO
So this may not fit into the "indie" part of the playlist but I was not about to let this one by my boy Miguel slide by from underneath you. From the video I can tell he's been studying my moves. He's got rhythm and baby making hips for sure but he'll never be as big as the original Swag King Cole a.k.a. Me.
ALLIE X - CASANOVA FEATURING VÉRITÉ
I thought the only thing that would make my hair rise would be the sound of all my tracks, unreleased and released, but hey this piece here by Allie X is something else! Bewtiching and charming like Casanova who fucked these girls over. This remix/remake has my seal of approval!
JESSE RUTHERFORD - DRAMA
I who has seen and heard and done it all can say that Jesse Rutherford makes me all sorts of happy. Sssssss. The way Jesse pronounces his essssssssssessss is everything! I'm telling you he could have that one sound on loop and I, and you, and everyone would still love that track. SSSSSS… tell me I'm wrong. No, don't tell me because I know you dig it. I'm all for this solo thing he has going on.
CROOKED COLOURS - ALL EYES
I could see this piece being played in one of my fashion shows. It's got the kind of rhythm that can make the stiffest of bodies sway with the beat. "All Eyes" grabs you, the energy just wraps you up and it's like your mood instantly changes. It's like breathing air, mentally it just got easier. Crooked Colors makes everything right now feel like magic.
-
Wow, that was crazy and liberating. Loved being with you guys. Thanks for the time, I'll always remember this moment and I hope you embrace this list like you'll embrace my new projects.
Yrs Trly,
The fake Kanye.
Photo by Angelina Litvin on Unsplash