FAVORITE INDIE POP: WEEK 47
by Beca Arredondo
11/22/17
Gobble, gobble friends! Hope you are ready for stretchy pants season because after tomorrow's feast there is no way you'll be fitting into those skinny jean of yours. Pumpkin pie and cherry cobbler with a side of Tofurkey ...yumm. How about we add to your meal some smooth, creamy, beat bouncing music with a side of catchy hooks to help that third plate full of food go down easier. This week's collection of the best indie pop songs features Jamie Lidell, NONONO, PEKING DUCK, and more. Enjoy some of the best songs from the past seven days that we at We Are: The Guard have put together for you. See you when you wake up from your food coma.
JAMIE LIDELL - DO YOU HEAR WHAT I HEAR
Christmas spirit is in full gear, and We Are: The Guard saves us from hearing the carols we once loved by releasing an Indie Christmas compilation featuring some of our favorite indie artists, like Jamie Lidell. "Do You Hear What I Hear" is transformed into something an electric dream that everyone can enjoy. Be sure to get your copy of Indie Christmas here
 or just catch it on Spotify.
NONONO - LOST SONG
Nonono continues to push themselves out of whatever cookie cutter mold you assumed they formed a part of (I am guilty of that), by releasing tracks that leave you with something to thinking about. "Lost Song" leaves you with an icy cold feeling. Perhaps that feeling is all too familiar with NoNoNo because there is nothing like feeling lost in the mountains, or in life, which I'm pretty sure is spot on because according to the band this song is about losing and regaining trust in life.
BC UNIDOS - BICYCLE FEATURING SHUNGUDZO
True: I never learned how to ride a bike, but If I knew how to ride I would do and give anything to join the Original Scraper Bike Team. Another true fact, BC Unidos is the best thing that could have formed in music, Beats so fresh they keep you coming for more, and in this case if you do come back for seconds, there is a whole list of tracks for you to enjoy because the post punk duo has released the five track EP Bicycle.
FETTY WAP - THERE SHE GO
All I have to say is that this is one fine track. Fetty Wap gets your booty rolling with what he does best...creating catchy melodies and lyrics that will either leave you wanting to dance or to get down and dirty.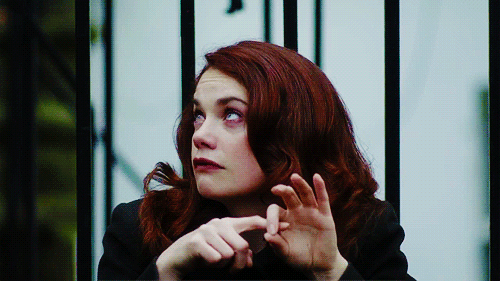 MXMS - SOMETHING IN THE WAY
Who would have ever thought that Nirvana could get darker??? MXMS did and what they have done to "Something In The Way" is something magical, beyond words. Lead singer Ariel Levitan puts emotion behind every word, so much pain, so much rawness, so much love. This duo is something truly special and ones to keep an eye on, so add them to your lists of artists to follow.
PEKING DUCK - LET YOU DOWN FEATURING ICONA POP
On a lighter note, Icona Pop returns as a feature in Peking Duck's single "Let You Down" and all we have to say is that this won't let you down. ** how cheesy of me** Throw everything out the window, burn your bras, screw everyone over … yes "Let You Down" is the perfect anthem for millennials.
6LACK - IN BETWEEN FEATURING BANKS
The vocals of 6lack and Banks are dangerously perfect for eachother, they'll melt in your ears and give you much to drool about. Just listen with caution because you may find yourself making out with a juicy turkey leg.
THE MARIAS - ONLY IN MY DREAMS
What's up with The Marias?! They've been freaking killing it lately. To be honest, they've been pretty hot, but as with all great gems, it was only a matter of time before people would take notice. With dreamy lullabies like "Only In My Dreams" these ladies will be on everyone's mind.
YAEJI - RAINGURL
Yasss! Yasss! The latest most hottest producer Yeaji has gifted us with a video to accompany the dance floor hit (should be a hit) "raingurl." All to delicious, all too perfect. Brace yourselves for the new movement about to hit.
RAYE, MR EAZI - DECLINE
All you '90s kids will recognize the intro to Raye's "Decline." Yeah,  back in the 90s it was all about Ja Rule and floppy hats. Such classics! And you know what they (me) say  … a true classic never dies, it just gets updated. Thanks to Raye I'm going to dig into my closet and bust out my cargo pants for tomorrow's meal.
--
That's all we have for you in indie pop for this week. We'll be back next week, and if you happen to discover some music that's up our alley, feel free to submit it here.
Photo by Alexa Suter on Unsplash
Beca Arredondo is easily unamused with all things not related to her interests.  On her good days you can catch her avoiding the California sun and glued to her Mac plotting the next big thing. If you happen to run into her on the street and notice her wearing headphones do NOT disturb her. She is not responsible for any possible damage. Aside from the above she's very sweet and perky and responds well to good music and food.