FAVORITE NEW INDIE: WOODES - DOTS
Melbourne's Woodes goes searching on "Dots."
Art allows us the opportunity to live inside ideal worlds, helping us to craft and sculpt our lives into something meaningful, something profound. It's rooted in the real and the right-now, but reaches towards the future, towards our dreams and fondest heart's desires.
WOODES - DOTS
On Woodes' gorgeous new single, "Dots," the Melbourne singer/songwriter goes questing with elegant strings, powerful beats and, of course, Woodes' haunting vocals. Epic is an understatement - "Dots" is dripping with reverb, grandiose and larger than life, while still retaining a whispering, goosebump-inducing intimacy.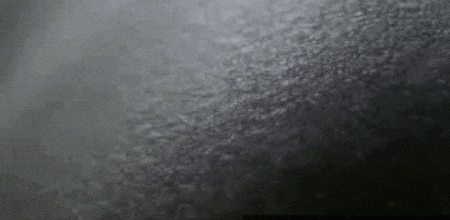 "Dots" is warmer and cozier than a lot of what's been going on Down Under, recently. Australia's become a haven for wild, wooly neo-psychedelia and twitchy, angsty post-punk. Australians do expansive like nobody's business, as well as angular and aggressive, yet Woodes' style of folksy Indie Pop sounds more in-line with the chilly cosmopolitan Pop coming out of Scandinavia lately. "Dots" sounds like sitting next to a warm campfire on a chilly night, with a steaming cup of your favorite hot beverage. "Dots" may be about questing and searching, but it's also a respite from the darkness. We Are: The Guard are always questing for original, personal, artful indie music like Woodes. Now we can chill next to this campfire for a while, while we're waiting for her new EP and tour.
J. Simpson occupies the intersection between criticism, creativity, and academia. Based out of Portland, Or., he is the author of Forestpunk, an online journal/brand studying the traces of horror, supernatural, and the occult through music, fashion and culture. He plays in the dreamfolk band Meta-Pinnacle with his partner Lily H. Valentine, with whom he also co-founded Bitstar Productions, a visual arts collective focused on elevating Pop Culture to High Art.