HARD SUMMER 2018 SPOTIFY PLAYLIST
Get your arses ready because the best summer festival west side of the Mississippi is happening this weekend here in our own backyard (this statement comes straight from HARD 2018 upper management themselves), and for the first time this month the hottest thing this weekend is going to be the lineup and not the temperature. HARD Summer is bringing the heat with acts like A-track, Diplo, Louis The Child, Zed's Dead, Jauz, Dillon Francis, Kill The Snails, TOKiMONSTA, Flosstradamus, Baauer, San Holo and everyone you can think of, except for Skrillex who I'm sure might show up as a hologram or via satellite. It's basically every raver's wet dream.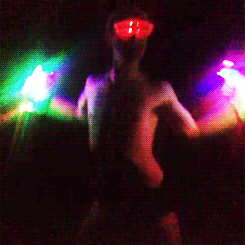 What to wear? Who to see? Will there be water? Shade? Food? Clothing optional, although I'm sure you won't make it past the gates if you show up in your birthday suit. Water and shade will be plenty with food truck for days. But c'mon are we really spending money to show off our custom designed kandi or are there to see back to back sets? Duh people. Just be prepared to get your faces melted.
And since temperatures will be hot drink up and plan who you want to see ahead of time. To help with your planning we've compiled the ultimate Spotify playlist with all of this year's HARD Summer acts.  In no particular order we've got the best and latest tracks from Marshmello, Petit Biscuit, Ducky, Loud Luxury, Trippie Redd, and more. There's over twenty hours of non stop trap beats and house, and everything else that makes your blood pump.
HARD Summer 2018 is going to be lit so don't forget to pack your kandi. Heck you're probably better off without it, it's 2018 people, get with it.
See ya all on the asphalt!
Beca Arredondo is easily unamused with all things not related to her interests. On her good days you can catch her avoiding the California sun and glued to her Mac plotting the next big thing. If you happen to run into her on the street and notice her wearing headphones do NOT disturb her. She is not responsible for any possible damage. Aside from the above she's very sweet and perky and responds well to good music and food.