NEW INDIE MUSIC - WEEK 2
Okay, I admit it – the Coachella lineup has arrived, and it's actually pretty cool. Maybe this is the year that I'll finally find the cash to go and party in the California desert with Kylie Jenner. Jokes aside, the unveiling of the Coachella poster means one very important thing. Festival season is fast approaching! That means that you can expect a whole lot of new indie music to be coming your way over the next few months, starting with the following playlist as compiled by yours truly. So what are you waiting for? Grab your flower crowns and get festival ready this Monday with the latest tracks from London Grammar, The xx, Saint Raymond, Katuchat, Jarina De Marco and more.
-
LONDON GRAMMAR – ROOTING FOR YOU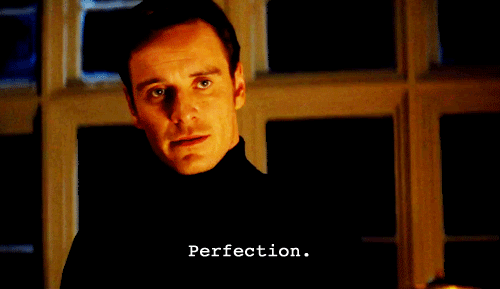 THE XX – SAY SOMETHING LOVING
As if the return of London Grammar isn't enough excitement for one day, British three-piece The xx have shared yet another song from their forthcoming third album I See You. Sampling "Do You Feel It?" by The Alessi Brothers, "Say Something Loving" is an uptempo slice of experiment pop music that hears Oliver Sim and the recently-engaged Romy Madley Croft crooning atop what might be Jamie xx's most life-affirming production to date.
MELVV (FEAT. TWO FEET) – NOT ME
Milwaukee producer Melvv is sure to get you hot under the collar with his latest single "Not Me." Coming to us by way of MrSuicideSheep, "Not Me" is an alluring slice of electronic soul that finds guest vocalist Two Feet singing about the push and pull of a relationship ("'Cause I feel like I'm falling/While I'm drawing/Plans for the morning/While you're mourning/Me 'cause I'm leaving/I'm not feeling free/Na-na, not me") atop a spread of titillating beats. An essential addition to any bedroom playlist.
SAINT RAYMOND – OH BROTHER
After releasing his debut album Young Blood in 2015, British troubadour Saint Raymond gets the New Year off to a promising start with "Oh Brother." Co-written by Paul Steel, "Oh Brother" is an uplifting acoustic number that, with help from some foot-stomping drums, builds to a truly cinematic conclusion. "Here's a tune I wrote and recorded a few years back for the album that didn't end up making it on but is still an important song to me," says Saint Raymond on YouTube."I promise there will be lots more new music this year but this is just something to say thanks for being here."
PERISH – CODES
This is Nashville singer-songwriter Perish's first time appearing on BitCandy, but something tells me that it isn't going to be her last. Produced by Jon Santana, her debut single "Codes" is an electronic pop banger packed full of fierce attitude that I totally expect to explode in 2017. FFO: BANKS, Lana Del Rey.
MAKO & MORGAN PAGE – REAL LIFE
Los Angeles duo and purveyors of so-called "music for heart and feet" Mako collaborate with Burlington producer Morgan Page on their latest single, "Real Life." Bringing together sing-along vocals, uplifting guitars and infectious beats, the Hourglass cut can only be described as definition of indie pop perfection. "One of our very few collaborations on the album, we almost had given up on this song until meeting with Morgan Page," write Mako on SoundCloud. "He asked to play around with it, sent us back this version packed with incredible drums, synths, live piano. Made us fall in love with the song again."
KHWEZI – BOY X GIRL
Having clocked up over half a million streams with songs such as "Feeling High" and "Like An Animal," enigmatic producer Khwezi returns this January with "Boy x Girl." Pairing smooth female vocals ("And I'll never make it through the night") with a propulsive instrumental that mixes electronic and organic elements, including a flute sample, "Boy x Girl" is yet another exquisitely crafted masterpiece from Khwezi.
KATUCHAT – I MISS YOU
As an animal lover, I can safely say that Katuchat moved me to tears with "I Miss You," an instrumental composed after the recent death of the French producer's dog. Clocking in at just over two minutes, "I Miss You" is an at once devastating and joyful piece of music, and certain to resonate with anyone who's ever been unfortunate to lose a pet. "Bizarre and disagreeable to say goodbye to this ball of love having accompanied me half my life," writes Katuchat on Twitter. "2017 exhausts me already."
BIEN – THE BEST PART
Introducing Bien, the enigmatic Nashville band who're sure to mesmerize you with their latest single "The Best Part." Featured on their self-titled debut EP, "The Best Part" is a dream-inducing indie pop ballad that hears crystalline female vocals set against a bed of soothing chimes, resulting in a melancholic and heart-stopping sound that's sure to appeal to fans of Milk And Bone and Say Lou Lou.
JARINA DE MARCO – RELEASE THE HOUNDS
Dominican Republic-born, Los Angeles-based singer-songwriter Jarina De Marco comes forward in support of Stand With Standing Rock with "Release The Hounds." A truly explosive blast of tribal pop that reminds me of a certain MØ, "Release The Hounds" is at once danceable and profound. "'Release The Hounds' is a call to action, and a statement of resilience, inspired by those fighting at Standing Rock," Jarina tells NYLON. "We must continue to support the people at Standing Rock, to ensure the 'black snake' (as the natives refer to the pipeline) does not rear its ugly head yet again."
-
Thanks for listening hipsters! Until next Monday! x
"Photo" by Gonzalo Arnaiz is licensed under CC0 1.0 (cropped and resized).
About Jess Grant
When Jess Grant isn't writing on music, she can be found playing it – on her guitar, on her ukulele, and on her recently acquired mandolin. Playing it hideously, she ought to add. Jess also studies. She studies the English language, to be precise. Jess is currently on her way to a degree in the subject, and enjoys starting and never finishing novels, screenplays, and poetry in her spare time. She also likes dogs. Lots of dogs.