NEW INDIE MUSIC - WEEK 9
Hello and welcome to the latest edition of We Are: The Guard's New Indie Music! That's right – having traveled all the way to London last week to catch Four Tet live at Village Underground (do you like the photo that we snapped?!), we're back in Los Angeles this Monday morning with yet another set of songs as hand-selected from the blogosphere for your listening pleasure. Just consider us like Drake in the video for "God's Plan." Rather than giving out cash, cars, and scholarships, however, we're spreading joy in the form of the best indie tracks of the week. To paraphrase Oprah: "You get a song! You get a song! EVERYBODY GETS A SONG!" Jokes aside, we genuinely hope that the following tracks from Editors, Parquet Courts, Twin Shadow, and more help to bring a smile to your face after what's been a pretty heavy seven days in terms of world news.
-
DRAKE – GOD'S PLAN
Okay, so – there's something *kind of* problematic and self-serving about going around handing out fat stacks to the poor and impoverished and filming their reactions, but... If this inspires even one filthy rich asshole to go out and do something for the good of others, then we say that it's worth it. Oh, and while you're here, don't forget to check out this parody courtesy of Jimmy Kimmel. It's HYSTERICAL.
EDITORS – HALLELUJAH (SO LOW)
This is INTENSE! Three years on from the release of In Dream, Editors return in blistering style this 2018 with "Hallelujah (So Low)." The latest single to be unveiled from the British band's forthcoming album Violence is without a doubt their most exhilarating juggernaut to date (seriously – just get a load of that guitar riff in the chorus!), with the song coming accompanied by a Rahi Rezvani-directed video in which we get to see Editors frontman Tom Smith smouldering beneath a rain machine.
OLIVER TREE – ALIEN BOY
Looking like a Dixie Cup with a bowl cut, Oliver Tree could easily be mistaken as a gimmick. The Santa Cruz native and all-round viral sensation proves that he has the musical chops to go along with his fresh to death style, however, on "Alien Boy" – a catchy as hell blend of indie and hip hop as featured on Tree's debut EP of the same name.
SUPERORGANISM – REFLECTIONS ON THE SCREEN
The globe-spanning eight-member collective Superorganism are back with another slab of hypermodern pop. While more downtempo than their previous two songs – debut single "Something for Your M.I.N.D." and its follow-up "Everybody Wants to Be Famous" – "Reflections on the Screen" is no less mind-expanding, with the ode to digital living and loving coming accompanied by a Robert Strange-directed video that sees lead singer Orono Noguchi broadcasting live from inside of a MacBook.
PARQUET COURTS – ALMOST HAD TO START A FIGHT/IN AND OUT OF PATIENCE
Ahead of the release of their forthcoming album Wide Awake!, Parquet Courts have shared the two-part lead single. "Almost Had to Start a Fight/In and out of Patience" puts to bed any rumors that the Brooklyn band are turning into U2 following on from the announcement that Wide Awake! was produced by Danger Mouse, with the stop-start bark of frontman A. Savage sounding as urgent and caustic as ever over the raw-boned groove.
BAKAR – MILLION MILES
Indie ain't dead! Just ask Bakar, the London singer-songwriter who, in a city currently dominated by grime and electronic music, is single-handedly taking us back to the halcyon days of Jamie T and Bloc Party with his attitude-packed, high-energy sound. No, really – just hit play on his latest single "Million Miles" and tell us that it doesn't make you want to dance like it's the mid-noughties all over again.
TWIN SHADOW (FEAT. HAIM) – SATURDAYS
Twin Shadow?! Collaborating with HAIM?! ON A SONG THAT SOUNDS LIKE PRINCE?!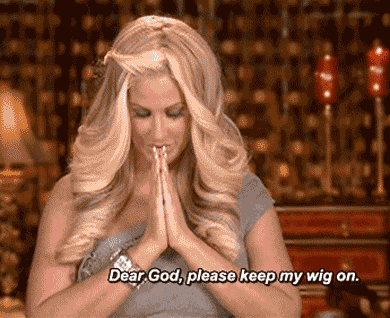 CAUTIOUS CLAY – BLOOD TYPE
Having accumulated over 8 million streams on Spotify with singles like "Cold War," Cautious Clay is well on his way to becoming the next big thing with the release of his debut EP Blood Type. The six-song collection acts as a powerful, fully formed introduction to the Brooklyn singer-songwriter, with his vocal and lyrical prowess coming together to perfection on the title song – a ballad that practically melts listeners in its soulful cascade.
BILK – GIVE UP
Introducing BILK, the British trio who, despite having an average age of just 18 years old, are helping to inject life back into the pub rock scene with "Give Up." Coming at a time when teenagers are proving just how much we adults can learn from them, "Give Up" is a rollicking reminder to always hold on to your dreams, even when trapped in a system that seems intent on taking them away from you: "Don't wanna fall away/To the everyday/To the nothing/I wanna be something/I can't give up!"
DENM (FEAT. GNASH) – GOOD VIBES
If there's one thing that the world needs right now, it's good vibes, and lucky for us, We Are: The Guard's very own DENM has them on tap on his latest single! A collaboration with Los Angeles rapper gnash – who previously teamed up with DEMN on "Belong" – this laid-back tropical pop bop from the recently released EP Is Whatever is packed full of enough positive energy to see you through the entire week!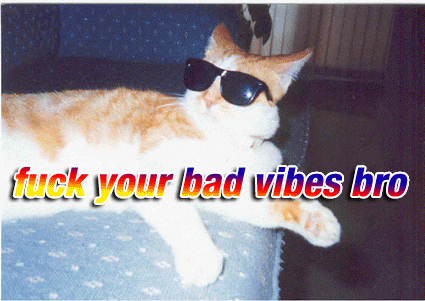 -
Don't forget to follow We Are: The Guard on Spotify for more music! x
Photo by Jess Grant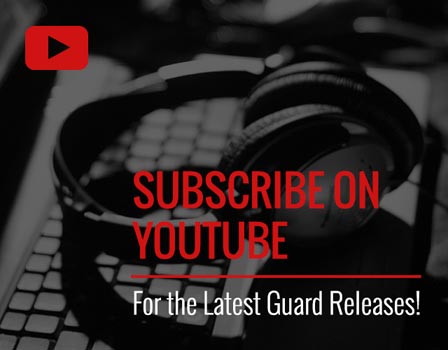 Jess Grant is a frustrated writer hailing from London, England. When she isn't tasked with disentangling her thoughts from her brain and putting them on paper, Jess can generally be found listening to The Beatles, or cooking vegetarian food.