NOVEMBER NEW ARTIST FORECASTER
Ahh November. The month where your all your friends are growing mustaches or writing novels or whatever other challenges we've arbitrarily decided belong in the month where we celebrate the massacre of 700 Pequot Indians disguised as a harvest celebration. So what are you going to do on this month where the days get shorter and the nights get longer and you've got no fantastic fiction or facial hair to show for it?
Let's make up our own thing?! The We Are: The Guard™ New Music November™ (or as I like to call it Newsic November™). If we all go out and discover 30 new artists that we absolutely love then we'll really have something to show for the second last month of a calendar developed thousands of years ago by the Babylonians to give structure to time, which is merely a construct to keep the man down. Then when your family veers the conversation towards politics around the dinner table this Thanks-Harvest-Massacre-Giving you can say, "Me and my favorite blog started this new thing where we discover one new artist a day. Today is the 22nd so I have 22 so far." They'll all super be impressed and maybe you can talk about music instead of shoveling mashed potatoes into your face just to keep your mouth shut.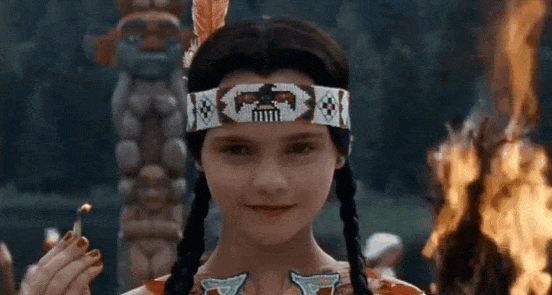 Need a little inspiration to get you started? Well why not check out our New Artist Forecaster curated especially for this occasion. We've scoured the internet for all the world's best music that hasn't broken quite yet. Dig in for some Indie Chill Vibes, Dark R&B, Funky R&B and Mutant Pop, Dark Pop, Future Pop & Regular Pop! Holy Hell there's a lot of good tunes on this one.
WE ARE THE GUARD: NEW ARTIST FORECASTER | NOVEMBER
We've got Muki's Bouncy Mutant Pop that helps illustrate the dangers of the friend zone with "Friends Don't Make Out." It feels like it belongs on the soundtrack to yet announced remake of Tank Girl starring CharliXCX coming to theaters sometime in the next decade. Speaking of Mutant Pop— SOPHIE's "It's Okay to Cry" is the absurdist pop producers masterful first venture into serious emotional songwriting that owes serious debts to the BritPop maestros and is a remarkable departure from the Chip-Mutant-EDM sound they single-handedly helped invent….until, you know, the end where it makes sure to remind you exactly where it came from. Or how about Tom Tripp's "Stand" funky bass-driven R&B that feels like Drake and The Weekend finally had that baby they've been promising us. Greg Wanders and his track "Sines" has got that whole James Blake thing going on that has us longing for new James Blake but that's okay because we have this so everything is going to be fine.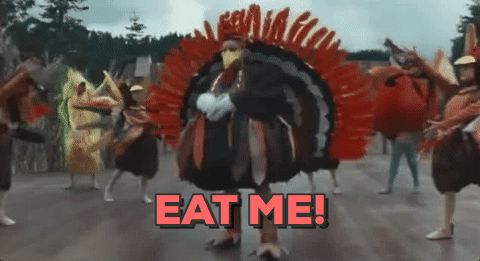 PLYA's "Thinking of You" is a work of art. This is the kind of Indie/Pop/Dance Crossover that's going to be everywhere in a matter of months and you'll be like "Damn, this song is everywhere." And I'll be like, "Yeah, I just said that." The indie R&B track "freedom" from gabriel black has the best guitar riff I've heard in 2017 (outside of Live Grateful Dead shows, c'mon). If you like your songs with a subtle hint of the blues but with a lot of modern indie to cover up for it, check this one out— it's a keeper. AAA Entertainment's "Say Anything" is a lost single from The Drive Soundtrack with a cheerier take on 80's nostalgia synth wave vibes. And finally there's DATABOY and their instant-classic of sunshine optimism "Top of My Lungs." This LA Duo has been crushing it all year long and winning the John Lennon songwriting challenge with this one is sure to help skyrocket into the stratosphere.
"BUT WAIT! NONE OF THESE SPEAK TO ME."
REALLY? Okay... let's take a shot at some of the stranger songs on here then. Lou The Human's "Born" is the natural predecessor to Tyler The Creator and Eminem with a lo-fi hip-hop darkness that is utterly unparalleled out there on the internet. And grandson's "BLOOD//WATER" is a bit of screamo influenced EDM alt-folk that is as as strange as it sounds, but also as awesome. These aren't like the other ones, just like you? Sweet. Nailed it.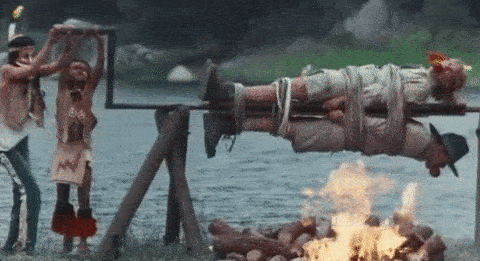 Hope you found something you've liked because the days are ticking away in the month and we're already way behind on our little project. Good thing there are 36 songs for you to enjoy and pick out some keepers for yourself. You're welcome. We love doing the legwork. It's our job. See you next month!
Image: https://commons.wikimedia.org/wiki/File:Berlin_Wall_face_mural.jpg is licensed under Creative Commons Attribution-Share Alike 3.0 Unported
From deep within the murky depths of the Los Angeles River emerged a creature: 50% raver, 50% comedian, 10% Robotcop. Kurt Kroeber doesn't own a dog, operates Soundbleed (the world's only dance party comedy talk show rave), and is down to party with you. Come up some time and say "Hey dude!" But definitely make sure to casually drop the secret Illuminati password.