SXSW 2016: BEST ARTISTS DAY 3
All photography by Christopher Chan
Welcome to the third day recap of some of the best performances we attended at SXSW 2016. There is no time to waste here when there are continuous music sets going on and only 24 hours in a day to check everything out. From rock to pop to DJ sets, here are the most exciting discoveries we encountered. Scroll down below to see the action and get to know new names.
DMAS
Having recently wrapped up a successful tour in 2015, Australian Indie rockers came to SXSW and proved to us that they are living up to their hype. It was a swooning performance, a rare one in fact, where everything about the moment was perfectly harmonious. For a band who never had the thought of wanting to play live, they sure do have a natural gravitating quality about them. DMA's debut album, Hills End, is out now. Here's a little something to help you get acquainted with them:
ROZES
The indie pop songstress with a voice as sweet as honey brightened up the stage at the McDonald's Loft. She quickly blew up thanks to the popular dance single, "Roses," featuring The Chainsmokers, and seems to have the voice that pairs exceptionally well with the EDM scene. I'm hoping we hear more of her because she is such a gem!
XYLØ
The brother sister duo XYLØ brought on some major electro pop vibes. They showcased some serious talent and gave it their all while having fun on stage. Paige's vocals are mesmerizing and add that haunting dark feeling that we've been loving. Not knowing them personally I could only assume that they are the coolest people ever! Oh, to be XYLØ for a day.
Yacht - TuneIn Sessions Live @ Easy Tiger
All we want to do when we listen to Yacht is dance, and dancing is what we did. I don't know if it's their techno/ sci-fi vibes but something tells me these guys know answers to life's greatest mysteries. I especially thought that hypothesis when Claire L. Evans looked kind of, well close enough to being directly into my eyes. Long story short, they make techno sexy.
THE HEIRS
I lived in Florida longer than I ever wanted to live there and let me tell you, The Heirs is one of the few good things that has come out of Florida, the other one being Lynyrd Skynyrd. But that's not even the most impressive thing, seeing them live made us realize that they are freaking gorgeous. Look at them, well you can't physically, but look at them in the video below, aren't they dreamy?!
LILY & MADELEINE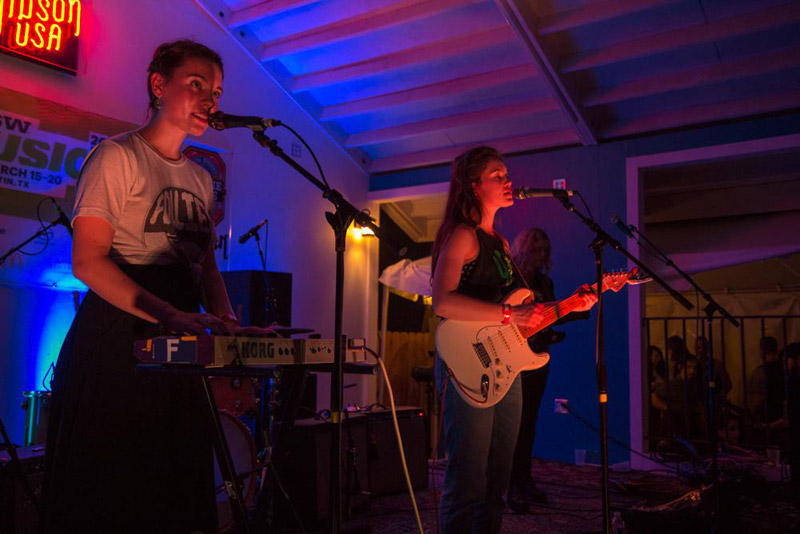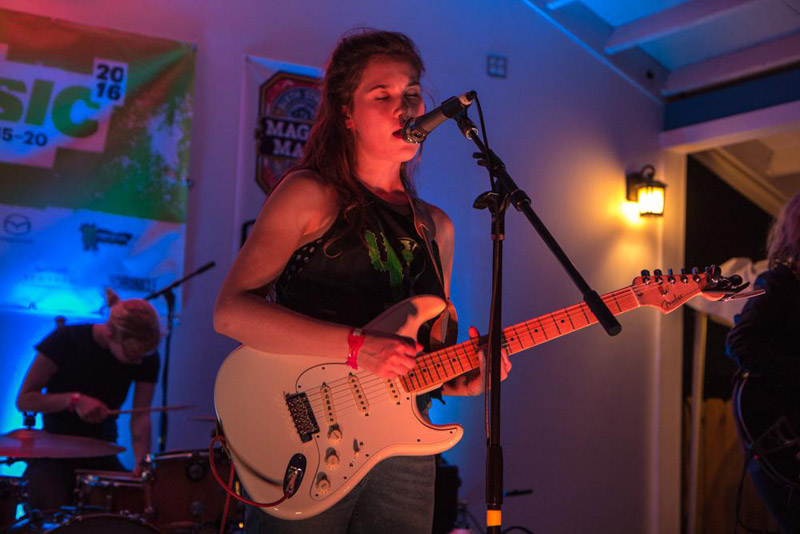 Lily and Madeleine are a folk female singing duo. Between the both of them they have enough emotive power to sway a generation into loving a genre that is responsible for the shaping of America. It's poetic lyricism portrayed by two women with powerful voices and soothing melodies. Their music reminds you of home, it reminds you of your mama, it reminds you of you.
AIR TRAFFIC CONTROLLER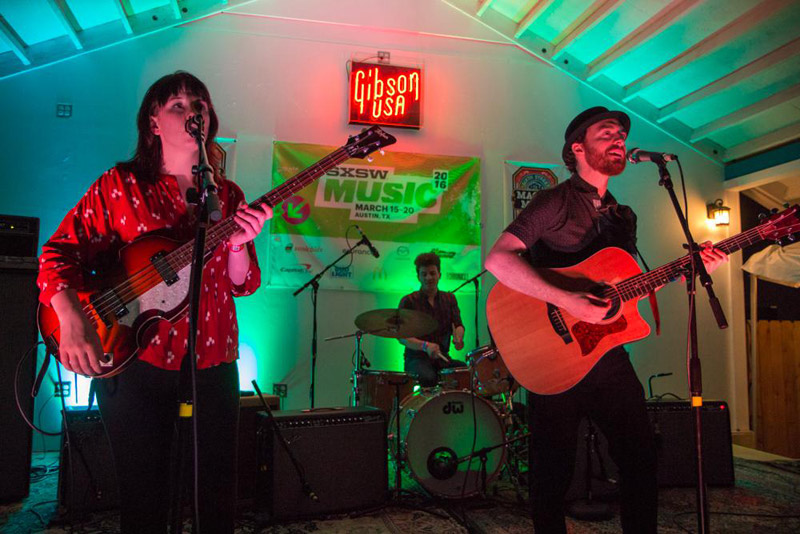 Aside from having a pretty cool obvious name, Air Traffic Controller has pretty cool obvious music. They are amongst the hottest bands in the indie realm and climbing up the charts of Billboard and being among the music selection for big name brands and their commercials. Judging by their performance and their successful year, there is no sign of them flat lining.
THE AVETT BROTHERS
The Avett Brothers recently announced their new album, True Sadness, said to be released end of June. But what the heck does that mean for us? Well, that means that we are to expect something completely way different, something unlike their previous material. During their performance they unveiled the lead single, "Ain't No Man," and well I guess you'll just have to listen to it yourselves to see if it's to your taste. It's said to have heavy influence from bands like Nine Inch Nails :) YAASSS
FICKLE FRIENDS
The British five piece band is delicious in all explainable ways. Their pop sound is that of cake batter; it doesn't matter if their material is ready or not, it's delicious. Who doesn't love cake batter?! Sad, lonely, sad people that's who. But their sound will make anybody stand up and shake the B.S. off. If they weren't British I would swear they were from California, like Santa Barbara or something. It's light charismatic fun. Life doesn't make sense and they make it feel OK.
CHARLI XCX + SOPHIE

The hottest show of the night was hands down our girl Charli XCX and producer SOPHIE. They came in like Miley once said: LIKE A WRECKING BALL. They demolished the lameness due to the rain and brought everybody into the room back to life. It was a Boom, clap, the sounds of our heart (see what I did there) shocked back into an ambiance full of delicious beats brought to us by Sophie and lyrics by the sexy and captivating Charli XCX. Watch out for these two, because if it's not singing and performing songs it's being the masterminds behind the success of other artists.
-
Catch our upcoming live SXSW updates and other performers here on BitCandy and be sure to follow us on Instagram people! Woohooo!!
About Beca Arredondo
Beca Arredondo is easily unamused with all things not related to her interests. On her good days you can catch her avoiding the California sun and glued to her Mac plotting the next big thing. If you happen to run into her on the street and notice her wearing headphones do NOT disturb her. She is not responsible for any possible damage. Aside from the above she's very sweet and perky and responds well to good music and food.