TEN POTENTIAL LEAD SINGER REPLACEMENTS
Like Matt Skiba taking over for Tom DeLonge (Blink 182).
Or Arnel Pineda dude handling Steve Perry duties (Journey).
And of course what about Adam Lambert or (in theatres now) Rami Malek as Frederick Mercury (Queen).
How dare I forget to mention Sublime with and/or without Rome.
It's just not really fair, is it?
That due to death, sheer craziness, lack of interest, or death (lots of death) the backing bands that helped to make some of the greatest music of all time can't get paid to continue making the art they so very much so deserve to still be making.
Sometimes bands just need a second or third chance with a new lead singer. Why the hell not? I mean where the hell would the guys in Sublime be right now without Rome? It's not like YOU weren't supporting the Long Beach Dub Allstars, were you?
Whether the following bands are actually broken up or not doesn't matter to us, here are ten suitable lead singer replacements:
CHRIS PRATT IN DAVE MATTHEWS BAND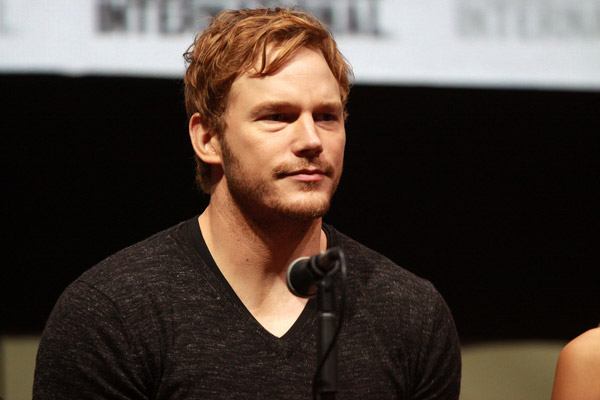 I'm sorry but have you seen Parks and Recreation? Chris Pratt's character was absolutely obsessed with Dave Matthew Band and even sang a couple of his tunes over the course of the show (AND CRUSHING IT). I know what you're thinking, how could it possibly be Dave Matthews without Dave? Who cares? Chris Pratt is a superstar, and after roles in both the Guardians of the Galaxy and Jurassic Park franchises, it's clear that he can do absolutely anything he wants. Now if he were just to take over singing duties for Dave Matthews and head out on a cross-country tour, he would really have done it all.
DAVE GROHL IN NIRVANA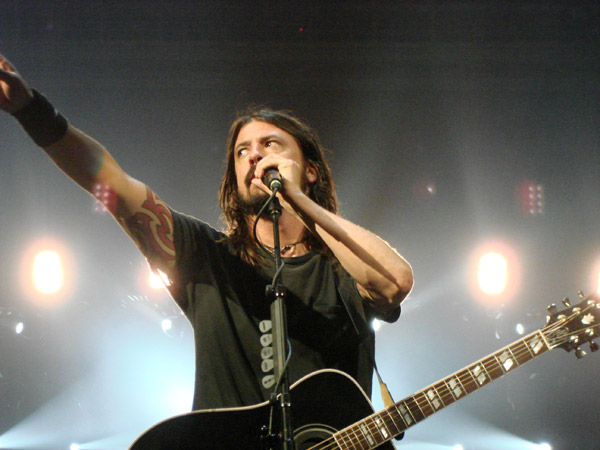 Okay, I know this is a tough one. Who wants to touch Nirvana with a ten-foot pole? After all, we all know that Kurt Cobain is sacred art and nobody can suitably replace him. They tried with Joan Jett and John McCauley of Deer Tick and it was alright, but we here at We Are: The Guard feel that the Foo Fighters frontman himself, Dave Grohl, needs to try the role on for size. Now it might seem challenging to some to play guitar, sing and drum all at the same time, but if there's anybody in the entire universe who can do it, it's Dave mfing Grohl.
ALEXA IN KRAFTERK
Those old outdated mainframes must be pretty tired of singing about the Trans-Europe Express or Tour de France or how much fun it is on the autobahn. Kraftwerk has been using the same seemingly automated computer voices for nearly fifty years, and we feel that it's time for a change-up.  Let's bring some new blood into the band. A specially programmed Amazon Alexa should be heading out on the next tour with the German pioneers to really try and figure out how to appeal to the millennials.
JOHN MAYER IN THE BLUES BROTHERS
Honestly, I'm just really over John Mayer singing the Jerry Garcia parts in the Grateful Dead and I think it's time for a change-up. He's a talent, it's undeniable, but what if we put that talent into another 70s blues band?  May I suggest The Blues Brothers? They're not active right now and they could really use the facelift. John Belushi has been dead for thirty-five years and Dan Aykroyd probably can't cut it on stage anymore. But Mayer? Belting out blues standards? Getting chased by the cops?  Making jokes and rocking cool sunglasses? Sign us up. 
JACK BLACK IN BLACK SABBATH
You already know Jack Black is down. After all, JB showed us with Tenacious D just how with it he was for all things metal. Plus the name remains perfect this way. Jack Black Sabbath is a thing that needs to be. Go ahead and imagine Jack Black singing "War Pigs." It's literally a match made in hell. Am I wrong? No. Exactly. People would be all like Ozzy who? Okay, maybe that's why this one won't happen. It's too good.
CHRIS MARTIN IN U2 AND BONO IN COLDPLAY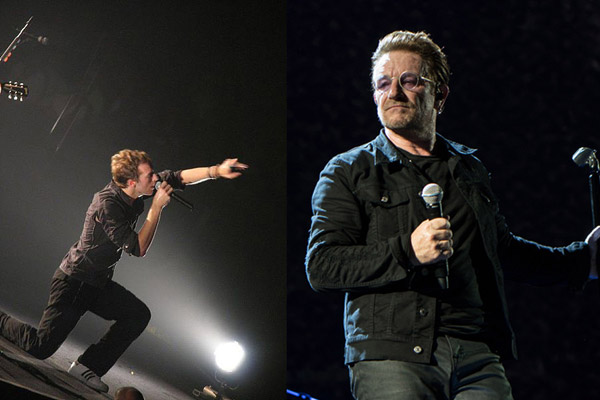 Okay, I know this one is a stretch, but hear me out: it would be hilarious. 
SHAQ AS NOTORIOUS B.I.G.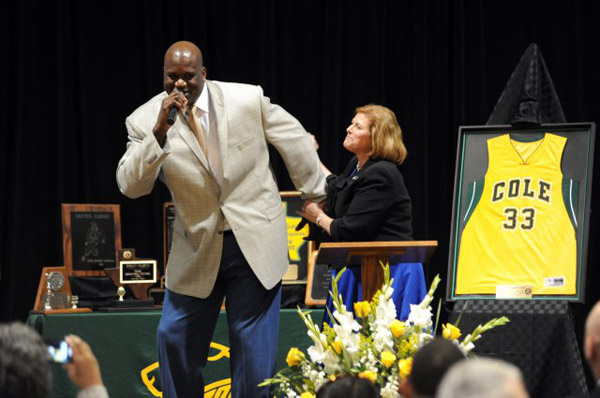 I mean we already know Shaq can rap. And with that deep bravado, he may just be the world's only suitable imitator for Biggie  Smalls. I know that this may sound like sacrilege, and I don't entirely disagree. But what would you rather? [AND YOU HAVE TO CHOOSE ONE] A hologram B.I.G. or Shaq out on tour rapping like Big Poppa? Hypnotize? Juicy? But Shaq-Fu style. I mean I wrote this article, so you can clearly see where my allegiances lie. 
NICHOLAS CAGE IN BLACK FLAG
With Henry Rollins is off being Henry Rollins, we now more than ever truly need a suitable replacement for the frontman of the seminal 80s hardcore punk band, Black Flag. Screaming about shit that pisses you off? Yes. And who out there screams better than Nicolas Cage?  While it might feel like a bizarre career move for the actor, we beg to disagree. The man has been making strange choices in Hollywood since day friggin one. I mean have you seen Mandy yet? Watch it and then come back to me and tell me he's not perfect for this.
ELMO IN AC/DC
We had to ask, who the hell could possibly replace Brian Johnson's intense falsetto and only one name came to mind… Elmo. That little red puppet from Sesame Street could certainly be a hero to many,  by bringing Australia's greatest rock and roll band back to life. Real talk: I don't know if you'll ever be able to listen to AC/DC without thinking of Elmo on the mic. I know I won't. 
MITZI MOZZARELLA AS SHAKIRA
Because of fucking art, that's why.
--
So what do you think? Would any of these actually work? Or am I just clinically insane? 
Wow, you really don't have to be so judgy, I'm just having some fun. 
[Images labeled for reuse]
From deep within the murky depths of the Los Angeles River emerged a creature: 50% raver, 50% comedian, 10% Robotcop. Kurt Kroeber doesn't own a dog, operates Soundbleed (the world's only dance party comedy talk show rave), and is down to party with you. Come up some time and say "Hey dude!" But definitely make sure to casually drop the secret Illuminati password.