TOP 7 UPCOMING MUSIC FESTIVALS THAT SHOULD BE ON YOUR RADAR
by Olivia Schroeder
10/20/17
Top 7 Upcoming Music Festivals That Should be on Your Radar Before They Become The Next Coachella
Summer may be over, but that doesn't mean the fun has to stop. After all, festival season is all year. Treat yourself to a winter getaway these coming months by enjoying some of the top upcoming music festivals. I mean, music is always "in season" (yeah, I know that's cheesy as hell. But I saw an opportunity and went for it so yeah…). Check out We Are: The Guard's favorite upcoming music festivals below.
Okay, Haim, Run The Jewels, ODESZA, and Broods all in one place? I think yes. Seriously, I could just name the entire lineup in this little description, and I think it would suffice, as the lineup is just that damn impressive. Also with the amount of breweries and local restaurants participating, there's endless tasty options. It may me a little late to go this year (unless you're into spontaneous last minute adventures, which in that case GO), though it's never too early to start planning for next year…
When: October 20-22nd
Where: Steele Indian Park, Phoenix, Arizona
Tickets: https://www.lostlakefestival.com/tickets/
If you live near Los Angeles, you're probably familiar with the festival. However, for those of you that aren't, you should be. Considering it was founded by Tyler The Creator, it's not that small of a festival, but we just had to include it. The lineup is absolutely amazing, featuring major artists such as Lana Del Rey, Solange, and Alison Wonderland to promising rising artists like Jorja Smith, Terror Jr, and Mild High Club. Maybe you're not a morning person and hate waking up early even if it is for music, but no worries— Camp Flog Gnaw definitely has a fix for that. This year they've partnered with Stumptown coffee, and I honestly couldn't be more excited. Coffee and music? Perfect.
Where: Exposition Park, Los Angeles, CA
When: October 28th-29th
Tickets: https://campfloggnaw.com/passes
Indie lovers, brace yourselves. Sound on Sound Festival is an indie music fan's haven. While this year had to be rescheduled the festival due to several roadblocks, I'd like to think that just gives those reading who weren't aware Sound on Sound existed, a chance to go and experience the magic. This year features Grizzly Bear, Noname, Cloud Nothings, The Shins, and one of our own brilliant artists, Ariel Pink. As you can see from the picture above, pretty much every artist playing this year is SO good.
Where: Sherwood Forest, Austin, Texas
When: November 10th-12th
Tickets: http://soundonsoundfest.com/
If EDM is more up your alley, then look no further than Goldrush Music Festival. With established EDM and Hip hop veterans like Marshmello, Migos, Hippie Sabotage, Excision, and San Holo performing, you can't go wrong. So why haven't you heard about it? Probably because it's the first year Goldrush is happening. While new to the game, Goldrush is being thrown by one of Arizona's leading dance and EDM promoters, Relentless Beats. The festival is expected to take place in a western theme park (how cool is that?) over the course of two days.
When: November 18th-19th
Where: Rawhide Western Town, Chandler, Arizona
Tickets: https://www.seetickets.us/event/Goldrush/348724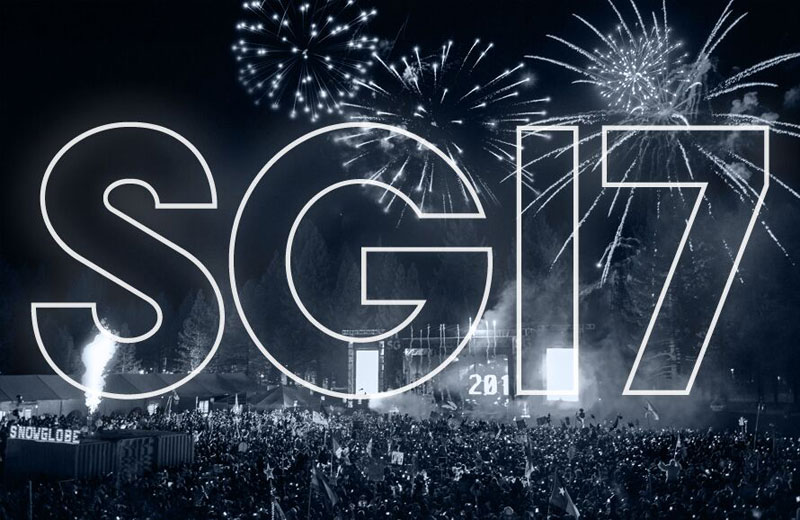 Standing outside for longer than you have to when it's freezing may not sound ideal, but enjoying the beauty of Lake Tahoe among some of your soon-to-be favorite acts definitely does. Running seven years strong, Snowglobe is definitely the music festival turned vacation you need. Treat yourself by spending your nights in a beautiful wood cabin before heading to the festival to sing along with Khalid's "Location" or getting in the zone with Dillion Francis' delicious beats. Some rising acts that we're especially excited about include the Melvv, who signed to Atlantic Records just this month (congrats), and Oliver Tree, whose latest collaboration with Whethan is the anthem you need.
When: December 29th-31st
Where: Southlake Tahoe, California
Tickets: http://snowglobemusicfestival.com/sg17tickets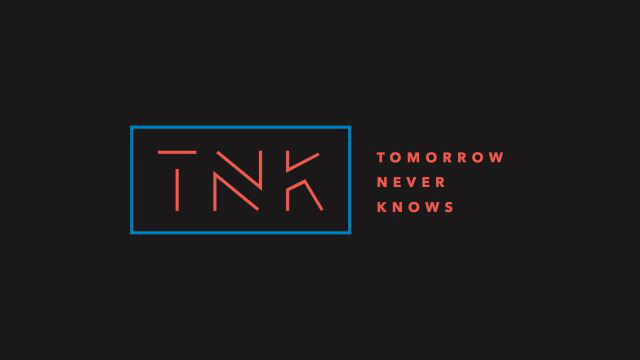 Chicago is probably one of the most beautiful cities in the USA. Even though January isn't the most popular time to go (for obvious reasons), there's still something so magical about the city in winter. Over the course of five days, some of the city's greatest acts along with nationally acclaimed artists will be performing at city-wide festival, Tomorrow Never Knows. I mean, Hinds, Diane Coffee, Helena Deland, and Yumi Zouma all in one place??? How does it get better than that? Also side note: for those of you who haven't been to Chicago, you HAVE to get the mac and cheese from Schuba's. Just trust me.
When: January 17th-21st
Where: Chicago, Il
Tickets: http://tnkfest.com/
While the Savannah Stopover may not have the biggest names on its lineup, that doesn't mean it doesn't include some of the most talented artists. This year features Lewis Del Mar, Julien Baker, Ezra Furman, The Undercover Dream Lovers, High Waisted Frances Cone, Yoke Lore, and many more. It's just SO good. The Georgia festival comes with a catch: it started as a place for traveling artists to perform while to route to Austin's prestigious SXSW. Now seven years deep, the festival has become so much more.
When: March 8th-10th
Where: Savannah, Georgia
Tickets: http://www.savannahstopover.com/tickets/
What are your favorite music festivals to find new artists? Let us know in the comments!
Creative Commons photo provided by www.pexels.com