TOP AMBIENT MUSIC - WEEK 48 2014
Hello everyone! This week has probably been a hectic one for you — Thanksgiving, weird relatives, not caring about the American Music Awards, but luckily we're here with the best chill out tracks of the week to keep you relaxed! So read on to discover new tracks from Frida Sundemo, Dog In The Snow, Osca, and more that will help with your road rage as you drive from store to store this Holiday weekend. Or, just do what I do and huddle up with your computer and some pumpkin pie…the entire pie.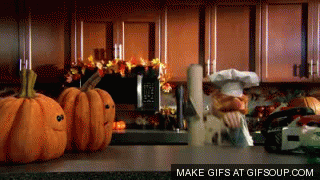 ALICKS - CHASING SHADOWS (FEAT. ONEIRA)
Today we're going to kick things off with the ambient sounds of Alex, aka Alicks. He may only be seventeen years old, but his track "Chasing Shadows" proves that he totally knows what he's doing when it comes to production. The track features subtle atmospherics, bass, and dreamy keyboard chords that will quickly sweep you away.
FRIDA SUNDEMO - THE SUN
Stockholm, Sweden's Frida Sundemo will instantly capture you with her gorgeously milky vocals on her latest track, "The Sun." Featuring orchestral strings, moody synths, and soft percussion, it's a totally epic electropop masterpiece that I can't get enough of. Definitely my favorite track on the list!
DOG IN THE SNOW - CONCRETE WALL
Brighton's Helen Ganya Brown and Eva Bowan, aka Dog In The Snow, are here to help you relax with their wonderfully uplifting track, "Concrete Wall." The track is driven by a simple guitar lick that sounds like a burst of sunshine, while backing atmospherics continue to swell and morph over the track's duration. It's complete bliss.
JACK GARRATT - THE LOVE YOU'RE GIVEN
British singer-producer Jack Garratt demands your full attention on his latest track, "The Love You're Given." Things start off sounding extra delicate with a sample of eerie operatic vocals and sparse piano notes that back his sultry and heartfelt vocals. After the 1:25 mark, the track takes on a R&B flavor with bass and a soft electronic beat that makes for a truly original sound.
OSCA - TRUMPET
Manchester-indie rockers, Osca, show a little more of their electronic side on their latest track, "Trumpet." Featuring breathtaking vocals from lead singer Jack Kenworthy, gorgeous guitar melodies, and electronic elements that prove they have a knack for songwriting, "Trumpet" makes me eager to hear the rest of their new EP, Blood.
NOVO AMOR - CALLOW
If you're in the mood for some seriously heavenly-sounding stuff, then Novo Amor's latest track, "Callow," is right up your alley. His vocals are completely angelic and ooze emotion, while tying in with the guitar and echoey beats wonderfully. It's a haunting indie-folk song that is bound to grab everyone's attention.
JAUMES YOUNG - ONE LAST TIME (3 MONKEYZZ REMIX)
3 Monkeyzz give Jaymes Young's alternative R&B track, "One Last Time," a total make over with their remix. With added vocal effects, wobbly synths, echoey beats and various atmospheric electronic elements, the track takes on a completely new and haunting vibe that is totally worth checking out.
D R K - SOME
Starting off with pure static and spooky muffled vocal samples, mysterious electronic producer, d r k, grabs you right away with his new track, "Some." Things take off around the 0:50 mark when the track introduces its clicky and busy beat along with glitchy robotic elements that blend together to create something completely fresh.
PICARD BROTHERS FEAT. ERIK HASSLE - GOODBYE & GOOD LUCK
Parisian production duo, The Picard Brothers, have teamed up with Erik Hassle to help you say goodbye to your ex with their latest track, "Goodbye & Good Luck." The track has a slight R&B vibe to it, as it features a drum machine beat, spacey sounding arpeggios, and a wonderfully uplifting vocal melody that will have you pressing replay in no time.
HAYDN - STOCKHOLM SUBWAY STORIES
Sweden's Haydn will take you on a suspenseful and emotional ride with their latest track, "Stockholm Subway Stories." The track is carried by a synth-line that will get stuck in your head immediately, along with bass, drum machines, and subtle vocals that slowly ease their way in and out of the track. It's a wonderfully dramatic and unique track.
-
And there you have it—even more awesomely chill tracks to help you relax through the holidays. See ya next time!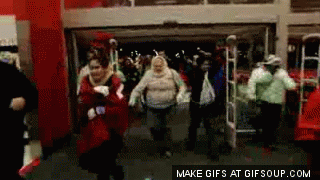 About Erin Crider
Erin Crider eats, breathes, and sleeps pop culture. If you have a question about a one-hit wonder from the '90s or need help remembering lines from a SNL skit, she's your girl. When she isn't lurking the internet, she's either going to a show or hanging out at Disneyland. Erin lives in Southern California and has a B.A. in Creative Writing from Cal State Long Beach.