TOP CHILL MUSIC - WEEK 20
Hello, everyone, and welcome to the latest edition of We Are: The Guard's Top Chill Music. For those of you who're new to this column, it's here that we gather every Friday to wash away whatever worries that we've collected over the working week with the latest soothing sounds as hand-selected from the blogosphere. It's scientifically proven that music can have a therapeutic effect on our psychological and emotional well-beings, so as the Internet unites in celebrating Mental Health Awareness Week, we hope that the following tunes from Tyla Yaweh, Lykke Li, Sunny Levine, Maths Time Joy, Azekel, and more help you in finding a sense of inner peace ahead of the weekend.
-
TYLA YAWEH – GEMINI
Having recently caught the attention of Post Malone's manager Dre London, Tyla Yaweh is shaping up to be the next big thing in cloud rap with his latest single "Gemini." It's an ethereal cut that emerges from the speakers in a haze of blunt smoke, with Tyla sounding like every bit the natural as he sings of a girl's dual personality over a dreamy trap beat.
LYKKE LI – UTOPIA
"MOTHER TO MOTHER TO MOTHER. Utopia is all my mother ever wanted for me and all I ever want for him." – Lykke Li. BRB. We're going to call our moms.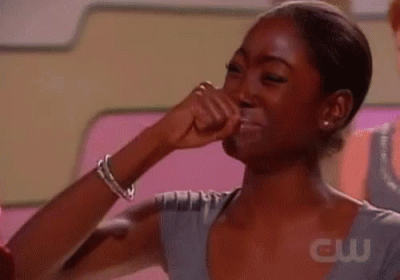 APRE – ALL YOURS
Meet APRE, the London two-piece who're introducing themselves to the blogosphere with "All Yours." The first single to be unveiled from APRE's imminent EP The Movement of Time is a sparkling guitar pop bop, with the whole thing coming underpinned by a kind of funky, Foals-esque vibe that makes it an essential addition to any indie summer mixtape.
SONN (FEAT. AYELLE) – MERCY
Everything Ayelle touches turns to gold, including her latest collaboration with London's Sonn. Coming to us by way of our friends Majestic Casual, "Mercy" is a sumptuous piece of late-night R&B, with Sonn – who previously produced under the name AKAY – building an opulent palace of beats around Ayelle's luxurious vocals.
SILVER – DRINKING GAMES
Unrequited love has never sounded so dazzlingly sad as it does on the latest single from Silver. "You don't care if I get home safe/'Cause I'm just another player in your drinking game," sings the 18-year-old on "Drinking Games" – a glitteringly relatable bit of dream pop that, despite resembling the work of a veteran, was actually written and recorded by Silver in her dorm room at Columbia College.
OUTSIDEOUTSIDE – COMATOSE
outsideOUTSIDE are awakening our inner emo kids, and we're HERE FOR IT! "Comatose" is another tragic tale from the enigmatic Los Angeles duo that compares love to a destructive drug addiction, with the Taking Back Sunday-esque lead vocals returning us to our teenage years, when a breakup would feel like the single most important event in history.
SUNNY LEVINE – D.A.Z.E.
Sunny Levine has us in a "D.A.Z.E." with his experimental new single. The Los Angeles artist – whose grandfather is none other than music producer Quincy Jones – has managed to concoct a lush avant-garde sound like no other on the latest cut to be unveiled from his impending album Notions, with the rich, swirling soundscapes and manipulated vocals forming a kind of hypnosis spiral, pulling us into a deep trace state.
CON DAVISON – SOMEBODY ELSE
He got his start playing drums for the likes of Bad Bad Hats and Dreamspook, but Con Davison is stepping out from behind the kit in order to share his debut solo single this May. "Somebody Else" is a charming introduction to the Saint Paul musician – who also fronts the band Wingman – with his neo-psychedelic vocal melodies coming set against a backdrop of playful pianos and Tame Impala-esque synths.
MATHS TIME JOY (FEAT. ASAL HAZEL) – MISUNDERSTOOD
Dive into the underwater vibes of Maths Time Joy's "Misunderstood." It's as if the Londoner is transmitting to us from the ocean floor on this latest track to be unveiled from his forthcoming EP Sunset Motel, with the immersive, wavy electronic production and undulating topline courtesy of guest vocalist Asal Hazel both sounding good enough to sink into.
AZEKEL – WETTY BETTY
Azekel continues to gear up to the release of his album Our Father by sharing "Wetty Betty." The joyously otherworldly groove is the first song to be unveiled from the third chapter of Our Father, Youth, and hears the London artist bringing a kind of nostalgic ethereality to the soul genre, with Azekel singing in the chorus: "Oh, don't you feel so alive/When you're down and out, rocking steady, in wetty betty!"
-
Thanks for listening, oh, and don't forget to keep spreading the word about Mental Health Awareness Week! Until next Friday! x
Photo by Henri Meilhac on Unsplash
Jess Grant is a frustrated writer hailing from London, England. When she isn't tasked with disentangling her thoughts from her brain and putting them on paper, Jess can generally be found listening to The Beatles, or cooking vegetarian food.