TOP CHILL MUSIC - WEEK 28
Five o'clock is almost upon us, but there's still a little while to go until we can lock up the office and get the weekend started. Fear not, however, as We Are: The Guard is here to help you count down the remaining hours, minutes, and seconds until the end of the working week with the latest edition of Top Chill Music. Whether you're planning on heading out and enjoying this beautiful summer weather, or staying at home and watching the FIFA World Cup Final (come on France!), the following chillaxing tracks from Moby, AURORA, Fickle Friends, and more are sure to put you in the perfect mood for the next couple of days ahead.
-
MOBY – THE SORROW TREE (EASTWEST SESSION)
Let's be honest, you can never get enough Moby! Having released one of the best albums of the year so far, the New York City producer is back this month with The EastWest Sessions, a collection of songs from Everything Was Beautiful, and Nothing Hurt reworked for a live setting, and as you can probably tell from this majestically symphonic reinterpretation of "The Sorrow Tree," it's nothing short of a must-listen!
BEN KHAN – RUBY
Everyday problems may try to weigh us down, but enigmatic British producer Ben Khan is reminding us to keep our eyes to the sky on his new single "ruby". No, really, one listen of this dreamily warped slice of experimentalist electronica, and you'll feel as high as the hot air balloons pictured in the single cover art.
GORILLAZ – HUMILITY (SUPERORGANISM REMIX)
Superorganism remixing Gorillaz? IS THIS REAL LIFE? The United States of the Internet just imploded on itself! This maximalist take on the chill "Humility" is everything that I hoped it'd be and more! And by "more," I OBVIOUSLY mean Superorganism's Orono Noguchi rapping Del the Funky Homosapien's verse from "Clint Eastwood!" NO, REALLY!
AURORA – QUEENDOM
GOD SAVE AURORA! The Norwegian pop royalty pays tribute to the outsiders and introverts on her new single "Queendom," a regally celebratory anthem that hears AURORA singing in the opening verse: "The underdogs are my lions/The silent ones are my choir/The women will be my soldiers/With the weight of life on their shoulders."
ILO ILO – LET ME GO
Having clocked up 500,000 streams with their debut single "wait," the mysterious ilo ilo are here to do it all over again with "let me go." A technicolor carousel of synths surround lyrics about "f*cking all night" on this vibrant slice of synth pop, which is basically the anthem that horny millennials around the world were waiting for this summer.
LYVES – REST YOUR HEAD
I'M NOT CRYING, YOU'RE CRYING!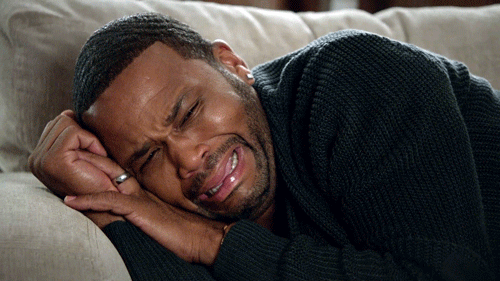 FICKLE FRIENDS – HEARTBROKEN (ACOUSTIC)
The original version of "Heartbroken" by Fickle Friends is a certified BANGER, but the British band are stripping the song back to its emotional core on this tender acoustic take of the You Are Someone Else cut, which features guest vocals from none other than Joshua Keogh of Amber Run! "Asking him to sing this with me gave it a whole new feel," reveals Fickle Friends frontwoman Natassja Shiner. "His voice is incredible and it made it more special because I think he could totally relate to the lyrics too." Enjoy <3!
FALLOW (FEAT. SHILPA) – UNSETTLED
Fallow is about as enigmatic as they come. Not that it matters, as this really is a case of the music speaking for itself. Collaborating with Los Angeles vocalist Shilpa, the anonymous producer delivers the kind of late-night vibes that I live for on his latest single "Unsettled," a dimly lit R&B transmission that's best tuned into at two in the morning.
FINNEAS – LANDMINE
Sometimes we need to face facts that loving a person is more painful than leaving them, and it's this that FINNEAS comes to terms with on his latest single "Landmine." The brother of Billie Eilish proves that he's beyond capable of stepping out of the shadow of his sister's music on this raw, gritty electronic soul ballad, which hears FINNEAS experimenting with beats like NEVER before!
SLOWDIVE – FALLING ASHES
Closing out with this haunting eight-minute odyssey from shoegaze icons Slowdive. Look, I know what most of you are thinking. "EIGHT MINUTES? I don't have eight minutes to dedicate to a song!" Trust me when I say, however, that every patiently executed second of this brooding piano-driven composition, from Slowdive's recent self-titled fourth album, is worthy of your time and attention. Until next Friday.
-
Don't forget to follow We Are: The Guard's Best Chill Daily! on Spotify for more! x
Photo by Kinga Cichewicz on Unsplash
Jess Grant is a frustrated writer hailing from London, England. When she isn't tasked with disentangling her thoughts from her brain and putting them on paper, Jess can generally be found listening to The Beatles, or cooking vegetarian food.