TOP CHILL MUSIC – WEEK 29
You know that it's summer when your inbox is literally stacked with top chill music. Something about this hot weather just seems to bring out so much creativity. Sure, sweat may've fastened my butt to my office chair while listening to everything, but let me tell you that it was totally worth it. Because boy, did I discover some serious vibes for you this week! So grab your headphones and a cool beverage of your choice and enjoy the following tracks from cln, Gallant, JONES, BASECAMP, Jarryd James and more.
-
CLN – MIST
If you're looking to unwind ahead of the weekend, then this track is for you. Australian producer Callan Alexander aka cln never fails to relax me with his evocative, visceral mix of indie vocals and downtempo electronic beats. Moving at a pace that'd soothe even the most fraught of moods, "Mist" is an easy-going, synth-driven drift that you're sure to return to when you're in need of an instant chill fix.
GALLANT – MIYAZAKI
With a voice as delectable as his, it's hard to believe that anyone would turn down the opportunity to dine with Gallant. That's exactly what happens in the video for the understated Ology cut "Miyazaki," however." The R&B crooner cuts a lonely figure in the Hayden Belluomini and Kaelyn Gage-directed visual, which Gallant sat at a table for eight, with only a bottle of red and some mood lighting to keep him company. #StoryOfMyLife
KUITPO – FORGET ME NOW (CURATOR ROBERT DUFFY)
"Just found this gem, bound to catch fire, lovely debut." – Curator Robert Duffy. I couldn't agree more! What a stunning introduction "Forget Me Now" is to Australian artist Kuitpo. This is one of those rare songs that comes straight from the heart, and is delivered to our ears in the most purest of forms. A gift that we should all cherish. Also, what a voice. Someone in the SoundCloud comments compares it to Jeff Buckley, while I'm hearing inflections of Ben Howard. Are you officially smitten yet? <3
MAJIK – CLOSER
Dim the lights, as British duo MAJIK are back with more baby-making music this Friday. Like the early stages of a relationship, "Closer" drips with lust, intensity and passion. Featuring soulful pleas poured over a bed of plush electronica beats, "Closer" is a track that you'll want to play during your most intimate of moments with someone special.
JONES – MELT (ACOUSTIC)
YAS. I love, love, love it when JONES uploads acoustic renditions of tracks, as it serves to remind me what an inimitable powerhouse this British talent is. This stripped-back version of "Melt" makes me do exactly that – melt. Every inch of my mind, body and soul can't help but succumb to those warm dulcet tones. Plus it's another treat to tie us over until she drops her debut album New Skin in October.
FINE ANIMAL (FEAT. SAROB) – ONCE A DAY (CURATOR BECA ARREDONDO)
Stop everything that you're doing – unplug the phone, turn off the television, close the laptop – and devote the next three minutes of your life purely to "Once A Day." This collaborative single between Columbus two-piece Fine Animal and rapper Sarob demands and deserves your full attention. Combining dream pop and hip hop elements, this genre-bending reverie is truly, absolutely ethereal. All you have to do is sit back and not let the outside world hinder the hypnotic experience.
FJORD – HEY HEY, MY MY (INTO THE BLACK) (NEIL YOUNG COVER)
Ahead of the release of their debut album Textures in September, Fjord take a risk and cover the Neil Young folk classic "Hey Hey, My My (Into The Black)" and it pays off. It pays off in dividends. Listen as the Canadian electronic duo put a truly captivating, beat-driven spin on the Rust Never Sleeps closer, making the track completely their own – not to mention completely contemporary – in the process. Bravo, Fjord.
????? (T H E ? R O C K E R S) – ???
Introducing ????? aka T H E ? R O C K E R S aka the super secret side-project of Canadian producer Teen Daze. If you're ever stressed or anxious, then I can't recommend his vaporwave-inspired instrumentals enough ("???," from his forthcoming as-yet-untitled second album, is a personal favorite). Put them on in the background while you're trying to work, study, sleep or meditate, and may you discover ultimate inner peace.
BASECAMP (FEAT. HOODLEM) – 1 THING (AMERIE COVER)
DAMN. Nashville trio and Skrillex signees BASECAMP are back and giving me some serious nostalgic vibes with this cover of "1 Thing" by Amerie (plus a bit of "It Wasn't Me" by Shaggy for good measure). Featuring Melbourne duo Hoodlem, this electronic interpretation of the 2005 smash hit (can you believe that the original is over 10 years old already?) is the definition of "chill," with the smooth production and vocal harmonizing completely bringing "1 Thing" into the modern age. On repeat!
JARRYD JAMES (FEAT. BROODS) – 1000X (CURATOR ROBERT DUFFY)
Jarryd James and BROODS? Erm, yes please. This is like my ultimate collaboration. "1000x," from Jarryd's forthcoming album High, is such a moving, authentic ballad. And I haven't even mentioned the video. Directed by Jessie Hill and shot in New Orleans, it follows a couple on a journey from infidelity right through to forgiveness, and all in all makes for a perfect accompaniment to this emotions-inducing piece of music.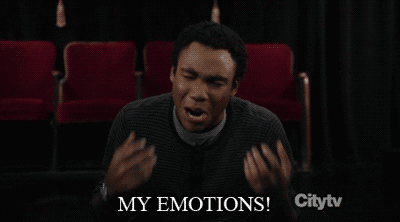 -
Thanks for listening! See you next week for more top chill music! x
"Photo" by Jan Vašek is licensed under CC0 1.0 (cropped and resized).
About Jess Grant
When Jess Grant isn't writing on music, she can be found playing it – on her guitar, on her ukulele, and on her recently acquired mandolin. Playing it hideously, she ought to add. Jess also studies. She studies the English language, to be precise. Jess is currently on her way to a degree in the subject, and enjoys starting and never finishing novels, screenplays, and poetry in her spare time. She also likes dogs. Lots of dogs.