TOP CHILL MUSIC - WEEK 51
With only three sleeps to go until Christmas, the holiday rush is officially on! If you're like us and have left everything to the 11th hour, then this weekend is going to be pretty damn crazy, to say the very least. We Are: The Guard is here to help you survive the last-minute shopping mall dashes and gift wrapping sessions that are in store for you over the next couple of days, however, with the latest edition of Top Chill Music. Just grab your headphones and an extra-strong coffee to-go, and together let's get through this festive final countdown with the following songs courtesy of London Grammar, NoMBe, S. Carey, BØRNS, Janelle Kroll, and five other favorites!
-
BILLIE EILISH – &BURN
Just over five months on from unveiling "Watch," 15-year-old Billie Eilish returns this month with a sizzling remix featuring none other than Long Beach's Vince Staples. While the original came in the form of an emotional piano ballad (as emotional as you can get about burning an ex's car to the ground, of course), "&burn" cranks up the attitude by opting for more trap-tipped beats, with the addition of a guest verse courtesy of Staples all but setting our speakers ablaze. *Insert fire emojis here.*
LONDON GRAMMAR – HELL TO THE LIARS (LIVE)
It's not that often that we feature live performances here at Top Chill Music, but we had to make an exception for this footage of London Grammar recording "Hell to the Liars" – the six-minute symphonic centerpiece from their recent second album Truth Is a Beautiful Thing – for BBC Radio 1's Live Lounge. We Are: The Guard could listen to lead singer Hannah Reid's angelic vocal cords all day long, plus that string ensemble are giving us life.
NOMBE – SEX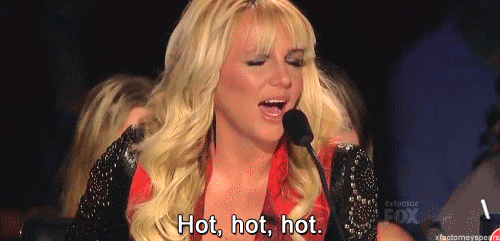 S. CAREY – STILL, STILL, STILL
S. Carey takes time out from drumming for Bon Iver this December in order to deliver the follow-up to "Fool's Gold," and the latest song to be unveiled ahead of the release of his forthcoming third album Hundred Acres. The Eau Claire multi-instrumentalist writes on his Twitter page that "Still, Still, Still" is a cover of an Austrian Christmas carol and lullaby of the same name, with his crystalline vocal layers aptly evoking a kind of idyllic, snowy vista.
BØRNS – I DON'T WANT U BACK
Ahead of the release of his second album Blue Madonna in January, Grand Haven crooner Garrett Clark Borns, who records as BØRNS, has shared the grandiose "I Don't Want U Back." Produced by Tommy English, the follow-up to "Sweet Dreams" is an oh-so-sumptuous slice of electronic pop, with Borns melting us down like gold as he sings of the end of a toxic relationship with that luscious falsetto: "The bigger the liars the harder they fall/The hotter the fire the faster the love is gonna burn up/The hotter the fire the smoke and the mirrors/It's clear I'm better off without ya."
BÜLOW – LINES
Introducing bülow, a 17-year-old hailing from the Netherlands, who arrives on the blogosphere with one of the most killer debuts of 2017. Damaged, Vol. 1 is a three-song collection loaded with potential, as demonstrated by the EP's closing cut "Lines," an attitude-packed piece of pop music that combines a Felix Snow-style beat with lyrics about the woes of modern dating ("My girl was swiping through/Funny how she came across you/So she swiped right on you, didn't think you'd swipe right too").
AZUSENA – SHIVA
Dim the lights, as Azusena is setting the mood with her sultry latest single. Blending the British artist's R&B-indebted dulcet tones with bedroom-ready beats courtesy of producer James Earp (Bipolar Sunshine, Lewis Capaldi), "Shiva" is the ultimate late-night vibe that Azusena – whose mother is Prince collaborator Jill Jones, and whose dad is supermodel Cameron Alborzian (gene envy, much?) – tells Wonderland Magazine "represents male energy that have been around me and changed me as a woman."
LAYEON – FISHY
Australian producer LAYEON is serving that "Kawaii realness" on his debut single. Citing Lorde and Troye Sivan among his influences, the 17-year-old mixes the aesthetics of Kawaii culture with the more ambient aspects of future bass on "Fishy," a song that places us in the middle of a super cute manga scene – the kind where the clouds double as cotton candy, and the cats talk our language.
JANELLE KROLL – LAST CHRISTMAS
Let's face it – you're going to be hearing a whole lot of Christmas music over the next three days. If you're in search of some sounds that you can actually stomach on top of all of that eggnog, then we're pleased to present to you We Are: The Guard's Indie Christmas. A compilation album comprising of 12 indie covers of Christmas classics – including this chilled out reinvention of Wham!'s "Last Christmas" by Brooklyn singer-songwriter Janelle Kroll – it's available to check out in full over at Spotify.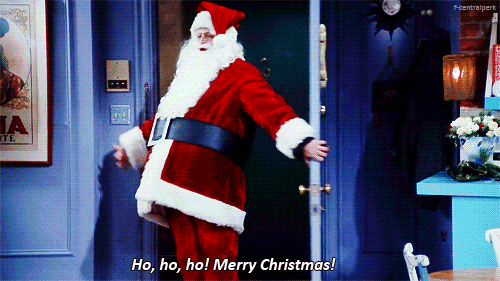 STILL CIRCLES – ONLY NOISE
Meet Still Circles, the British duo who're chilling us to the bone with their debut single. With lead singer Natalie Kolowiecki's haunting vocal echoes ricocheting around producer Jack Donnison's trip hop-tipped beatscape, "Only Noise" is certain to appeal to fans of Massive Attack and Portishead – or for a more modern reference, Warpaint – with the song coming accompanied by a video that Still Circles describe as "the static plight of one lonely man."
-
Merry Christmas! x
Photo by freestocks.org on Unsplash